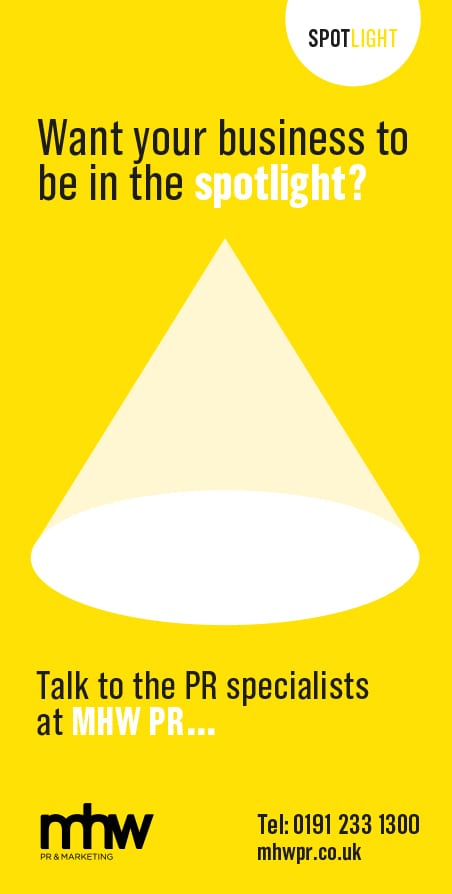 Did you grow up in the North East or did you decide to relocate here in later life?
I'm extremely proud and lucky to say I was born and bred in the North East – Newcastle, in particular. I have been fortunate in my career opportunities to work across the region and see more of the beautiful areas on the doorstep.
What do you think it means to be a business person in the North East of England?
Being a business person in the North East is being part of a diverse and supportive business community who go the extra mile to support one another. I am in a fortunate position to be supporting and working alongside many businesses in the region on a day-to-day basis. There are some great people who are always willing to provide advice, guidance and sharing of information for the benefit of the region.
What is your favourite aspect of life in the North East?
Life in the North East is fruitful and varied. One day you can be enjoying the convenience of the city centre life, the next you can be by the beautiful coast or in the wonderful countryside – in less than an hour's commute. I enjoy life in the North East with my family and extended family, who are always on hand to support.
Where do you like to eat out in the region?
I love my food and enjoy sampling many different cuisines from Sushi, to Lebanese to Chinese. I'm fortunate that Newcastle can offer this diversity of cuisine and has some fantastic grill houses, restaurants and takeaways. However, one of my favourite places to eat out is Chilli Padi, which is a Malaysian restaurant in the centre of town.
Are the people really friendlier?
100% yes! In my experience, from helping in my parents' newsagents, to working at the NEAA, people in the North East are hardworking, friendly and always willing to lend a hand – something which isn't always found in other regions of the UK. The corona virus pandemic has highlighted what a great community spirit we have here. Every day you see business people, communities, charities and others offering their support – it's inspiring!
What do you think is the best view in the North East?
This is a difficult question because we have so many landmarks in the region but two which stand out for me are Newcastle Quayside and Roker seafront. When I see the Quayside and its seven bridges, I feel a sense of homecoming – whether its returning from business by car or train, it really makes me feel happy. I never really spent time at the Roker seafront until I started working at the NEAA in Sunderland. Having hosted our annual awards dinner at the Roker Hotel the past few years, I have been able to fully appreciate the beautiful coastline and have returned several times for pleasure, thereafter.
Do you think living and working in the North East offers the same opportunities as elsewhere in the UK?
I completely agree that the North East offers the same, if not more, opportunities for business people than any other region. This is because of the diverse range of industries we have and the desire to collaborate and develop so that we can be industry-leading in many fields. On top of a better cost of living, the North East also offers progression and often 'grown from within' cultures. It is also home to five leading universities, each specialising in different areas, which means we can build a great talent pool in the region.
Have you had any experience of working elsewhere and how did it compare?
I have been fortunate enough to work in Poland and Japan through my job at the NEAA. This has enabled me to observe different business practices and cultures and led me to take on the role as the NEAA lead for the Trade Group. I have a genuine interest in export and trade overseas and work with some great companies who have a lot of experience in this area. Although travel will always be on my agenda, there is no place like home!