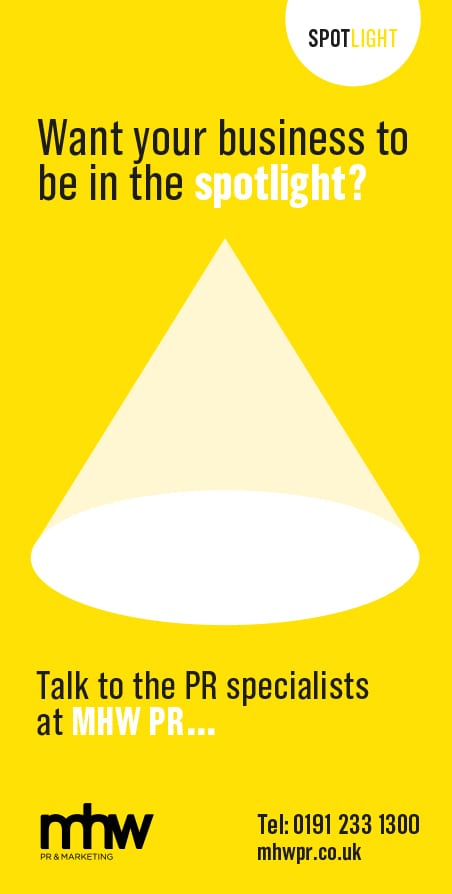 Longevity in business is something to be admired. In a new series of features, we are celebrating some of the most accomplished professionals from across the North East business community. Aimed at major players with 20+ years experience in their respective sectors, we provide a fascinating insight into what makes them tick and what we can learn from them.
Did you always envisage a

career in the industry?

It was basically a toss up between farming and photography and the latter won. I went from tinkering in the school dark room to getting a job at a Gosforth based studio which meant that my planned college course didn't happen.

What is the favourite aspect of your job?

The sheer variety of my work gives me a constant buzz. I am fortunate to meet many amazing people and often get the chance to photograph them in stunning locations.

What has been your

career defining moment?

I had the enormous honour of a one to one shoot with Prince Charles which was a wonderful experience. I've never quite got as nervous before any work since and it certainly toughened me up and gave me the confidence to believe I could do anything.

How do you measure success?

Being able to smile and enjoy my work everyday. Also the amount of repeat business I handle with some clients going back over 20 years.

What has been your career highlight?

Many to choose from. Being host photographer for the Queen was an unforgettable experience. Working for Richard Branson and then seeing him use my shots on his own personal social media was great, and of course having a full day shoot for our very own Cheryl Cole was an insight into celebrity life.

What have been the biggest changes in the industry since you started?

Going from print to digital I suppose although the same principles and skill set apply. This has now given me the opportunity to work on the go, on the train or in a clients office.

Are you a risk taker by nature

or more conservative?

I suppose leaving a good job all those years ago to set up Crest Photography would show me to be a risk taker.

To what would you attribute your success?

Working in a professional manner and always endeavouring to get the correct shot for the client.

What is your biggest weakness?

Easy…not switching off and not taking enough time off.

How do you remain motivated?

The variety and travel involved with the job means I never get bored and wake up every morning raring to go.

How do you like to relax?

Spending time with my 14 year old son Harrison at my retreat/sanctuary in the stunning Northumberland hills near Ninebanks, also playing the drums…and trying hard not to take photographs in my time off!

How would you like to be remembered?

As a top dad and genuinely nice bloke.