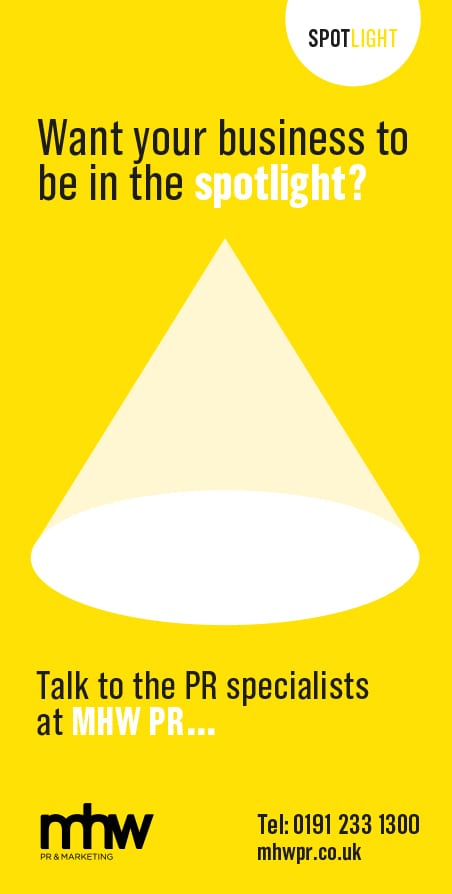 Longevity in business is something to be admired. In a new series of features, we are celebrating some of the most accomplished professionals from across the North East business community. Aimed at major players with 20+ years' experience in their respective sectors, we provide a fascinating insight into what makes them tick and what we can learn from them.
Did you always envisage a career in the industry?

I have genuinely always had a passion for property, interiors, and everything bricks and mortar, so yes!

What is your favourite aspect of the job?

Meeting people…and agreeing a new sale! The feeling of selling your client's property has never ceased to excite me. The emotional rollercoaster of listing, viewing, offer to eventual sale can be a journey to remember and sometimes one you would rather forget. Clearly some are more challenging than others but all are equally as rewarding.

What has been your career-defining moment?

There have been so many so I may need to list a few. Meeting Russell Jones of Cameron Hall and working with Sir John Hall's team at the launch of Wynyard Park was quite an amazing time in my career, and one which set the bench mark for the exciting development opportunities ahead. I have been involved with some of our regions finest housing schemes; Newcastle Great Park, The Baltic and most recently the establishment of Chapter Homes for DCC, and the success at the Malings, Ouseburn with the Igloo team.

How do you measure success?

In my opinion success is when you are financially rewarded and enjoy the fact there aren't enough hours in the day, and the clients keep coming. Stress is perhaps similar for those people who are not so fortunate to work within such an inspiring industry.

What have been the biggest changes in the industry since you started?

Mortgage products, interest rates, HIPs, EPCs, Help To Buy, TPO, Right to Rent, MEES…the legislation for those members who are part of Property Mark goes on and on – ensuring standards are achieved and continuously improved in the property industry.

How has your skills set developed accordingly?

No two days, two properties or two clients are ever the same. As a result each new instruction brings a wealth of new knowledge.

Are you a risk taker by nature or are you more conservative?

I would refer to myself as a confident entrepreneur taking a degree of informed risk with most business decisions in the hope that by research, hard work and sheer tenacious determination we will succeed for our clients – no matter what the market throws at us.

To what would you attribute your success?

The unconditional love and support from my longsuffering family who know they have a work-a-holic daughter, sister, wife, mother, and grandmother. I believe I am a self-confessed dedicated property agent! I may wake up and smell all the coffee I'm drinking…one day!

What is your biggest weakness and how have you managed this?

I set standards too high at times, and I have two people to thank for that; Doreen Pate (Bellway) and Pete Marsden (Bryant Homes) – both pushed me to a limit I did not know I was capable of. As a result I withhold those standards of corporate approach within our small family business, and want everyone to come on the journey of brand value and excellent customer service, in an economic climate that can sometimes prove just a tad difficult.

How do you remain motivated?

I am fortunate to be a naturally motivated selfstarter and I love my job. My parents live-in with me and hubby, so most mornings I can't wait to run out the door and escape dad's annoying whistling and mum's demands to go shopping. Selling property really is so much easier. That said, returning home every night to my loving family, 4 dogs, 2 ducks, and wellies at the door – really does keep me motivated.

Would you prefer to be liked or respected?

Both! Clearly being respected means you must be doing something right. If that respect has a degree of also being liked one is very lucky indeed. There are days when I aim so high I appreciate respect overtakes the likeability factor, and I'm not expecting to win any talent show in that field. I may be HIRED but I think I would be voted out early in the Big Brother House.

I'll retire when…

…that's not on my agenda!
NEWCASTLE OFFICE: 65 Quayside, Newcastle City, NE1 3DE DURHAM OFFICE: 61 Saddler Street, Durham City, DH1 3NU M: 07881426277 T: 0845 643 1186 E: jan@urban-base.com W: www.urban-base.com