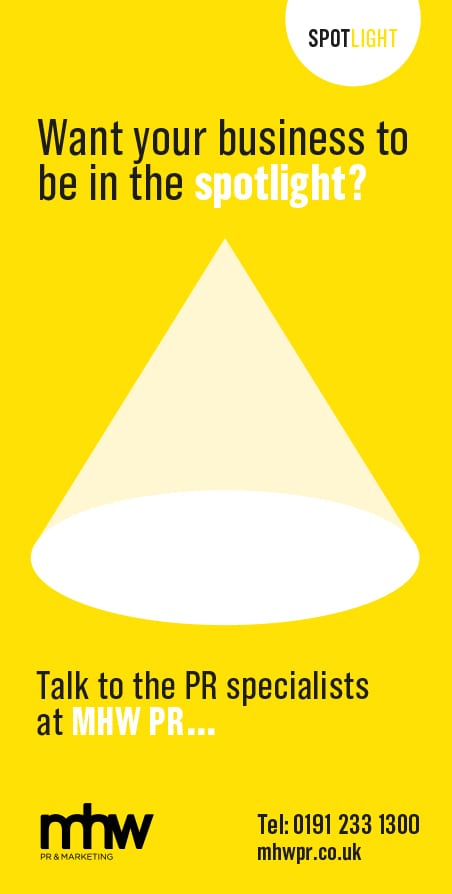 What were your career ambitions growing up?

Like a lot of people, I suppose I didn't really have a plan for after university – I fell into a marketing job and discovered that I loved it and was pretty good at it.

Tell me about your career path so far?

After graduating I started into working in newspapers in the circulation and subscription departments. This included a spell at an Arabic newspaper at the time of the first Gulf War which was fascinating. I then entered educational publishing and was head of marketing for Scholastic. When my wife returned to the North East I became sick of commuting up the A1 at weekends so did an MBA at Teesside which gave me the opportunity to change sectors whilst still working in marketing. Teesside University introduced me to Katy Parkinson, a local entrepreneur who had a brilliant idea for improving literacy in schools. I helped Katy get the business (Sound Training for Reading) off the ground and it became a huge, nationwide success. As the business grew I realised that the start up phase was the most exciting and that is why Msgworks was born, to give marketing support and inspiration to start up and early stage businesses.

What are the companies defining qualities?

The ability to step back and get inside customers minds and understand where and how they prefer to communicate. A lot of businesses have a great vision, but don't always understand how to align that with customer needs. In addition, we help Business owners spend their limited marketing budgets most effectively: there are so many different marketing channels and techniques out there – how do you know which is right for you and which is going to generate the best return on investment? That's where we come in – acting as your marketing department at a much lower cost than employing.

What is the greatest challenge you

have faced so far?

Every client gives their own challenges, but an ongoing one is convincing people to scale their businesses up. A great idea is worth growing!

What is your greatest achievement to date?

Most recently, being appointed PR and Marketing Partner for the United Kingdom Brazilian Jiu Jitsu Association (UKBJJA) – representing the fastest growing martial art in the world! Before that, helping to found Sound Training for Reading, which made a big difference to young people's lives.

Is there a mantra you aspire to do business by?

Use jiu jitsu principles to help smaller businesses succeed against larger opponents!

What is the best piece of business

advice you have been given?

Don't underprice, undercharge or undersell yourself – and make sure marketing is at the heart of everything you do.

Who are your heroes in and out of business?

Within business, I'm a huge fan of Mark Ritson, columnist Marketing Week.

My all time heroes would be Chuck Yaeger who broke the Speed of Sound and Jacques Cousteau, both pioneers who did the impossible.

How do you maintain a

healthy work/life balance?

Since I'm about to become a father for the first time, I am going to have to work on an answer to that question!

How would you like to be remembered?

As a thoroughly decent bloke who was pretty good at that marketing stuff.