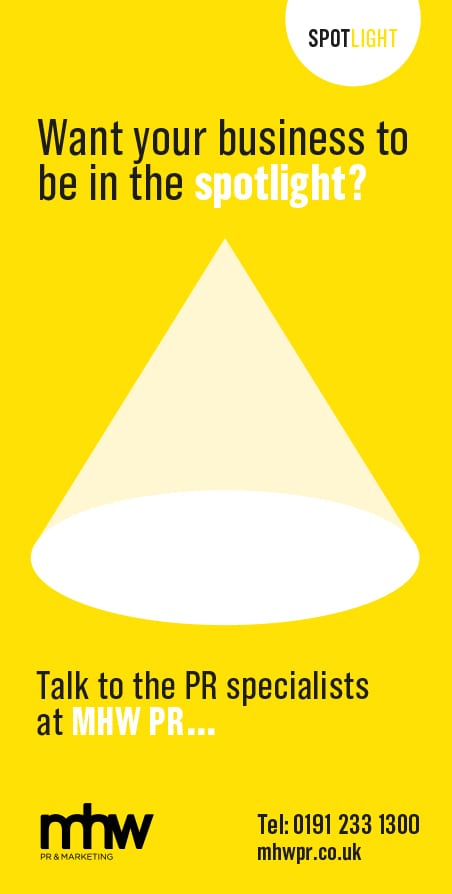 Rebecca Philipson founded Inthepaper.co.uk aged 21, after suspending her English & Art History degree to pursue her lifetime ambition of managing her own company. Two years later, the company had become the UK's largest retailer of personalised newspapers, capable of producing more than 10,000 per month. After noticing the significant demand for personalised football newspapers, PersonalisedFootballGifts.co.uk was born and since 2007 this business has driven change and innovation to become the leading supplier of personalised, licensed merchandise to the Premier League and beyond. In 2016, the business merged with a personalisation software company and underwent a rebrand to Custom Gateway Ltd., adding another string to their bow as they now offer personalisation software to companies throughout the world. Rebecca has achieved a number of entrepreneurship awards including North East Entrepreneur of the Year and Female Entrepreneur of the Year as well as appearing in BBC's Beat the Boss and on ITV's This Morning.
Tell me a bit about your background?

My Dad is in business, so I suppose it's no surprise that I started my own company at a young age. I started UR-In The Paper Ltd in 2005, I'd just put my degree on hold at university; as much as I liked my studies I was looking for something more. I made a novelty newspaper as a birthday gift for my grandfather, making him the focus of the photos and stories, my dad suggested this was a good idea for a business and it all started from there.

In 2007, we saw an opportunity in producing football themed newspapers and set about acquiring a license to produce them. We started approaching different licensing boards and Premier League football clubs to produce personalised gifts for them; introducing a whole range of new products such a personalised dressing mugs, wallets, drinks bottles, wallets, engraved items etc. as well as our personalised newspapers this really was ground breaking stuff as there wasn't much personalised merchandise around at the time and we continue to be leading innovators in our sector today. Our best-selling product is the personalised football dressing room mug, which shows the dressing room with all of the shirts hung up, so the recipient of the gift has their shirt with their name and chosen number next to those of footballers like Wayne Rooney.

What was your first business premises?

We're actually still in our first business premises, the Weardale Business Centre in Stanhope, a historic building that was built as a Co-op in 1908. When we started out, the company was just my Dad and me, in a small office. As we have grown we have expanded in the same building. We took on an apprentice early on and as the company kept growing we outgrew the office. We now have pretty much the entire first floor of the business centre.

How has the company grown?

We had grown organically to 20 people by the end of 2016 and now we have merged with a personalisation software company based in Macclesfield, there are more than 55 of us. We've retained both sites, rather than moving either part of the businesses as each section has its own specialism we do the retailing, web, product design, approvals and fulfilment while Macclesfield office are software specialists working with large and well-known companies to offer mass customisation and print on demand technology around the world. We recently had to open a new production facility as we had simply outgrown the space we had. In addition to these sites, we operate a personalisation experience at the Old Trafford Museum and at the Emirates Stadium.

Did the recession have an impact on your approach to business?

Our average order value was hit and we had to be careful with our marketing budget, but we did get through it. Things have obviously picked up since.

How has the market changed since you got into it?

Personalisation has grown year on year, so the number of companies producing personalised goods is higher than ever. This is good for us, our merger means that we facilitate personalisation through websites, so the more people that offer personalised goods, the more customers we have.

There has been a massive boom in the reseller platforms, which we've been using for a few years. Amazon has been really significant for us, as has eBay, and Etsy is up and coming too.

What would you say your Unique Selling Points are?

One of our main Unique Selling Points is that we are fully licensed all of our personalised gifts are only available through us. There are more and more people that can put your name on a mug, but we have the value of the brands we've partnered with, it's something different.

Manchester United was the first football club we partnered with and is one of our most popular. It took us a little while to get in front of the right person, but they are committed to finding new ways to enhance their fans' experience, so it all came from there.

Everything about us is unique really. Personalisation is still emerging and many retailers are just adding it to their website, whereas we have been doing it for years. Our merger keeps us ahead of the game here too, our software is unique to us.

How do you keep your team motivated?

The most important aspect of motivation to us is allowing everyone to contribute, and letting them know their ideas are valued and often put into practice. It is important that everybody feels involved and feels part of the bigger picture; that they share your goals and know how you want to achieve them. Everyone needs to know how you want the company reach its objectives and what their role in it is. On top of this we reward people with things like staff nights out, employee of the week and we have team building activities.

How does your motivation now compare with that when you started the firm?

My motivation is higher than when we started the company, its definitely grown. I've got children now, which changes your outlook, as you feel you're building something for more than just yourself. When I started out I just wanted to do something different, now I have ambition and drive to achieve specific goals; I'm more focussed than ever.

Your business structure, how did it come about?

It's always been my Dad and me, we've run it together. Obviously he has his areas of specialisation and I have mine, and since the merger this hasn't really changed. We have more directors now but we all stick to what we specialise in.

We have an Operations Manager, Design Manager and a Logistics Manager, but I'm in the office most days and I still take a front-line role in running things.

Has mentoring been a part of your entrepreneurial journey?

I've had a lot of support from my Dad. He started off in containers and property, and he has a wealth of business experience.

In terms of mentoring other people, I love apprenticeships. We have apprentices in the business and it is very rewarding to train them and see them grow professionally. Everyone pitches in to help their development.

What are your plans for the future?

The merger was very recent, so in the immediate term we're focussed on maximising the benefits of this. It has already started to bear fruit, which is a big positive for us.

We're looking to expand our licenses, especially outside of the sport sector, in entertainment for example and we have something significant in the pipeline there. We're also looking to expand our in-store personalisation experience. We currently have a floor of the Football Museum at Old Trafford where people can have their pictures taken on a green screen see it on the personalised merchandise available. We're looking to take this to more football clubs and other venues.