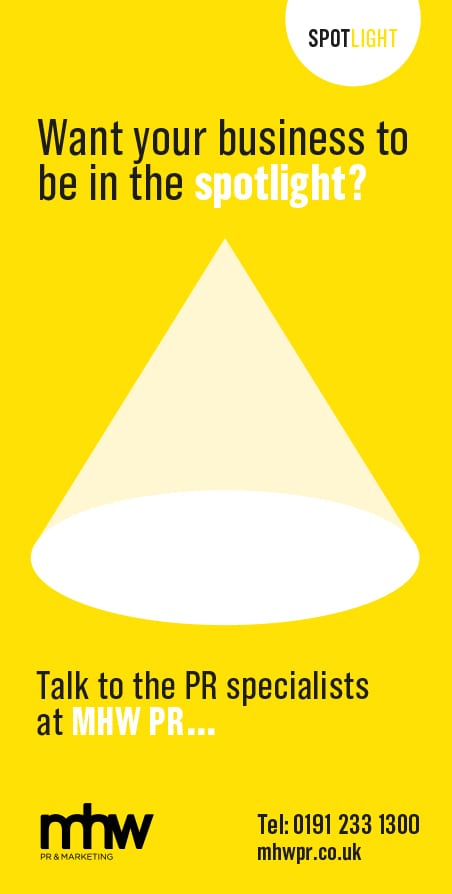 Did you always envisage a career in the Hotel industry?

Whilst at school I kept my options open with a variety of subjects however the turning point proved to be a visit to my local college. The information available highlighted what a great industry this is and the wide variety of skills required in each department particularly appealed to me. The breadth of subjects included science along with economics, law, finance, how to cook and clean alongside HR, marketing, plus many more – although I am sure the study programme has changed over time.

Describe your career path so far?

I qualified from college in Dundee then followed a graduate programme with Thistle Hotels all the way up to General Manager. I lived initially in Newcastle followed by Cheltenham, London, Weybridge, St Albans, Glasgow and then back to Newcastle.

What is the best part of your job?

Variety! Describe a typical day? The Holiday Inn Newcastle, near Seaton Burn, is a family owned business and our processes are very much guest focused. We are not big into report writing unless something is going to be done with it which is very refreshing. We receive some great reports from IHG (the Holiday Inn brand owners) to allow us to make quick decisions and these reports are reviewed daily. This can include future bedroom booking levels on a day by day basis, current guest feedback and market trends with past performance. Holiday Inn Newcastle is always developing and growing which means communication with the management team and training the team is crucial. Communicating with other hoteliers is also part of a typical week. Over the past 4 years we have also spent near £4 million refurbishing and redeveloping the hotel so I have had my fair share of meetings, late night contractor calls and upheaval. The results are amazing and we could not have got to where we are without our understanding and appreciative guests alongside the hard work and dedication from the team at the hotel.

What is the Holiday Inn Newcastle's greatest asset?

The obvious answer is its people and in particular for this hotel there are some key long serving personnel who cover sales, accounts, reception, breakfast, housekeeping, maintenance, nightshift and the bar. Our guest feedback regularly highlights the local team and their friendliness.

Can you summarise some of your proudest career achievements?

Some years ago in another hotel after an inspection we were delighted to learn that we had achieved an AA rosette. This was a complete surprise as external recognition wasn't the objective. More recently, the Holiday Inn Newcastle received an award for the biggest improvement in one year for Guest Satisfaction in all of IHG European Hotels – comprising around 360 hotels.

Last month, our guest satisfaction was the highest in 130 Holiday Inns within UK & Ireland and 5th highest in Europe. This month the AA have also reconfirmed our 4 star status with a Merit score of 81%.

On a more personal note, another achievement is watching people I have worked with grow and develop.

What are you currently working on?

The restaurant, bar and lounge have all been transformed over the summer with the final touches taking place before Christmas. Currently we are also creating an Express Spa to accompany our Spa and Leisure facilities. Our larger event space will be another main focus of 2019 and we hoping to make announcements on this soon along with another major piece of news.

How do you relax after hours?

A week of two halves it is probably fair to say. Midweek is generally quiet whilst the weekends usually involve meeting up with family and friends in "The Toon" dining out. I have been known to show support to a local bar or two!