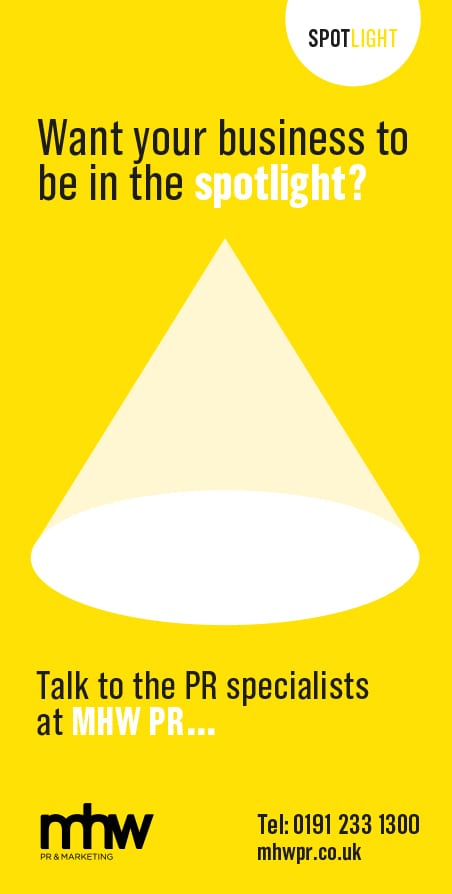 Did you grow up in the North East or did you decide to relocate here in later life?

I was working in Corsica when I met Gordon Davison the holidaying owner of North East mountaineering brand Berghaus. He asked me to come to the North East and work for him.

For six years I was responsible for managing all of the company's public relations and corporate communications activity until Berghaus was in the final stages of being sold to The Pentland Group, at which point I decided the time was right to leave and establish Karol Marketing.

What do you think it means to be a businessperson in the North East of England?

I am proud to call myself an adopted Geordie. And yes, I do have a chip on my shoulder. I think businesses in the North East punch above our weight – we have to – and we give better value for money, not just in service but also in terms of our creativity and can do attitude. Over the years I have had to collaborate with many London based agencies and I am always amazed at how short changed some of their clients are. It is one of the reasons I like to win awards for our client work – it proves beyond doubt how good we are.

What is your favourite aspect of life in the North East?

People, people, people! Northerners are more genuine than their southern counterparts. It's not just my opinion – you can ask those who live down South. There is a reason Newcastle is hosting Great Exhibition of the North this summer – we are great welcomers, we exude energy and we have a track record of creativity that has, and continues to, shape the world. How could I have a favourite aspect? I love it all!

Do you have a favourite hotspot for a business meeting?

I like to surprise clients with a mix of venues. In town it would have to be Café Royal or Chaophraya – both clients of ours. Near to our offices in the Ouseburn it would be either The Kiln or the Tyne Bar. Both are hidden gems with tremendous ambience.

Where do you like to eat out in the region?

For business I'm an informal early doors beer man, so food is not really on my agenda. But when I'm out with the family, you can't beat a good pub. We've worked with Sir John Fitzgerald's pubs over a number of years and I don't think you can go wrong with their good home cooked comfort food washed down with a local ale. What's not to like?!

Where do you like to unwind within the North East?

At home. It's over ten years ago since my wife and I were building our home on Grand Designs and I still have my JCB and lots of projects to occupy myself with – in fact the DIY never ends. I'm a boy with some big toys! If not at home, then the wilder the better. From our sandy beaches to the inclines of Cheviot and the ruggedness of Northumberland, these are the places that really recharge my mind.

Are the people really friendlier?

Unquestionably! Not only friendly but infinitely more genuine.

What do you think is the best view in the North East?

I don't think you can find a better view than the one from my office. Karol Marketing converted an old pub fifteen years ago and we designed the offices to fully exploit the views of the River Tyne, Millennium Bridge, Sage Gateshead and BALTIC. I'd challenge anyone to have a better vista!

Do you think living and working in the North East offers the same opportunities as elsewhere in the UK?

In lifestyle terms I think we outshine the rest of the UK by some margin. Who wants to stagnate in a traffic jam or smell someone's armpit on the Tube on their way to work? Not me! As for work, obviously it depends on what industry you are in. From my perspective, I think we have to work a damn site harder in the North East to create the same number of opportunities that even a mediocre business in London will have – but I think that gives us tenacity, ingenuity and creativity in bucket loads.