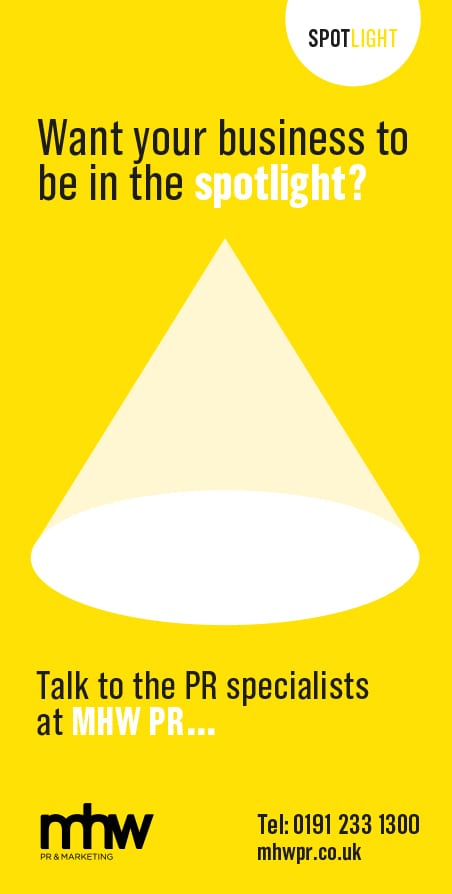 Peter Dawson is the recently-appointed General Manager of the Grand Hotel in Tynemouth, one of the region's best known and loved venues and host of family occasions for people across the North East and far beyond.
Did you always envision a career in the hotel industry?

Not at all. I had a brief foray into the motor trade and trained as a mechanic in a local garage. It wasn't for me. Then, whilst studying at 6th form college, I applied for a part time job at Close House Country Club (now Close House). I initially envisaged that the job would be a very short-term solution to help me earn some pocket money. After really enjoying my time there I decided to pursue any opportunities for progression in the business.

Tell us about your career path so far?

I've worked my way up through the Food and Beverage route. Having joined Close House as a part time Banqueting Waiter, I was periodically promoted to Junior Supervisor, Supervisor, Assistant Manager, Banqueting Manager and finally Food & Beverage Manager over the course of just seven years. I then decided to make my first big jump to a very different type of business. I was given the opportunity to join the team at the Quality Hotel in Boldon as their Food and Beverage Manager just in time for the reopening of the hotel. I then moved to Matfen Hall as Operations Manager where I was lucky enough to work for nearly five years. The time came when I felt ready to make the move to a General Managers position. When I was presented with the opportunity to join the Grand Hotel Tynemouth – it was very much 'right time, right place'. It's a beautiful Hotel. What is the most rewarding aspect of your job?

Above all else, guest satisfaction. I find many aspects of my job very rewarding, but, for me, everything we do is about enhancing the offering to our guests.

What is the most difficult aspect?

Being 'all things' to the team and customers. Every day I have to address hugely varied situations and issues. A few examples being: delicate HR procedures, customer niggles, supplier negotiations and infrastructure improvements. It's sometimes challenging to quickly adopt the correct mindset for the task in hand.

How has the industry evolved in the past 10 years and what changes do you envisage going forward?

The change in technology is amazing to have seen. An awful lot of what we do now has been transformed by business information systems. I can remember running physical messages around for Managers in my first position. Guest expectations have also evolved; service and food quality are more keenly scrutinised, possibly due to the popularisation of fine dining and 'foodies' in the media.

What is the best piece of business advice you have ever been given?

'A complaint is a gift'. By dealing with complaints proactively and with integrity, you can turn guests who have complained into your most loyal customers.

What are you currently working on?

I'm working on an exciting project to significantly improve the already impressive service and guest offering at the Grand Hotel with the overall aim of soon taking the business to 4 Star status.

Who are your heroes and mentors?

I've learned an awful lot from some very wise and experienced people throughout my career. Neal Crocker was probably one of the main influences in my management style. I was lucky enough to work for Neal at Close House, he was a true Gent and really empowered his team to achieve great things.

Describe yourself in three words?

Calm, Considered, Encouraging.

How do you like to unwind?

Working in such a busy environment, I really value my quiet time. It's lovely to unwind having a walk with my partner or enjoying a bottle of, usually red, wine. Failing that, I do enjoy relaxing with my cat! I'm also a new collector of classic vinyl records, years after my generation dismissed them as oldfashioned in favour for CDs and MP3s; I seem to have gone full-circle!