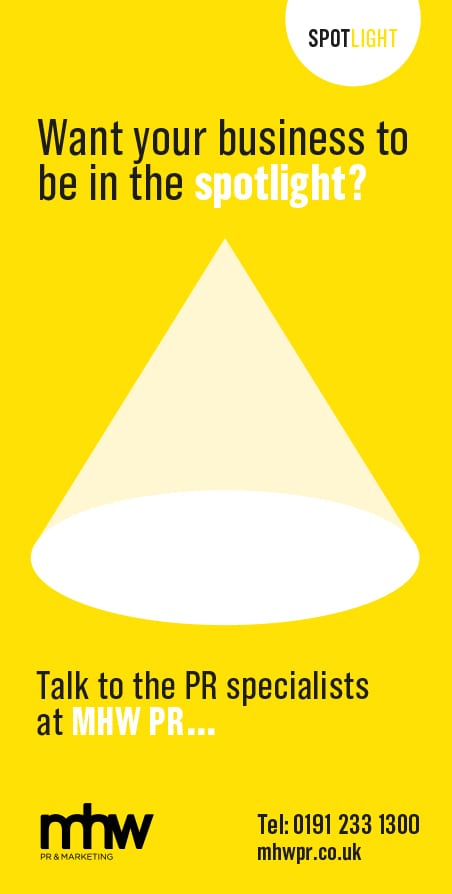 In a new series of features, we are celebrating some of the most accomplished professionals from across the North East business community. Aimed at major players with 20+ years' experience in their respective sectors, we provide a fascinating insight into what makes them tick and what we can learn from them.
Did you always envisage a career

in the industry?

No I really wanted to be a RAF Pilot like my father but unfortunately failed air crew selection at RAF Biggin Hill on the first day because of a lack of coordination!

What is your favourite aspect of the job?

Playing a part in the building of Ward Hadaway as a major commercial law firm, regionally and nationally has been great fun and during that process I have made some tremendous friends both within and outside the firm. I enjoy interaction with the business community and I have been able to build up some tremendously rewarding relationships with clients over the years. It is also a delight to see the careers blossom within the firm.

What has been your career-defining moment?

Without the doubt the merger between my old firm Weldon Houlsby and Scott and Ward Hadaway in 1996. This brought to us a tremendous opportunity to create a powerhouse Northern law firm based in Newcastle which I am proud to say we have achieved as a result of a lot of hard work from everyone involved.

How do you measure success?

Simply by the continued growth of the firm both in terms of size and profitability. Profit is not a dirty word; we need profit to ensure that we can recruit the best possible people and make the appropriate investments that are required to develop modern business.

What have been the biggest changes in the industry since you started?

Where do I start?! There has been a tremendous increase in regulation which has led to a significant requirement for compliance personnel, the law is continually changing and developing so the skills that the firm has to muster are continually changing and developing and keeping on top of those changes is a challenge. Client demands of their lawyers have grown significantly over the last 20 years and so the investment that we have to make in training our people to ensure that they can meet those client demands has increased dramatically. The expectation that lawyers have of their career has also changed significantly and again has required an increase in investment in training and equipping our people to meet the needs of the profession and the clients.

How has your skills set developed accordingly?

My job is about managing people whether it is within the firm or externally. I would like to think I have always been able to get on with people, which has been a great help. It is trite but it is an important element of leadership to ensure that you are surrounded by people who are better than you and I am pleased to say I have been able to do that at Ward Hadaway in spades.

Are you a risk taker by nature or are you more conservative?

There has always been an entrepreneurial spirit at Ward Hadaway since it was founded in 1988. We have tried to retain that entrepreneurial spirit but as the firm has become bigger and more established that has been a challenge. So I would describe myself as a cautious risk taker and I hope that will not cause my partners too much concern!

To what would you attribute your success?

Great support from my wife Michaela and my children, my wider family and the healthy cynicism and independent spirit that I developed as a result of a public school education. I have also had tremendous support from my partners, from clients and friends no man is an island.

What is your biggest weakness and how have you managed this?

My biggest weakness is not being able to say no to new opportunities and I have managed this by ensuring that I have a strong right hand man in Martin Hulls our Head of Corporate who has done a tremendous job over many years as the finance partner of the firm. Not many decisions are made at Ward Hadaway without ensuring that Martin has cast his commercial eye over the numbers.

How do you remain motivated?

Whilst we have achieved a lot, there is still more to achieve and my desire to ensure a stable and sustainable business across our three offices continues to motivate me as does the need to deliver top quality legal services to our clients in an ever-changing business environment.

Would you prefer to be liked or respected?

Everyone likes to be liked and I am no exception but as far as business is concerned then I would prefer to be respected.

I'll retire when I run out of steam which I hope will not be for a few years yet!