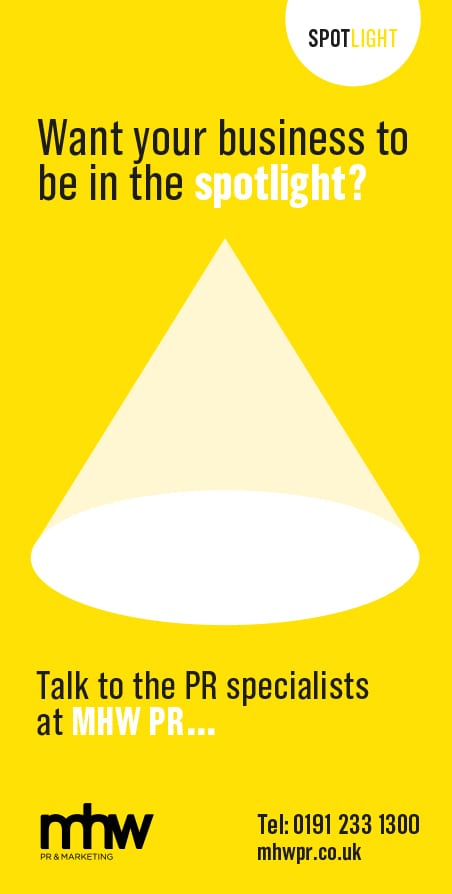 David is a consultant, coach, mentor, counsellor, mental health specialist and frequently referred to as a "thought provocateur". He has spent his life helping people and organisations to grow and prosper.
Did you always envisage a career in the industry?

My father said he would get me a job in the shipyards with him if I wanted. I didn't really like the idea of that but had few reference structures as to what I wanted to do. For a while I thought science was the way forward as I had a flair for that. My career has included being a legal executive, salesperson, social worker, team leader, counsellor, trainer, health service director, CEO of a charity and other roles. I like to think of this as being "eclectic" and brings many insights into what I do. Running through all of this, was a constant theme of both experiencing life and work for myself and developing others around me.

What is your favourite aspect of the job?

Without doubt, seeing people effect change, find a way forward that just didn't exist before we spoke, discovering something new about themselves. I love working to find a direction of travel for individuals or organisations, when perhaps there were roadblocks before.

What has been your career defining moment?

Realising that we define ourselves every day with every thought and there are no career defining moments really. I was however overjoyed being named the Entrepreneurs Forum Mentor of the year and getting my doctorate within the same period.

How do you measure success?

Entrepreneurs love this type of question, but I fear I'm probably going to disappoint here. For me success is realising the more I know, the more I am aware of how little I know. Every expansion into knowledge and awareness is a humbling one.

What are the biggest changes in the industry since you started?

Coaching and mentoring have evolved into a far more acceptable and valuable activity for organisations and individuals to have, with an evidence base that shows it works. Sadly, some coaching has also gone into franchiselike arrangements with people able to take on the role with as little as a weekend's training. This often leaves me (and colleagues) picking up the pieces of others disenchanted clients.

How has your skill set developed accordingly?

You must listen; you have to be someone who walks with the client and the journey. It's about understanding and recognising that people are doing the best they can to express their lives on their own personal journey. Within organisations, systemic awareness, suffused with social and evolutionary psychology insights is a boon. Neuro-linguistic programming is something I have also integrated into practice. Relevant research skills are vital these days.

Are you a risk taker by nature or more conservative?

Difficult, as these terms are all context sensitive. I guess I've had so many Buddhist influences in my life that the proper response is probably that of trying to effect a "Middle Path". Balance is important in all things for me, both work/life, risk, relational and more.

What would you attribute to your success?

I'm going to rely on others views rather than my own view here. Someone once approached me to oversee a project recently saying that I had been described by his colleague as possessing the qualities of tenacity, creativity and ethics. Others say I seem to think differently to a lot of people, and I can analyse and reframe people's experiences or approach with this ability particularly well.

What are your biggest weaknesses and how do you manage these?

My very dear cat companion, Lola, who you don't manage as much as recognise the slave status Homo Sapiens are viewed in by Felis Catus! Best get that out the way first! Sometimes I let the intrinsic interest of a project get in the way of payment as the intellectual, emotional and spiritual journey, are for me much more important than the fiscal recompense. The truth is I'm not particularly motivated by money. I've dealt with some of the poorest people in our communities and found them happier than the richest. I have coached and supported extraordinarily unhappy millionaires and seen the sheer raw

joy of possibility in somebody with no money in the bank but with a solid embryonic business idea. More are richer than they realise in a nation where half the population cannot raise £500 without extortionate interest and where increasing swathes go to food banks.

How do I manage this?

I have to retain in constant awareness of who I am by choice and central to that is compassion for others. That extends to animals and the planet and I find myself increasingly involved in charities and other movements to help them plan and become more sustainable. Around 15% of my time goes out pro bono.

Oh, yes Magnum Ice Creams (rationed). I'm not ashamed!

How do you remain motivated?

Charles Darwin said that "a man who dares to waste one hour of time has not discovered the value of life". I'm generous with my time but I realise it is the most precious commodity. It needs to be used meaningfully and consciously, not passively or in behaviours that are distraction. I also believe in people's natural tendency to grow when the environment is right for them and always strive to create this. In any professional consultation, I always ensure that the person leaving me leaves with something of personal or organisational value from the encounter, without exception.

Would you like to be liked or respected?

My first response is I'm truly not bothered. Without any disrespect, I gave up being concerned what other people thought of me long ago, it shackles thinking and dampens the imagination. I'm always frank, politely direct and respectfully honest in my dealings with people. Ethics also really matter to me. So, I guess if I did have to choose it would be to be respected. NLP theorist Robert Dilts' talks about there being two types of people, amiable and credible. I would prefer the latter. Popularity is one thing, but one has to do what one has to do in both business and professional life.

I'll retire when:

When I rest, I rust. If life is a journey, how can you retire from that in any total sense? Retirement for me, is nothing but a transition into doing other things that are meaningful. I have been doing that all my life, so the term "retire" is unhelpful in this context. The Spanish term for retirement is 'Jubilation' literally a transition into doing things that are more joyous, a celebration. I think I can buy into that far more. Yes, I will work on, selectively and my jubilation is there with me anyway. That won't change any time soon!