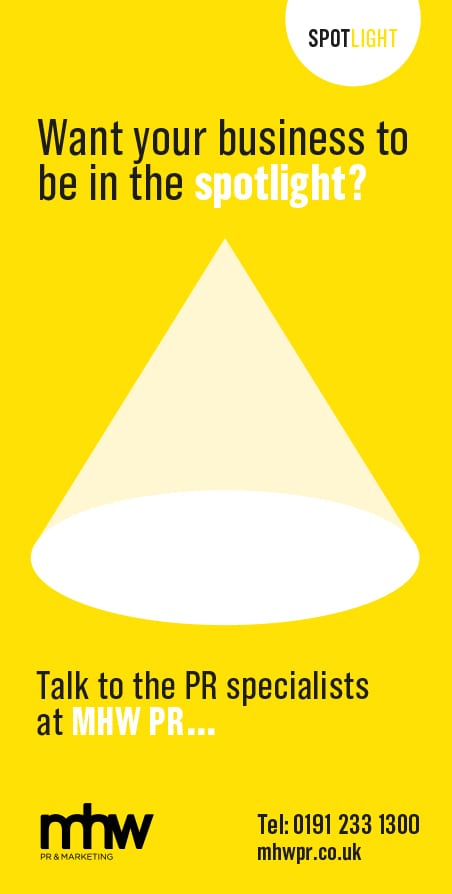 What were your career ambitions growing up?

I didn't really have many ambitions when I was younger because when I was growing up it was more about getting a job (mainly due to loss of my father at 17). I started work in a recession and it focusses the mind to be employable and get a job first, then think about the opportunities you can take Advantage of to better yourself.

Tell us about your role at the North East Automotive Alliance

It's a very interesting and varied role. When I started, I realised that I was dealing with companies that must be exemplary to meet the world class standards of quality cost and delivery that Nissan demands. This means that you have to think long and hard and have the perseverance to find improvement opportunities. My role requires me to find areas of collaboration

that can be nurtured and exploited. These areas have naturally born into focus groups namely Business Resilience (improving business as usual), Energy (energy procurement and use, plus legislation) and Safety (world class companies have exemplary

safety records). We also look at specific areas where there is a natural conversance, for example injection moulding. These initiatives will change and develop depending on the current challenges our members face.

What services does the company provide?

The NEAA is an industry-led automotive cluster based in the North East of England. The NEAA was established in March 2015 to support the sustainable economic growth and competitiveness of the automotive sector. We operate through five key areas

including Networking, Business Resilience, Skills, Innovation & Technology and Trade & Investment. Through these areas members can exploit route to market opportunities, capability improvement, knowledge transfer and sector engagement.

What's your proudest business achievement?

My best achievement to date would be setting up my own business and running this for three and a half years in what was a tough market. However, I would also consider involvement in the first joint sourcing activity between Nissan and Renault as

another of my most satisfying achievements.

What challenges have you encountered?

Throughout my career I have come across many challenges but one common area has been how people relate to change; whether that be reducing cost when you're working in procurement, changing and improving processes and procedures and ultimately challenging fixed mindsets when it comes to change.

How has the industry changed since you arrived at the company?

What I have seen in my time at the NEAA is the exponential change in technology on board cars and in manufacturing processes. Automation and digitalisation of information has taken off rapidly in the last five years. The political landscape has also

considerably changed with regards to Brexit and the environmental concerns related to emissions legislation have also came to a head in recent years.

Who are your heroes in and out of business?

Outside of business, one of my heroes is Pope Francis because he's trying to live the gospel and focus on what people should be thinking and more importantly doing in their lives. Another is Eckhart Tolle who wrote "The Power of Now". In business, my

heroes are all leaders or owners of businesses who are working for the benefit of their workforce and customers while behaving ethically and morally.

Is there a mantra you always aspire to do business by?

Always try to do the right thing. In doing the right thing, admit to your mistakes.

How do you like to unwind?

I love playing the drums and walking the latest dog that I have adopted and family time with my three daughters. Being outside amongst nature is enjoyable to me. My wife is a great support, I have learned to unwind from her.