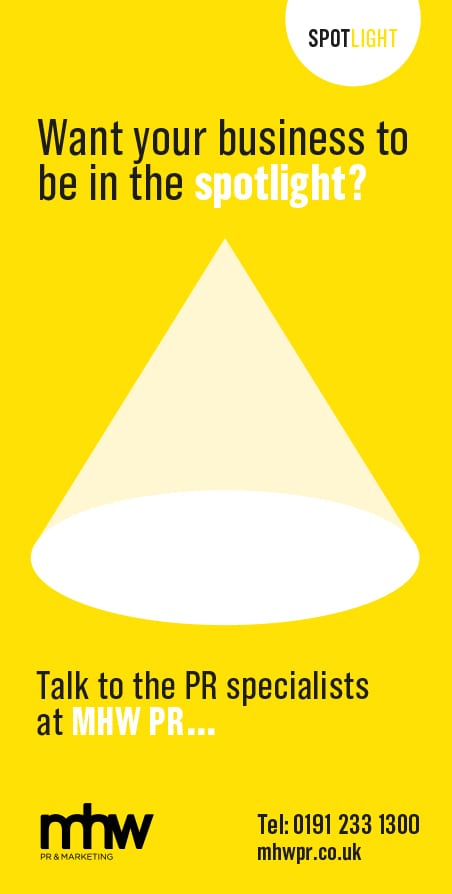 As with many things in life, there is usually a defining moment we can look back upon and, with hindsight, realise that particular moment was when the seed of a future career was sown.
For Mitchell Galloway, it happened nine years ago when a neighbour at Eighton Banks in Gateshead began to renovate a derelict chapel. The unloved old building was turned into a thoroughly modern, unique and very desirable home. Seeing the transformation gave Mitchell the inspiration needed to determine a career path in the diverse industry of construction.

Fast forward to 2017 and Mitchell (aged 22) is now a rapidly rising star within the major projects team at Newcastle City Council and is currently heavily involved in the redevelopment of the former breweries site (Science Central) in the centre of Newcastle opposite St. James's Park. It's a hugely important project with the potential of creating up to 4000 jobs. Within the next 12 months five developments will be on site and it is the largest redevelopment the city has seen in many years.

After leaving school in 2012, he joined Newcastle City Council's apprenticeship programme and attended New College in Durham to study Advanced Apprenticeship in Construction, Technical Supervision and Management.

Without the support from Newcastle City Council, I'd never have got this far and managed to achieve such levels of recognition.
Mithcell Galloway
Mitchell was named Newcastle City Council 2nd Year Apprentice of the Year for 2013 and 3rd Year Apprentice of the Year 2014. In 2014, Mitchell was also named Overall Apprentice of the Year for the City Council and New College Durham's Overall Apprentice of the Year as well as Technical & Professional Apprentice of the Year.

The most prestigious award Mitchell has received was in 2015 when named National Apprentice of the Year in the Association of Public Service Excellence awards. Also in 2015 Mitchell also won the Isaac Berriman Cup for the Best Apprentice of the Year from the Isaac and Alan Berriman Trust.

"Without the support from Newcastle City Council, I'd never have got this far and managed to achieve such levels of recognition," said Mitchell. "Working within the City Council's environment has allowed me to gain valuable experience whilst also continuing my education. I'm now working on some of the City Council's major projects as well as studying for a BSc in Quantity Surveying at Northumbria University."

Mitchell has been heavily involved in the development of Newcastle Science Central with particular emphasis on the Newcastle Laboratories building. It's a £20m project and will be one of the centre pieces of the entire site. Mitchell works in a project manager/co-ordination role between developer and contractors ensuring the delivery of various projects.

As well as working on schemes to develop new office accommodation and renovate existing property, he's also making preparations for the arrival of Stephenson's Rocket to the Discovery Museum where it will sit alongside Turbinia, the world's first steam turbinepowered steamship. It will be quite a sight with Rocket returning to its 'home' for the first time since 1862 and forms part of the Great Exhibition of The North spectacle coming to Newcastle June 2018.

An extremely keen golfer Mitchell tries to play whenever possible and enjoys trips to the borders of Scotland and the North Berwick Coast line playing to a handicap of 9. Also playing football on a Saturday afternoon in the Northern Alliance for Redheugh Boys Club he enjoys a competitive team game slightly different to a stroll around the golf course.

Mitchell Galloway is now in his 6th year with Newcastle City Council. You get the impression that he's going to be a key player in the architecture of Newcastle for many years to come.
For further information please visit www.newcastlesciencecentral.com or email us info@newcastlesciencecentral.com Twitter: @NCLScience Facebook: Newcastle Science Central