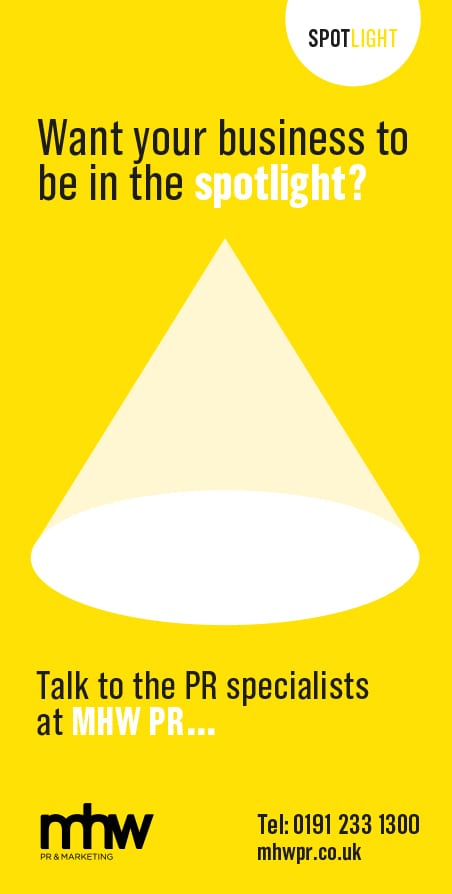 Head of Corporate Finance in the North East, KPMG
What were your career ambitions growing up?

My favourite subjects at school were Geography and History and I remember wanting to be an archaeologist when very young. Years later, ironically, it was my history teacher that suggested that I consider accountancy!

Can you briefly outline your career path for the readers?

I joined KPMG (then Peat Marwick Mitchell & Co) in my hometown Darlington in 1984 after studying Geography at Durham University. This was one of the founding offices on the Peat's side of the firm and had a very enviable client base. I fondly remember audit visits to Whessoe, Darchem and Darlington & Simpson Rolling Mills, all of which had fantastic 'school dinner' type canteens.

I was an Audit Manager and doing more and more 'special' (non-Audit) work for my clients when the firm established Corporate Finance in the regions which I set up on Teesside in 1990 following a short secondment to our Leeds office.

I have headed KPMG's North East Corporate Finance business since the mid 1990's, with a stint in charge of Leeds a few years ago. I also sit on our Retail & Consumer and Healthcare national Corporate Finance sector teams.

Can you describe a typical day in the life of Rod Wilkinson?

It is wonderful to say that there is not such a thing as a 'typical day' in Corporate Finance, which is probably one of the main reasons why I have continued to enjoy a long career with the firm. We are usually working on a number of 'transactions', all of which are unique in nature. We may, for example be advising business owners on raising finance from Banks or Private Equity investors or running a sale process to realise a full or partial exit for shareholders.

Transactions typically last for 6-9 months with our lead advisory role being at the heart of the deal where we will work closely with funders, legal teams and other specialists from within KPMG. We get to know our clients exceptionally well and there is a huge amount of professional satisfaction gained from completing a complex and challenging deal.

Can you tell us what you're currently working on?

Virtually all of our engagements are confidential so it's difficult to talk about anything current. However to give a flavour, I can mention recently completed projects that are in the public domain. During the last 12 months we have advised the shareholders of market leading nursery business, Kids 1st and the owners of North East Convenience Stores on the sales of their businesses. In March, we completed the refinancing of North Tyneside based wholesaler, Kitwave Group which will enable the business to continue its growth strategy. In addition, in May we advised Darlington based cycling parts and accessories distributor, Zyro on its acquisition of competitor Fisher Outdoor. The latter two transactions have subsequently received 'Deal of the Year' awards which is fantastic for all of those involved.

Summarise your greatest business achievements to date?

It's not easy to pick out a particular deal when you have advised on well over 100! I am very proud that we were named 'Corporate Finance Team of the Year' at the recent North East Dealmakers Awards and that the success of the office has been recognised by peers at the North East Accountancy Awards in recent years.

What's the best piece of business advice you've been given?

I am very grateful to Tony Dennett, our former Office Senior Partner who suggested I specialise in Corporate Finance way back in 1990.

What motivates you?

Helping our children my wife Caron and I are fortunate to have Hannah, who is now a qualified Chartered Accountant (!) and twin boys, Christopher and Jonathan, who are at university.

Who are you heroes both in and out of business?

I would have to say Tony and the other senior colleagues I have had the pleasure to work with plus my father-in-law, also an accountant, who gave me some good early career advice, telling me not to bother with specialist Tax exams!

Out of business, I admire historical figures such as Nelson and Churchill, despite their imperfections. I have a great respect for the staff at the Newcastle RVI on the neonatal and paediatric units they were brilliant when our boys were born very prematurely and took up their bed space for many weeks.

When not in the swivel chair, how do you like to relax?

I have always enjoyed sport which nowadays is limited to the gym and (slow) running. I have completed 25 Great North Runs alongside 6th Form, University and work mates and more recently my children. My son Jonny, who has a cochlear implant, represents Great Britain in Deaf Athletics and I have acted as Team Manager on a number of European Championship trips. I am also a massive Darlo fan and have successfully indoctrinated my boys!

On Sundays, Caron and I often walk around Durham's riverbanks and go for a coffee.

What's your favourite book and why?

I enjoy the historical fiction work of Conn Iggulden and am looking forward to the next in the 'War of the Roses' series. I also read sporting biographies with Charlie Spedding's 'From Last to First' being my favourite very candid and inspirational.

How would you like to be remembered?

As a supportive and loyal team player, who gave his clients 'best advice' and always acted with integrity.