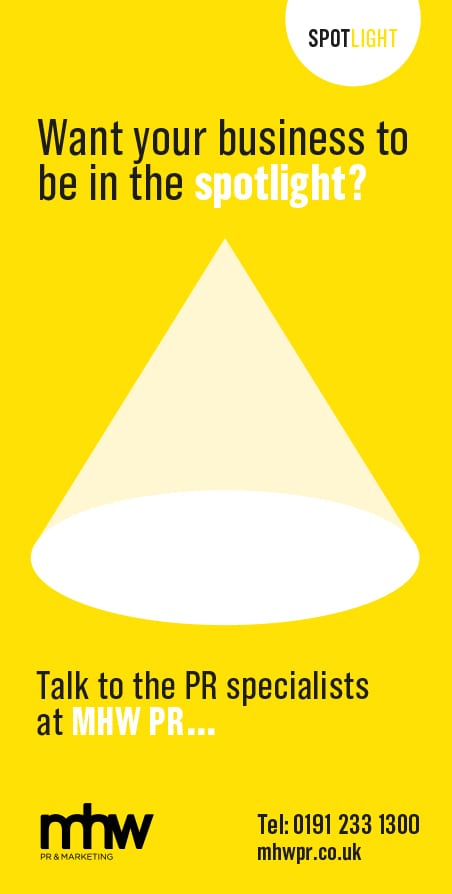 Did you always envisage a career in property? Not at all, initially I always wanted to be a primary teacher and work with children. The idea of working in an office, stuck at a desk 9 to 5, bored me! Even when my parents opened Charles Lamb's in 1995 and I was still at school, it was the last thing I wanted to get involved in however, after working Saturday mornings for them and seeing how the average students dress back in the 90's with tie dye clothes and doc martin boots, I decided that University wasn't for me and started working in retail. It wasn't until after a serious health condition made me have to give up full time work for 12 months that I entered into property with my first job at Cooke & Co Estate Agents as their office junior, 12 months later, I joined the Charles Lamb team and it has been property ever since. Tell me about your current role? Well, after over 16 years at Charles Lamb's I became sole owner and director of the company, following on from the full retirement of my parents in late 2016. As most people know, this has been a family run business for over 22 years and having recently returned from maternity leave after having my first child, it all kind of came at the right time.

I've pretty much done every role in the company over the last 15 years and still get involved in the day to day aspects of managing sales and lettings, but my main role is to oversee staff and look for new business opportunities. I also introduced the sales side of the business in 2015 assisting my landlords with the purchase and disposal of their investments.
How has the market changed since you started your career? Anyone who has worked in property over the last 20 years cannot answer this question without mentioning the housing crash of 2008. I had taken employment with Grainger PLC in 2007, working on their company acquisitions and almost overnight, my daily routine was changed to something completely different. They just stopped buying property, as did the majority of people. It was at the announcement of redundancy's at that time that made me evaluate my position and I resigned from my role and went back to working at Charles Lamb's. It was also in that time that you saw estate agents going out of business on a weekly basis and the only way for most of them to survive was to set up lettings departments. Our business went from being a specialist field, to being available by everyone who was trying to survive. Obviously, this had a massive impact on our business too, but we survived and have gone from strength to strength since.
What people think they can afford and what the lenders want and will give you are sometimes poles apart. Having this information in advance means you can look for the perfect property safe in the knowledge that it's within your reach.
Hannah Lamb
How would you advise people looking to buy property? Before you do anything you need to get some good financial advice. It's the key to avoid further complications and disappointments further down the line. Since the property crash in 2008, those relying on a mortgage for their purchase have some many more hoops to jump through and the criteria is so much more complex.

What people think they can afford and what the lenders want and will give you are sometimes poles apart. Having this information in advance means you can look for the perfect property safe in the knowledge that it's within your reach. We work alongside Mortgage Pathways who have not only overseen mortgages and given advice to my clients, they even helped me with my last property purchase.
What's the most exciting thing you are working on?

At the moment I'm still in my first year as sole owner of Charles Lamb Sales & Lettings. My number one priority is to ensure that my current clients remain happy and my service levels remain as high as they were when my mother and father ran the company. This first year is about finding my business style and building on that to grow the company. Our sales department has been a slow burner, mainly supporting our existing clients but I want to open that door to all potential venders and make that as big as the lettings and management departments. What is your fondest career memory? I think my proudest career moment has to be the day the company was signed over to me after 16 years of dedication and hard work. That came after 5 years of running the company single handedly after my dad (Charles).jpg was diagnosed with cancer.

I cannot call this time a "fond" memory for obvious reasons but it was definitely a huge turning point in my career and a massive personal challenge which I will never forget. It was a time that tested me to the very limit in all aspects and showed me that I was far more capable than I ever gave myself credit for. What are your career aspirations? My biggest aspiration is to start buying investment property and build a portfolio of my own. I've watched my clients and family members do it and as I know how to do all aspects of lettings and management, building my own portfolio makes perfect sense both professionally and personally.
Where is the best place to live in the North East? I was born and raised in Gosforth so to me, that will always be home, but I am very fond of Tynemouth, Morpeth and in particularly, Warkworth.

Warkworth is now home to my parents but before they left Gosforth, it's where the Lamb family holidayed most weekends, in a cosy caravan, lit by candlelight and eating fish and chips out of a box whist breathing in the fresh sea air. Newcastle and Northumberland have some beautiful places and I am very proud and lucky to call Newcastle Upon Tyne, home!
Tell me about your team? My team are knowledgeable, hardworking and dedicated. We are a small team but a strong one and that was evident last year as I was lucky enough to have a dedicated office manager who allowed me to relax and enjoy my maternity leave that I wouldn't have been able to have without her. Alecia Layton has been with my over 3 years and runs the entire office and accounts department and keeps me in line when I need it. My clients and I have a great deal of respect for her and the work she does.
How do you like to relax? Relaxing isn't always something I get time to do. I have a very active 18 month old daughter that keeps me busy around the clock and I take a Friday off to spend as much time as possible with her while she is still young. On weekends, Scott, Sophia and I try and plan fun things to do to spend as much quality time together as a family but our favourite is usually popping up to Warkworth for a Lois Lamb Sunday lunch and a Charles Lamb car wash.