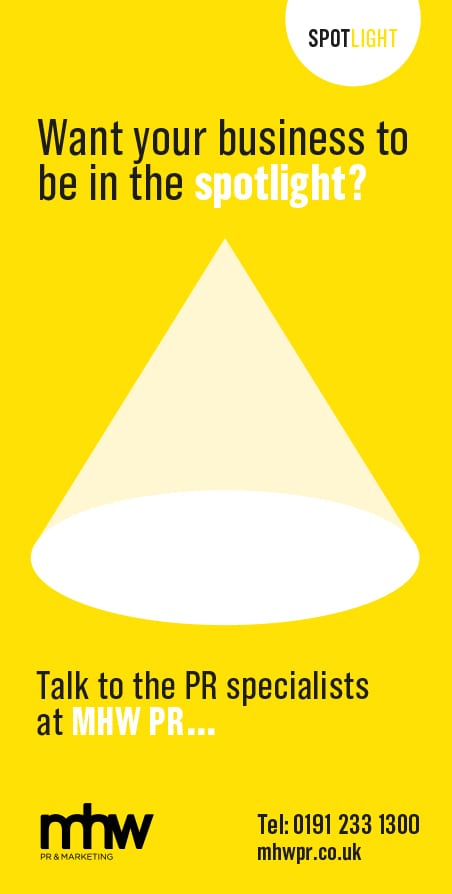 Did you grow up in the North East or did you decide to relocate here in later life?

I grew up in Surrey, trained as a Chartered Accountant in London and after spells working in Norfolk and Cumbria relocated to the North East about seventeen years ago and have been here ever since. (my husband is from Newcastle)

What do you think it means to be a businessperson in the North East of England?

The North East has a strong business environment and I think is one of the best places outside London to do business. We are in a strong position to create jobs, encourage entrepreneurs and build on the great business successes we currently have in the region. There has been a big rise in digital companies in the region over recent years and also a lot of innovation. We need to ensure business are helped in scaling up and hopefully businesses will continue to choose the North East.

What is your favourite aspect of life in the North East?

It offers a great quality of life, with the coast, the countryside and the city all being on our doorstep, it does not take long to get anywhere and there really is something for everyone. There are also great rail connections to London and an international airport.

Do you have a favourite hotspot for a business meeting?

To be honest I am finding an increasing number of clients are foregoing the formality of a boardroom meeting and are preferring a coffee shop, with As you Like It, Café Nero and The Clock Tower Café (in Hoults Yard) being particular favourites. The same applies to meetings with professional contacts. The more relaxed settings seem to stimulate leading discussions which help in delivering financial and strategic advice.

Where do you like to eat out in the region?

There are so many good places to eat it is hard to choose, but probably Peace and Loaf in Jesmond is my favourite.

Where do you like to unwind within the North East?

I love the sea and so enjoy going to the coast. The Northumberland coastline is spectacular and there are some great walks.

Are the people really friendlier?

I can honestly say that they are, they have a great sense of humour and actually smile when they pass you in the street or when you are on the metro (which never happens in London!)

What do you think is the best view in the North East?

The view of all the bridges as you look along the Quayside, from the Millennium Bridge through to the Tyne Bridge and beyond. The view of Newcastle from the top of the Baltic is also pretty good.

Do you think living and working in the North East offers the same opportunities as elsewhere in the UK?

I think the North East has so much more to offer than people from other parts of the country realise. There is great shopping, a wide variety of excellent places to eat, numerous galleries and museums, historic architecture – need I say more!

There are good transport links which makes it much easier to do business both within the region and outside it. There are so many opportunities in the region.

Have you had any experience of working elsewhere and how did it compare?

I have worked in London, where the pace of life is very quick and there is little time to take in your surroundings, Norfolk and Cumbria, which are the opposite of London and Newcastle just offers that balance in between. It offers the best of both worlds and people who have not worked here don't realise just how much it has to offer.