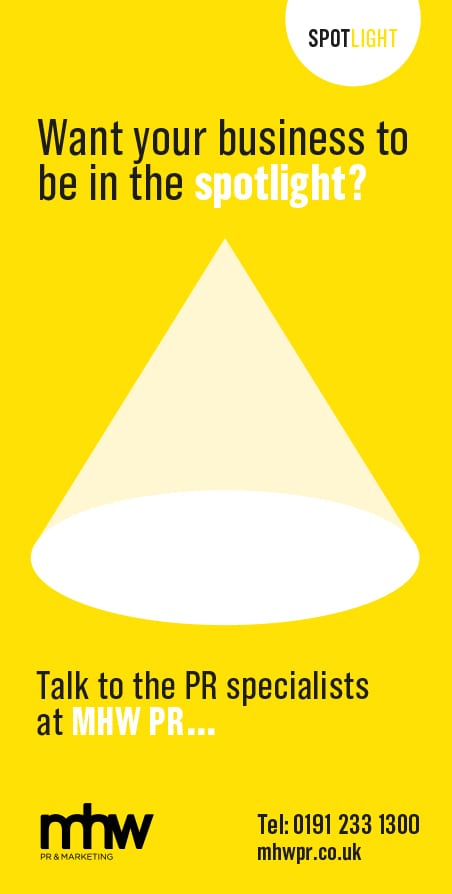 Tell me a bit about your background in business

I studied film at Teesside University and, in my second year, they put me forward for an opportunity at a firm that was looking to recruit. I've been working professionally in film since about 2004 and contributed to some significant projects early on in my career. I learned very quickly how important a role film can play for businesses.

How was Ithica formed?

"The love of film goes right through the teams work and quality is the only thing we're interested in. "
Matt McGough, Ithica Films
I reached the point in 2014, after I had been working for about nine years in Newcastle, that the time had come to do my own thing. I wanted to design and build a business from scratch. It was a big leap to take but at no point did I regret taking it.

How has Ithica grown and what do you attribute this to?

We moved to Boho One in 2015 and found that it was full of like-minded businesses at different stages of growth, which showed me that although we were at an early stage, we were on the right path. It was positive to be able to talk about business and ambition with people who are in or have been in a similar situation. The biggest thing that has helped us grow is that we genuinely believe in what we do and we care about what we do.

What is your proudest moment while in business with Ithica?

Having a team that is able to step up to the plate and deliver amazing films. Talent helps but it's worthless on its own, we put a lot of stock in attitude and work ethic, as well as the actual process of film-making.

Is there a particular mistake you have made while in business?

Putting trust in people and it hasn't been returned. Trying to find the right people is never easy and when someone's not right for the team it can be very counterproductive. Always wanting to see the best in people saw us give people too many chances, dealing with people is an art form in itself and is something I'm learning more and more about.

What would you say is Ithica's USP?

The quality. The love of film goes right through the teams work and quality is the only thing we're interested in.

How do you keep your staff motivated?

I try to involve them in everything; I want to hear their ideas because it is a collaboration between the team that improves our quality. I also want them to be able to tell me if they think I am wrong about something, or we can do something better or in a different way. That teamwork, and the idea that no idea is a bad idea has been instrumental in the formation of Ithica Films.

What inspires you?

I was inspired by filmmakers like Stanley Kubrick and Christopher Nolan who have unique visions and push boundaries. I wanted to be able to do that in our field, and have a dynamic to our films that was recognisable. Gary Vaynerchuk and his positive views on life and business are often an inspiration/affirmation to the way that I do things.

Do you live/do business by a certain motto?

When it comes to making an important decision, that I have been dwelling over, I usually get to a point where I just draw a line in the sand and say: 'f**k it, let's do it'. It serves me well.

What are the future plans of the business?

Being able to grow the business, in terms of quality, interesting projects and our own capabilities is my main focus at the moment. There's a big part to play with the other companies in and around Boho, so I am excited to see what happens within the digital cluster too.
Matt McGough is a member of the Entrepreneurs' Forum, a group of like-minded people who come together at inspirational events to share best practice, create valuable connections and help each other to grow their businesses. For more information, visit www.entrepreneursforum.net