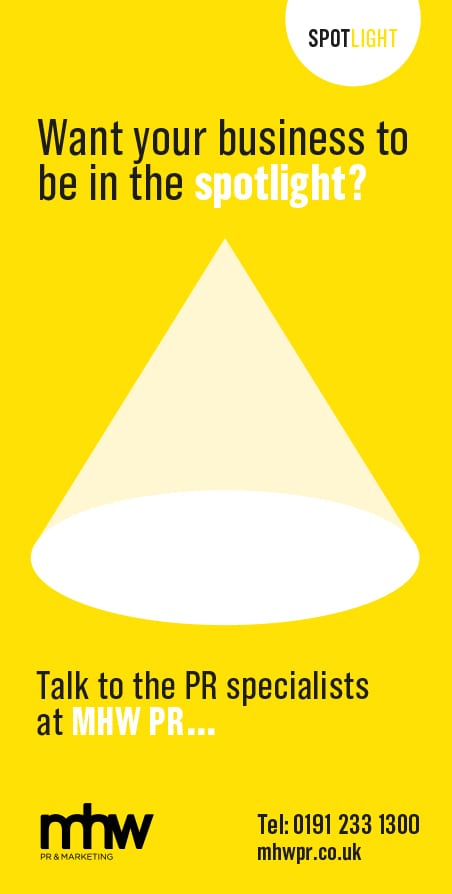 We find out what Wayne HaltonDirector at MHW PR gets up to on a typical weekend.
Do you ever have to work weekends?

Sadly, too often; but is this unusual for owner-managers? It's a price you accept and usually it's not a biggie or something I resent. It's fair to say, I don't manage my own time very well, so it's often my fault if I end up working on a weekend. I'm fairly lucky because most of the time I enjoy my work.

Are most weekends the same?

Recently yes lots of work; but usually, not really. My wife and I try and do something different when we can that might be a meal out, a decent country walk, the cinema or theatre; ideally it's a weekend dash to our bolt hole in Berwick. Every few months we take a weekend break in Derbyshire to catch up with our son in Sheffield.

Do you find it hard to switch off?

As an owner manager of a small business you rarely switch off. Equally, I can still find places and moments to 'vanish'. I love being a 'stranger' in a familiar place, whether that's Berwick, Majorca or Crete my favourite places. It's always easier to switch off overseas.

What do you do at a weekend which you can't fit in through the week?

Drive to my caravan at Berwick; walk along the beaches. Behave like a tramp! Walk to nowhere in particular. Talk to nobody!

Morning exercise or a recovery lie in?

I struggle to lie in beyond 9am, even on holiday. I almost always have an early, daily dog walk which can be 7am or a little earlier which I usually enjoy; I guess you could call that exercise.

Big night out or a night in the house?

Nice meal cooked in or take-away in the house; it's an age thing. The big night out is largely a thing of the past.

Do you watch or play

sport at a weekend?

I follow football, F1 and perhaps tennis on a weekend. I play my sport real tennis through the week at the quirky, fabulous Jesmond Dene Real Tennis Club.

Where do you like to eat out

at a weekend?

I love to treat the family to The Broad Chare, on Newcastle's Quayside on a Sunday. If I'm staying in Berwick, I love the Maltings Kitchen, within the theatre. I always enjoy visiting new restaurants.

How important is the weekend to you?

Weekends are a period of sanity; when I'm not working it's the crash out; time to re-charge. Escaping to Berwick or occasionally Derbyshire is the great escape; Majorca, better still.

What's the best thing about weekends?

Time and space to find yourself again; recover with people and animals close to you. Read.

Of a weekend, you'll usually find me Hiding at home, walking in the hills, busy with my wife and terrier around Berwick!