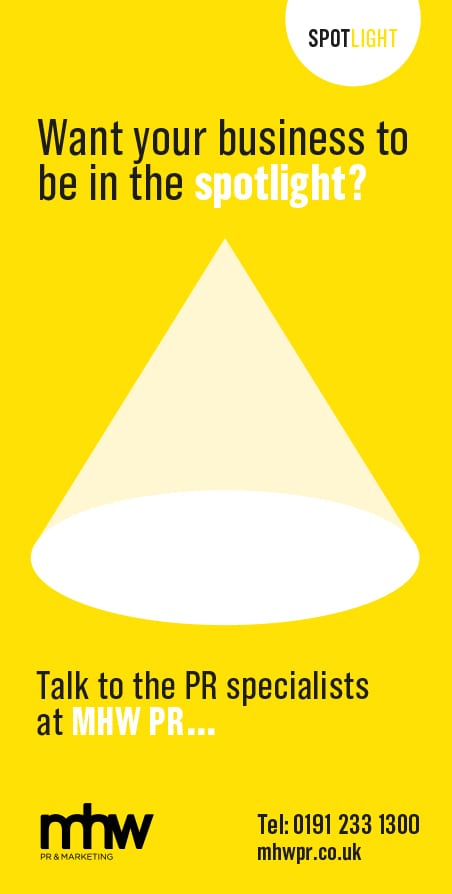 Tell us about your background?

I was born and raised in Kenton, Newcastle. I have two siblings and we were raised to work hard and look out for each other. My parents wanted us to take all of the opportunities that weren't available to them and we were taught that you can achieve anything you set your mind to if you want it enough, a moto I have instilled in my own children.

I have always worked in financial services and spent five years working in Singapore and just over 5 years in Hong Kong. Like many people from the North East, family is the most important thing to me. That is why after working abroad, the novelty of being back home has still not worn off and to have a business that is performing well and to work alongside my son, Connor, makes me a very happy man.
What have been the biggest changes in your profession?

Without a doubt it would have to be legislation and examinations. There were no where near as many exams when I started out in financial services. I'm very pleased that I no longer have to sit any and the last exam I did was in 2012 when I undertook my UK Diploma to become a financial services advisor. I was keen to have a back-up in place in case Admired Properties didn't go to plan. Thankfully, I haven't had to make use of my Diploma!
What has been your career defining moment?

I have had many but my most satisfying has to be coming home after so many years and establishing Admired Properties. I am extremely proud to say that we have had year-on-year growth and it is all the sweeter because it is a family business. My son, Connor, is business development manager and we look forward to my daughter, Grace, joining us someday soon.
What is your proudest achievement?

My proudest achievement in life will always be my family. I have recently become a grandfather after Connor and his wife, Bethany, welcomed their little girl, Arya. Nothing brings me more joy than spending time with my family and that is how it should be. Professionally, I have many achievements that I am proud of and it gives me great excitement to know that the best is yet to come. 2020 is set to be a fantastic year for us and I am looking forward to attacking it with gusto!
What challenges have you encountered?

Legislation is always a headache. Changes in government, in particular, affect us and when stamp duty on second properties came in to place, brokers had to change how they packaged properties to over sea investors. I hate to say it, but Brexit has changed investment in the UK. It is not all bad though, as whilst we have seen overseas investors take a step back from investing in London, we have seen a dramatic increase in interest in property investment in more Northern cities, such as Manchester, Birmingham and Newcastle. As a Northerner, it is fantastic to see money being invested in to our cities.
What does 2020 have in store?

By the time this article is published I will have returned from a trip to Asia where I have appointments with 26 investment partners. I am seeking investment in Admired Developments, a new venture which will see us developing our own properties. I am also speaking with construction companies in the North and I predict 2020 will be a very busy year! I have also recently launched Admired Homes and we will be investing in brand new, discounted properties in the North East that we will rent out. Additionally, we will be building between 5-25 properties in and around the North East which we will also be renting out.
How do you relax?

I am an avid golf player and there is nothing that relaxes me more after a busy week. Family time is extremely important and we like to go on three or four family holidays each year. One of our favourite destinations abroad is Puerto Banus where we like to rent a big villa and all pile in and back home you can't beat the Lake District. Our next family holiday is Seahouses where we will be spending Christmas and New Year. I am already thinking about the roaring fire and my wife's amazing Christmas Lunch!