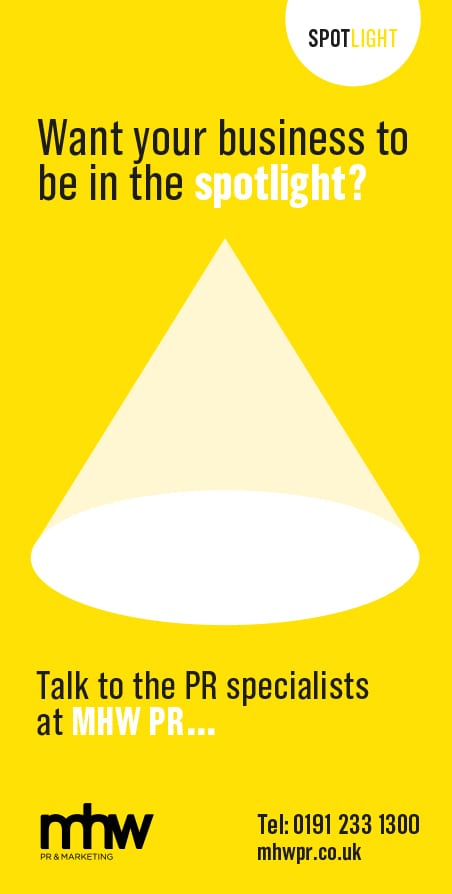 Chris Milnes is the MD of BMC Recruitment Group. Based in Newcastle City Centre, they are a strategic and trusted recruitment partner for businesses worldwide.
Chris is a chartered insurance professional with nearly 15 years' experience in managing high performing professional service teams. With his strategic and commercial experience, he is driving the growth of BMC Recruitment Group by ensuring that their clients and candidates receive excellent service.

Tell us about your current role?

I joined BMC Recruitment Group as MD in January 2019 and it's been an interesting time to join the business. We're doing some great work with our clients, and we really punch above our weight when you look at the type of firms and roles that we recruit for. In a relative short amount of time I've become a massive advocate of us and the work we do, but in particularly about the opportunities that there are for candidates in the North East. A large part of my role is being the face of BMC in the business community and I'm out a lot, both within the region, and nationally flying the flag for BMC.

In addition to this, I spend a lot of time out with our clients, understanding more about their business, their strategic aims and ensuring that they are getting the best service that we can offer – it's part of the job that I enjoy the most. There are some fantastic businesses in the region doing some really amazing things, and we, as a region don't 'shout' about it enough. Internally I've spent a lot of time with the team setting the strategic direction for the business over the next few years to make sure wecontinue to build on the success that we have already achieved.

How has your industry changed in the last decade?

There's two parts to this – a macro and a micro level. On a macro level, we find ourselves at near record levels of employment with more people working in the UK than there has ever been. A decade ago, we were just entering the Financial Crisis, which led to a massive spike in unemployment. We've moved from a race for jobs to a race for candidates.

On a micro level, along with many other sectors, the biggest change over the past 10 years has been technological advances, meaning that the barriers to entry to the recruitment industry has never been lower. As such, BMC try to stay ahead of the curve in every respect, but the most important thing to not lose sight of, is that we are, quite literally, a people business, and you can't automate your relationships. Due to the way we do business, on a consultative and strategic basis, we have a 98 percent client retention rate, but we're constantly looking for better ways to help our clients and candidates.

What are you currently working on?

The insurtech industry is seeing exponential growth and we have recently partnered with Insurtech UK to be their recruitment partner. We are now supporting various insurance and insurtech companies around the UK and this is only set to increase.

BMC are now members of Digital Union and Dynamo and our IT team have been recently inundated with some tremendous roles. We work with some of the North East's best tech organisations but our client list is constantly expanding. This May, we are also excited to be official sponsors of Newcastle Startup Week.

Our Finance team is phenomenal and in the North East, we have established ourselves as one of the most trusted consultancies in financial recruitment. BMC Recruitment Group are thrilled to work on a wide range of roles from the big 4 to newly qualified ACA positions. We also partner with several major clients to support the development of their internal finance departments.

Tell us about your team?

Our team is what makes us so successful and for a relatively small team, we have a really diverse background however we all have a shared passion for providing excellent service.

Whilst all have a different journey to how they arrived at BMC, all of them are committed and results driven and we have a great energy in the office. This energy stems from our core values of doing the right thing for our clients and candidates and we get a thrill from helping our clients get the right person for the job.

Being ISO accredited, we have a well-controlled process meaning that our clients and candidates know what they are getting, regardless of which team member they deal with. Our approach is built around pro-active headhunting techniques, working in partnership and building long-term relationships with our clients.

We have recently made two internal promotions and secured several key appointments that will enable us to assist our clients across further specialisms and geographies. Whilst our team is growing rapidly, it's vitally important that we don't lose this commitment to quality, and we're ensuring that everyone who joins is fully committed to the BMC way.

Who are your heroes inside and outside of business?

I work closely with The Princes Trust and I would like to champion all the young entrepreneurs who are currently building their own business with support from the charity. Anyone who works hard to advance their career and life deserves to be recognised, particularly on the back of a difficult start in life.

Outside of business, I would say that my mum drove me to be who I am today. She sadly had a serious accident about 25 years ago, that paralysed her from the chest down which left her as a wheelchair user. However, she persevered and bringing me up on her own never seemed like a struggle, even though she faced many challenges. To say she is an inspiration is an understatement, it gives me a lot of perspective when dealing with professional trials and tribulations.

How do you unwind outside of work?

I still enjoy playing sport, frequently but badly – particularly golf. I'm currently looking into doing the North Korean Marathon in 2020 with a bunch of friends. Hopefully we can do it without causing an international incident! A standard weekend would involve long country walks with my wife and dogs exploring the fantastic countryside and beaches we have here in the North East.