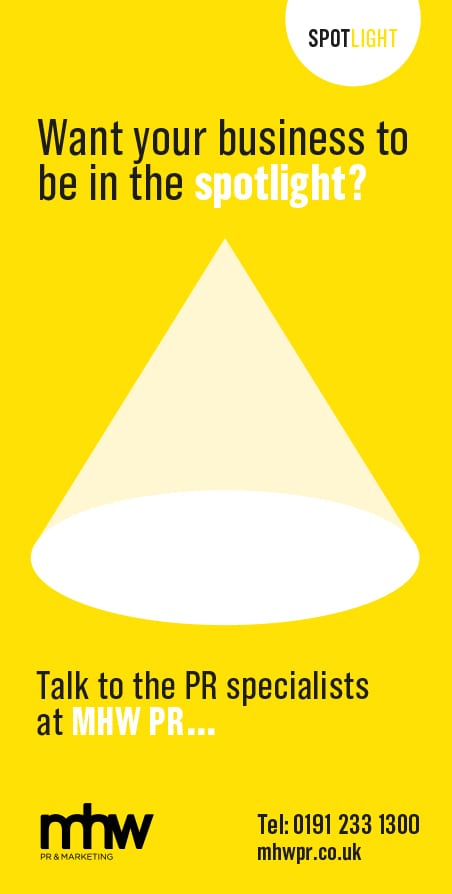 Longevity in business is something to be admired. In a new series of features, we are celebrating some of the most accomplished professionals from across the North East business community. Aimed at major players with 20+ years' experience in their respective sectors, we provide a fascinating insight into what makes them tick and what we can learn from them.
Did you always envisage a career in the industry?

I left school in 1985, began working for Brewin Dolphin (then Wise Speke) in 1988 and I've been with them ever since. I'm in my 30th year with the firm now. I don't think any child grows up with dreams of managing investment portfolios – the lure of space travel and racing cars seem to dominate childhood ambition – but it's certainly been a rewarding and interesting journey. You can't stick with anything for that length of time if you're not getting some satisfaction from it.

What is your favourite aspect of the job?

It's not all about numbers, it's about people, and that's almost certainly the best part of the job. Whether dealing with my existing clients, or out there meeting new people that I can help, it's all about interaction and getting to know people. It's not a 'one size fits all' approach at Brewin Dolphin. We take the time to get to know people really well, so that we give the best advice, and also put ourselves in a position where we can anticipate and react to life events. We become a trusted friend rather than just a service, and that's satisfying.

What has been your career defining moment?

There hasn't been one specific defining moment but realising early on how important it is to truly understand my clients' needs and goals has been integral to all that I have done in my career.

How do you measure success?

Success for me is about the strong relationships I build with my clients, with others in the business community, and the value that I add to these connections. If my current clients are happy with the job I do; others look to invest with Brewin Dolphin; or I know that people speak well of the firm having heard me represent them – that's when I know I'm doing something right.

What have been the biggest changes in the industry since you started?

It's almost unrecognisable from the 1980s. At times change has been slow and incremental, but things like the aftermath of the financial crisis of 2008 triggered a period of massive change, challenge and opportunity. There has been a massive raft of new regulation, rapid technological advancements, and still there's constant change to cope with political and economic uncertainty. Circumstances seem to change quicker these days, that's for sure. How much of that is the world and how much is me is debatable.

How has your skillset developed accordingly?

Part of it is due to the nature of the job. Things constantly change and there's a bit of 'adapt or perish' if you don't move with the times, keep your knowledge and skills current, and note future trends. We're a heavily regulated industry too, and we're frequently called upon to take mandatory (and optional) training throughout the year to make sure we fully understand new rules and policies. The speed at which technology has influenced the workplace and society as a whole is incredible, but there are always opportunities to learn and adapt.

Are you a risk taker by nature or more conservative?

Perhaps a more revealing question if asked of an entrepreneur, but for an Investment Manager I can give no other answer other than I take a balanced approach to risk to ensure the best possible outcome! I never shy away from an opportunity, but I suppose that I do (by nature) make sure that any risks I take are appropriate.

To what would you attribute your success?

Persistence and knowledge. Things are rarely straightforward, and so I've been mindful throughout my career to make sure I'm best placed to take advantage of opportunities, and be ready to tackle any challenges that arise. Wealth Management is not a field in which we get dozens of new customers (clients) every day, so there's an element of patience required, and the ability to just keep promoting the services that we provide and the value we add for our clients and know that in time people will come to us when they're ready.

What's your biggest weakness and how have you managed this?

I'm not a salesman, I manage investment portfolios, but I do have responsibility for bringing new clients to the firm. That's sometimes a challenge. The way I've overcome this is something I've alluded to earlier. This business is about money, but more than that it's about people, so I've invested a lot of time and effort into making sure I gain trust, and people respond well to that. I don't ever 'sell' as such, I just demonstrate that the services we offer are useful, and in some cases essential for people at certain stages in their lives. Once I can help people realise that – the rest comes easy.

How do you remain motivated?

That's not difficult at all. I'm responsible for a significant amount of other people's money on a day-to-day basis. I'm looking at numbers, graphs and spreadsheets but remind myself that it's people's lives, their security, their retirement, their family. It's quite a responsibility and when you remember that – and how much trust and accountability you have – that's motivation enough.

Would you prefer to be liked or respected?

If you look at the last two US Presidents Obama and Trump, it's clear that you can be both, or you can be neither. Being liked is to do with your attitude and relationships, being respected is to do with aptitude and results. I'd like to think I tick both boxes. You'd need to question my friends, family and colleagues to get an answer as to how well I actually do.

I'll retire when….

I'm ready to but, for now, that is many years away yet. I still enjoy the job immensely, and I don't see that changing any time soon.