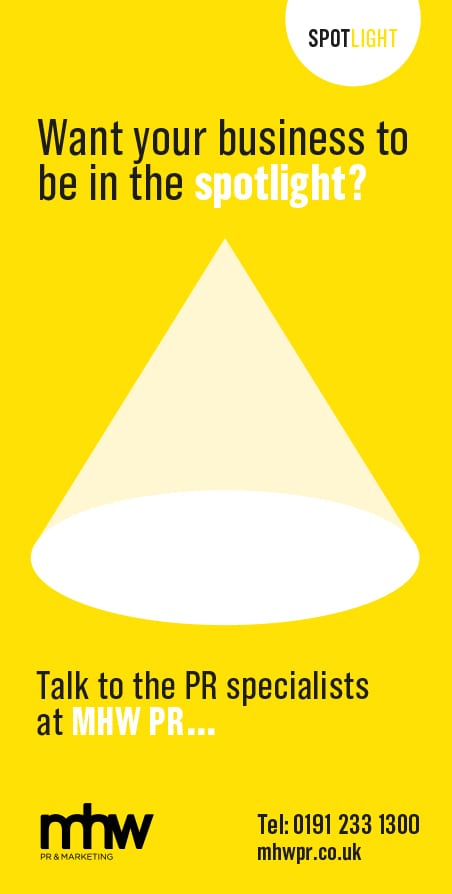 What was your background prior to joining Longbenton High School? I went to school in Ashington prior to taking a degree in Chemical Engineering at the University of London. After graduating I had spells in the maths departments of John Spence and St Thomas More School in North Shields before coming to Longbenton as Head of maths. I arrived here in 1998 and had spells as an Assistant Head, dealing with pastoral issues as Head of Upper School, then as Deputy Head with responsibilities around timetable, curriculum and the new school build before succeeding the longstanding Jim Cockburn as Head Teacher in 2015.
What have been the Schools major achievements during your time there? We have always played a significant part of the local area as Longbenton Community College but our successful image was undermined with teaching undertaken in tired buildings dating back to the 50s! Our recent £15m move into a purpose built school, on the original site, has taken Longbenton to a new level and generated a huge amount of personal and professional pride. We now have facilities to match anywhere in the region.
How were the Schools results in the recent Summer exams? We had plenty of happy faces! A level results were superb and all who went through the UCAS system got University places. Those who didn't apply through UCAS are all in further education or employment. All GCSE students are also now in education, training or employment and our own Sixth form intake was well above expectations. What are your plans for 2018 and beyond? More students will take advantage of our special offering. Our year 7 is the biggest in years with pupils having joined us from over 20 different primary schools. We place great emphasis and a lot of work on transition into High School and our goals and values are underpinned by a fantastic team of Governors.
Our recent £15m move into a purpose built school, on the original site, has taken Longbenton to a new level and generated a huge amount of personal and professional pride.
Mr Paul Quinn, Headteacher, Longbenton High School
How has the new build affected learning? At one stage we taught in 10 different buildings so a lot of learning time was lost. The fact we now have all facilities under one roof is fantastic.

Our specialist teaching rooms for subjects such as Science and Design and Technology which are state of the art, modern and a pleasure to work in. Co2 levels are monitored and the temperature regulated and consistent.
It is just a great environment to learn and work in. How much emphasis is placed on extra curricular activities? We always advise all students to take the numerous opportunities on offer. We had the Lord Lieutenant's Cadet for Northumberland last year as a pupil and another lad who learned to fly solo before even taking a driving lesson. There is a thriving Performing Arts and Music department, creative arts, photography and a great new Head of PE driving forward sport at the school. There is something for everyone in their spare time and through our extra-curricular offer.
Tell readers about your team? We benefit from a stable, loyal and hardworking staff with very little turnover in personnel from year to year. They care, are passionate about teaching and want to help students who come here.
What is the most important aspect of education? To ensure students are ready to play a full part in society with a strong moral code and the ability to make good decisions. What changes have you seen in education and what would you like to see going forward? The current Education Secretary has done a good job and taken a pragmatic approach as a huge amount of change is needed and more school funding made available to help children.
How do we arrange a visit? Simply call the school office on 0191 2189500 or for further information visit the website www.longbenton.org.uk