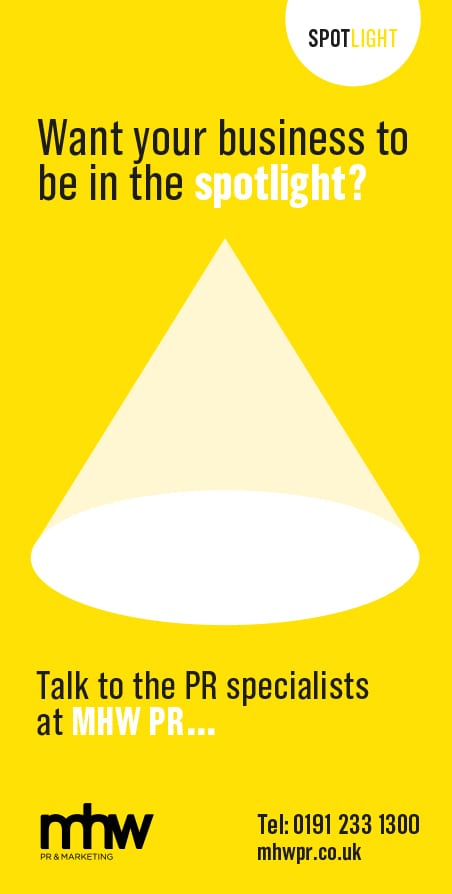 Northern Insight meets Mark MasonSales Director at technology solutions and support company ITPS
Did you grow up in the North East or did you decide to relocate here in later life?

I was born and raised in the mining town of Dudley, and come from generations of mining stock with a proud North East heritage. We are a close knit family and I had a very happy upbringing.

What do you think it means to be a businessperson in the North East of England?

I think we are lucky in that our business community here has a strong sense of responsibility to the region and is committed to its prosperity in terms of increasing employment prospects and making sure we have the right skills sets to take advantage of opportunities.

What is your favourite aspect of life in the North East?

There are too many factors to list here, but in essence I think it's the friendliness of the people, combined with a rich industrial and cultural heritage and an unrivalled natural environment that make this such a great region to live and work in.

Do you have a favourite hotspot for a business meeting?

Close House Golf Club is a popular venue for meeting clients, particularly if it includes enough time to get a bit of practice in on the course too. Business is not just about boardrooms, many a deal has been done in a relaxed and more informal setting where good relationships can be forged.

Where do you like to eat out in the region?

Spanish restaurant El Coto, Panis Italian and beachside restaurant The View at Tynemouth Longsands are firm favourites. The View has just extended its opening hours for the summer months, so I foresee many enjoyable evenings there stretching ahead, having a few beers in the evening sunshine.

Where do you like to unwind within the North East?

Coastal walks with my wife and children and our two dogs is a great way to unwind. I also like to spend time working on my golf handicap, and I'm a junior football coach so life is busy. I'm a bit of a history buff so we get full value from our National Trust membership, visiting Cragside, Allenbanks, Wallington and many of the region's other historic castles and sites.

Are the people really friendlier?

I think they are. I find Northerners more open and keen to get to know you, in general they're more approachable and easier to talk to than people who live further south.

What do you think is the best view in the North East?

That's a really tricky question, blessed as we are in this region. You would go a long way to find better sights than those of our spectacular Northumberland coastline, particularly the view from the 13th hole at Dunstanburgh Castle Golf Club. I spend a lot of time on the road so spotting the Angel of the North always lifts my spirits as I head back home.

Do you think living and working in the North East offers the same opportunities as elsewhere in the UK?

It depends on the role and the skillsets needed. While the digital age has helped to narrow the North-South divide, there is still a long way to go. I read a report recently that said for every 12 jobs created in the South, one is lost in the North and we need to continue to push for a fair slice of the economic cake so our region does not become left behind.

Have you had any experience of working elsewhere and how did it compare?

Early in my career I worked in Watford, and while I enjoyed my time there the pace was 100 miles an hour, with little time to appreciate life. It was very much a commuter society, in contrast to the North East where we enjoy a good quality of life and a healthy balance between work and leisure time. For me there is no comparison, life in the North East wins hands down every time.