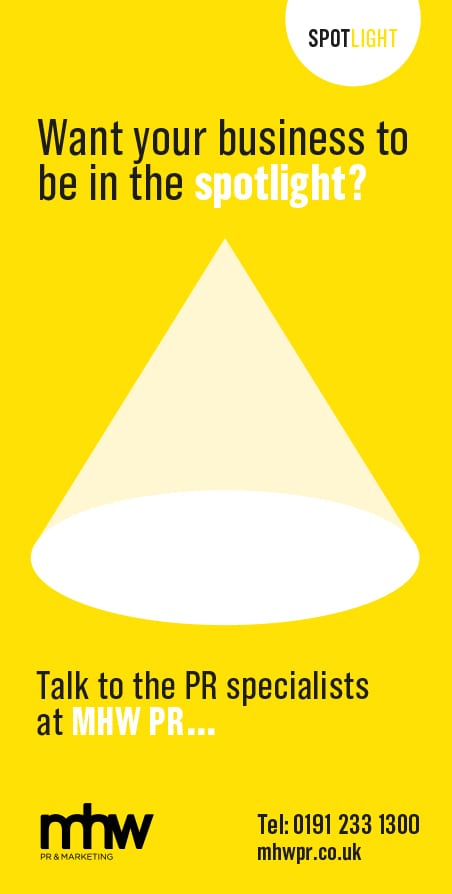 RACHEL WILKINSON, PR & Communications Manager, Park Eletrical Distributors
What were your career ambitions growing up?

I've always lived in the moment and I remember not really knowing what I wanted to do for a long time.I loved horses and so considered a career in the equine industry as a teenager. As I grew older my sociable personality and love for communication steered me towards studying Public Relations at university. From my first job as a communications executive to my role now, I love the diversity and it suits me down to the ground.

Tell us about your role at Park Electrical Distributors

I'm PR and communications manager at Park covering both internal and external communications. There's so much variation in the day to day work, from employee engagement to creating brochures for customers, case studies and websites. The list goes on. I also work very closely with two agencies, Bradley O'Mahoney Public

Relations and Social Co who assist with raising the profile of the company.

What services does the company provide?

Park is an electrical wholesaler with six branches covering the North East and we are the largest independent wholesaler in the region. Park also has specialist services in lighting design and building technologies. With leading lighting design engineers and a wealth of knowledge in the teams, no project is too big or small.

What's your proudest business achievement?

I've many moments of which I'm proud, one being travelling with my last company to Brussels with Health Ministers and our Northern Ireland client to showcase our technology and being interviewed for Good Morning Ireland! But, I'd definitely say my proudest business achievement is working in the business that my father has built over the past 30 years. It's a great feeling coming into work and having such a connection to it.

What challenges have you encountered?

I'd say as technology and industries have progressed, I've had to bring myself up to speed with skills and knowledge that is completely new to me and takes me out of my comfort zone. I like to think I am constantly developing as a person and keeping up with the ever changing times to ensure Park is at the forefront of the industry in everything we do. This is something I know will be a continuous journey throughout my career and can often be very challenging.

How has the industry changed since you arrived at the company?

As much as the industry develops, whether it be new technology in lighting, online websites, new faces etc, I like how the electrical industry holds onto its mainstream history. We have customers spanning over 25 years and I think that says something both about the industry and our business!

Who are your heroes in and out of business?

I don't necessarily have heroes as such, I think everyone is amazing with their own unique stories. However, my father is my ultimate hero, in and outside of business. From building such a successful business to looking after our lovely family, he's someone I always have and always will look up to.

Is there a mantra you always aspire to do business by?

I am generally a person who likes to take risks, but in business I always think and re-think before making a decision and assess the different outcomes my decisions can make. I also always listen and understand people and their reasons and treat people how I would like to be treated.

Which fictional character do you most relate to?

I can relate to Moana, I'm always looking for adventures, love travelling and experiencing new things and the film is just great.

How do you like to unwind?

I love going to the gym, socialising with my friends and family and, of course, plenty of holidays. I love the sun, but I'm also excited for the colder months.

There is something great about wrapping up and getting cosy in the winter!