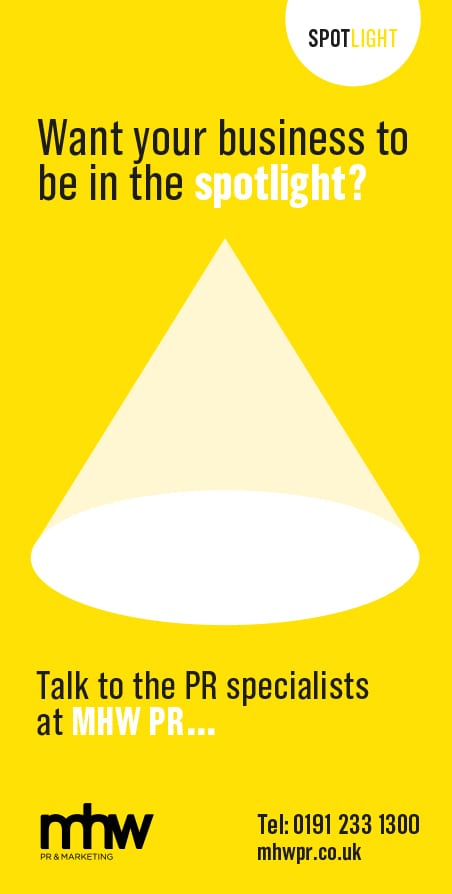 Tell me a bit about your background?

My first job after graduating was at Whessoe Engineering, where they provided the opportunity to work with some very smart people and meet the customers and engineers working at the sharp end of the business.

I was never a great morning person, so getting up at 6am to drive from Newcastle to Darlington, in the snow, in a 1973 VW Beetle, taught me a lot about how to get up and get motivated. IT can be quite abstract at times, in terms of your final product, so working in a company that made physical things, in this case parts for nuclear reactors and huge pressure vessels, was really interesting.

I spent a year there before moving to the Prescription Pricing Authority (PPA), a specialist health authority within the NHS that processes huge amounts of data to price, pay and analyse the entire drugs bill for the UK.

After eight years a friend convinced me to take a year out to go travelling. A sabbatical wasn't an option so I had to just leap and leave my secure and well paid job. It was amazing how persuasive stories of huge mountains and beautiful oceans can be!

When I travelled through places like California and New Zealand I supported myself by taking different jobs, including working on a building site, but at the same time I was hit by how many people were starting or running their own businesses from tech firms, construction business to snowboard companies. It certainly gave me the idea that you could really do anything if you want to.

When I returned to the UK, I went back to PPA to deal with my credit card bills and figure out what to do next. As often happens, good fortune arose when I spotted a job advert on my boss's desk. The company was Strategic System Solutions, a firm that builds software systems for investment banks; and they were working on some cutting-edge technology for companies in the London, on Wall Street and in Tokyo.

I saw this as a great opportunity, so in 1997 when they offered me a job I accepted it. The firm grew to 800 people and had offices all over the world. It was in this firm that I was allowed to flex my entrepreneurial muscles, as I was able to create a start-up within a start-up.

Fast-forward to 2010 when Strategic Software Solutions was bought out by Capgemini and, although I became a member of the global senior management team, it was clear that being part of a huge global corporate wasn't quite for me.

Instead I founded Opencast, which has its roots in a chance meeting with a fellow parent from my children's school, Charlie Hoult. As the children caused chaos in the Northumberland countryside, we chatted about starting a tech company. Following a 27 mile charity hike, eight hours of conversation and a few visits to countryside pubs, we started the business partnership that became our company.

What was your first business premises?

Our first business premises were at Hoults Yard in Newcastle, as is our current premises. Though I started out in a shared office space, now we have a dedicated space.

How has the company grown?

Much like when I started my own initiative at Strategic Software Solutions, it started with just me sat at a desk. I hired four former colleagues from Capgemini, I knew they had the skills I needed, even if the work wasn't there to employ them, so Charlie and I took turns to pay their wages each month, until the business was in a position to do so.

Initially we were unlucky in bringing in clients, but we saw an opportunity in the Government changing its policy on small software providers. In the past, large organisations like the NHS brought in consultants and outsourced projects to huge providers like Accenture and Capgemini, a start-up like us wouldn't have had a look in. My knowledge of the public sector and experience building systems for investment banks meant we weren't the typical start up, we had credibility, and we were able to use this to start working with Government organisations.

We're now in the gap between micro-enterprises and the big four, which is a rare position to be in. This is a result of hard work and having good people, of whom there are now 65.

Did the recession have an impact on your approach to business?

Working with investment banks at the time, I saw first-hand the result of the financial crash. Developers lost clients, some went down with their clients and some survived, but as a sector, the software industry learned to be more resourceful. Personally I wanted to ensure my new business didn't have too much exposure to one sector like banking for example. In Opencast we have clients across many sectors from banking, government, insurance, entertainment, gaming and renewable energy.

How has the market changed since you started the company?

Enterprise IT is a competitive market, especially in terms of skills. The UK is reaching 'full employment' and there are now political factors that might limit our access to bright people from overseas. It used to be easy to recruit the people you needed; now there are fewer available, both in bigger companies and SMEs.

What would you say is your unique selling point?

It's a bit of a cliché, but we're not like other consultancies. Software consultants have a reputation for going into an organisation, telling people what to do but not really listening. We have a large number of very experienced tech staff, and we're very keen to ensure we hire specialists to give our customers the best support. Our people are known for working in partnership with the organisations we're helping, they get out into the office and talk to people, which helps them get to the root of the problems they're working on. This might seem simple, but it is unique.

I'm a big believer in the theory of weak ties, I have a large network of people, as does my business partner Charlie, however they are different networks, which put us in a unique and advantageous position. I often connect people I know when it could be advantageous for them, regardless of what is in it for me.

How do you keep the team motivated?

We have an interesting variety of work. Our team isn't just working for one client or in one sector, we could be working on things for companies in entertainment, renewable energy, insurance, banking, and the public sector.

Are you involved in mentoring?

I haven't really had a formal mentor. My dad was a senior electrical engineer with Northern Electric, it was him that sparked my interest in computing. I've also had a lot of great advice from a former customer in Deutsche Bank. In terms of mentoring other people, I've always been happy to lend my advice to other people when needed.

Any future plans you'd care to tell us about?

In short, keep growing. I'd like to see us grow to have hundreds of people in the company. I'd also like to see us recruit more graduates, to date we have mostly hired experienced people. It would also be interesting to see if opening offices in other locations would increase our access to talented people.