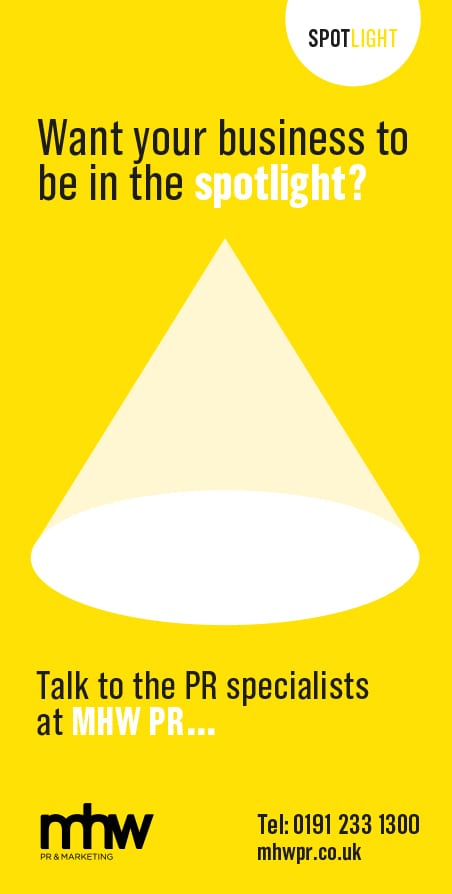 Did you grow up in the North East or did you decide to relocate here in later life?

I was born in the North East and I went to University in Manchester. After broadening my horizons, I soon realised that the only place I wanted to settle down was 'back home'.

What do you think it means to be a businessperson in the North East of England?

Our salaries can't compete with the South East, but our quality of life wins every time.
Stuart Miller
It's great, though we have our challenges. I think we are a resourceful region and can quickly adapt to changing conditions in the economy. We are also very loyal and like to develop long term working relationships with customers and suppliers. I would like to see the government deliver on the Northern Powerhouse agenda by uplifting investment in infrastructure projects as we are far behind many other regions.

What is your favourite aspect of life in the North East?

Professionally, I particularly enjoy seeing the quality of civil engineering and construction projects our regional companies are delivering. Personally, I enjoy spending time with my family at the beach or playing golf with my kids at one of the great local courses.

Do you have a favourite hotspot for a business meeting?

In Teesside I find myself either at Wynyard Rooms or Wynyard Hall. If I am further North It would be at Blakes on Grey Street. I don't tend to indulge in many business lunches these days.

Where do you like to eat out in the region?

At Romano's in Cleadon for special occasions. It offers fine, contemporary Italian and Mediterranean cuisine.

Where do you like to unwind within the North East?

My leisure time is dominated by sport. I love to play football and golf. My local golf club is Boldon, though I also really enjoy playing at Slaley Hall, as well as Matfen Hall and Close House. Recently I have spent more time mountain biking with my son at Hamsterley Forest or Chopwell Woods.

Are the people in the North East friendlier?

I'd say they are! The best people to ask are those who don't live in the region, and it's usually the first observation they make.

What do you think is the best view in the North East?

Take your pick, we're spoiled for choice. I love the view from our coastline, most of the time it would be from Whitburn or South Shields beaches for me. Additionally, any fairway when I've hit one down the middle tends to look good, though that rarely happens!

Do you think living and working in the North East offers the same opportunities as elsewhere in the UK?

Our economy is smaller than some other regions and there are some limitations, but we do have many brilliantly innovative people and companies. We have many thriving industries including digital and automotive and of course the construction industry continually delivers excellence and high quality craftmanship. Our salaries can't compete with the South East, but our quality of life wins every time.

Have you had any experience of working elsewhere and how did it compare?

After graduating in Manchester, I lived and worked in the North West for five years before returning to the region. I enjoyed the North West but there is something special about living and working here.