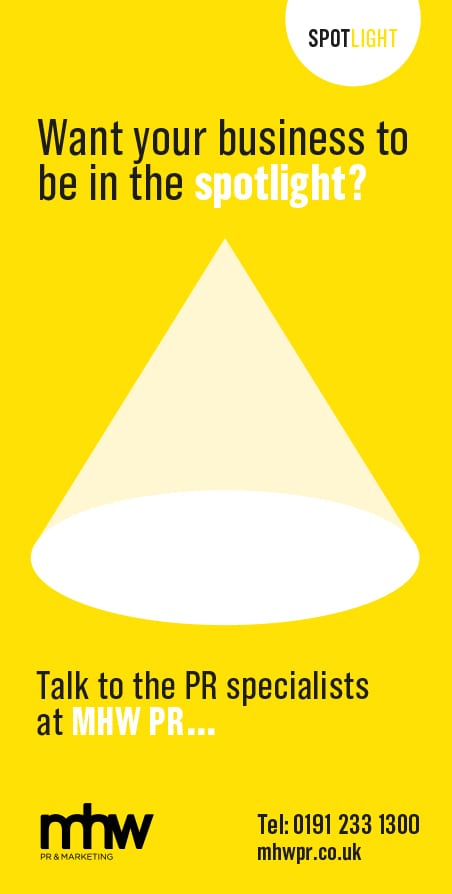 Tell me about your background in business

I left home at 17, with no real qualifications and did a number of jobs, mostly working in factories. It was three years later when I set up my first business in the food manufacturing industry, with support from The Prince's Trust.

I have had my fair share of ups and downs, and it is the low points that have allowed me to take stock, learn from my mistakes and make positive progress. It was prior to setting up my own business that I experienced my lowest point; I really didn't have much money – eating cold spaghetti and raw onions! I thought to myself, there is nothing lower than this!

From there, I took on a number of sales and logistics positions, which were great learning experiences that stay with me to this day, leading to the creation of Andrew James.

How was Andrew James formed?

It was in 2005 at a dinner party with my cousin, James Buckle, at his home, which was the inspiration behind our business venture. We cooked our own meals using a raclette grill from Germany, which fascinated me, and was very much the topic of conversation on the night. The grills were popular in Europe, but virtually impossible to source in the UK, and that was our "Eureka" moment!

We spoke to (blagged it!) a supplier in China and ordered 3,000 raclette grills, and that was the moment Andrew James was born.

In your own words, describe what it is that Andrew James does?

Andrew James is a fast-growing e-commerce business that specialises in and sells a range of useful and pioneering products for the home, and much more. While our focus has always been on the promotion and development of our product range, our recent move into our own Distribution Centre has enabled us to begin offering storage and distribution services to other businesses too.

Tell me about your Andrew James journey

It was a bit of a struggle initially with 3,000 grills littered all over the place -literally everywhere around the house, from the loft to the garage and everywhere in between! We funded the order on credit cards, and immediately splashed out £6,000 on magazine advertising, which didn't really work out as expected.

It was when we shifted our focus to trade shows, particularly agricultural and food ones, when our investment began to pay off. We went to the customer, rather than waiting for them to come to us!

At the time more people were choosing to shop at farm shops, as opposed to supermarkets, and our niche raclette grills were proving to be very popular. Surprisingly, it was during the recession when business really started booming. With money tighter, people were starting to think more about their purchases and buying more efficient and smart products.

We worked out of a small unit in Ferryhill for two years and, as turnover began to grow rapidly, we had no choice but to expand into larger premises – a 10,000 sq.ft facility in Bowburn, before moving to an even larger, 80,000 sq.ft premises in the village.

When the 'Black Friday' phenomenon hit the UK, business really took off as we received more than 40,000 orders, which was absolutely fantastic, but proved to be an equally testing period. Our infrastructure at the time couldn't handle the demand and volume, and the company didn't properly recover until April! We actually had to cut our entire marketing spend and strategy to avoid further interest and orders, as well as put on hold some of our exporting activity.

It was around this time we knew we needed to invest heavily in the future of the company, to be able to confidently meet demand and gear up for continued growth. In 2016, we invested £10m in a state-of-the-art, 125,000 sq.ft distribution centre in Seaham.

The first 10 years of the company were spent solidifying the business model and getting the right systems in place, and now I am in a position where I want to extend the Andrew James brand. We now support businesses by offering supply chain management to firms and helping them to grow from B2B to B2C as well. With cutting edge technology throughout, this centre really is "one of a kind" in the North East, and we have had interest from across the world looking to take advantage of what it can offer.

I am passionate about aiding North East companies, so our Head Office and Distribution Centre, with high-end executive facilities, is now a hub for businesses from across the region. I love the North East and want to do my bit in helping to champion it as a legitimate place for doing business.

Future challenges, not only for Andrew James, will be the implications of Brexit. It hit us hard – at one point we were losing £120,000 a month, in the aftermath of the referendum result. But, as with any change, we realised we needed to negotiate more effectively with our suppliers, as a result of the fluctuations of the currency exchange. It has actually made us stronger and we are overcoming the hurdles, so in the short-term we were hurt, but we will benefit in the long run because of the changes we have implemented and the streamlining we have done. Only time will tell, though, on the true impact of Brexit.

What is your proudest moment with Andrew James?

We have enjoyed a number of proud moments, such as winning prestigious awards and being recognised for our strong growth in the Sunday Times Virgin Fast Track table – being recognised for Effective Use of Capital by Sir Richard Branson (which was specifically down to the investment in our Distribution Centre) was an incredible moment for us.

Being named North East Business of the Year in 2015 was a massive moment, as it really marked us out as one of the strongest businesses in the region. But what makes me feel the most pride, is the fact that our first employee still remains with the company. Barry Robertson has been with me and the company throughout its 13plus year journey, and he remains an integral part of the business. That for me is greater than any award win.

Are there any big mistakes you have made while in business?

During our periods of strong growth, I wish I had put systems in place earlier that would have managed it more efficiently. But, with these things, you can't foresee the level of growth that we achieved, which, in many respects was a double-edged sword.

We have now put a lot of money into taking on more staff and training them, while also investing in our compliance systems, to prepare for the future growth of the company.

What is Andrew James' USP?

Our values. We are a down to earth, familyowned company, built on delivering excellent customer service. It's a bit cliché, but I know what it is like to have nothing, without a proper education. I've worked hard to get where I am and I take nothing for granted, which runs throughout Andrew James and our three corporate values;

1. 1.Respect

2. Honesty

3. Commitment

These are the three values that we follow when dealing with all customers and suppliers, and are at the core of our business model.

What are the future plans of the business?

To develop and grow the Andrew James brand further and globally. We are hoping to break into the US market and grow our presence in Europe too, which will be vital post-Brexit. I am also committed to helping firms go from B2B to B2C, so growing the advisory element of the business is a huge ambition of mine.

Our new Distribution Centre will transform our business and really transform the business landscape of the North East. There isn't another facility like this between Leeds and Edinburgh, so for businesses looking to expand in the North of England, the facilities and opportunities we offer really are second to none. It is a £10m operation, and fully compliant with Amazon and DPD distribution requirements, so we know it is as good as it gets, and we want to allow other businesses really take advantage of it, and help them be as ambitious as we are.
Andrew Tomlinson is a member of the Entrepreneurs' Forum, a group of like-minded people who come together at inspirational events to share best practice, create valuable connections and help each other to grow their businesses. For more information, visit
www.entrepreneursforum.net