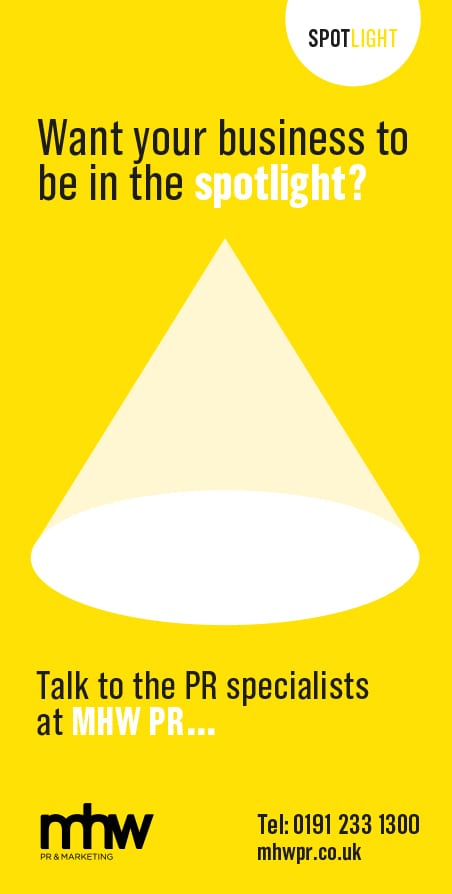 What were your career ambitions growing up?

As part of my GCSE's the class was given a project to survey the village where I grew up, shops, houses, vehicles, employment, who lived/worked in the area. After a week my project was complete (it was a full term's project) I'd mapped the conservation area, listed buildings, found out interesting facts about the area, really immersed myself into the sociodemographic of the area, I loved it and obviously got top marks! So initially I thought my calling was as a Geography Teacher, inspired by Mrs Dennison who gave me such a great project and feedback then I realised through studying A-levels (Sociology, Geography and Classical Studies) and analysing the changes the area I lived had gone through in the 90's (an ex-mining settlement) that my passion was to try and make a difference to people/places and there began a passion for town planning. I didn't know what town planning was initially, my then boyfriend (now husband) thought it was about choosing whether to have red or yellow bricks on a building, however after completing my studies and working in the industry it's a fascinating profession which I'm very passionate about.

Can you briefly outline your career path for the readers?

My first proper' planning role was at Hartlepool Borough Council initially part time to allow me flexibility with my then 9 month old son, however I soon realised that my passion for town planning needed to progress and within a matter of 9 years went from Planning Officer to Head of Planning, quite an achievement but my love for Hartlepool and my profession inspired me. At Hartlepool I led the teams responsible for all planning functions including the determination of all planning applications and the formation of planning policy for the Borough, including conservation and archaeology sections.

In 2014 I knew I needed a change in direction and was offered the role at Countrywide who are the UK's largest property services group as Regional Land Director (North) where I was responsible for growing the Countrywide Land team stretching from Milton Keynes north which included Scotland the team was responsible for the identification and acquisition of immediate and long term land opportunities predominantly for residential development. In early 2016 after a restructure I was given the role as UK Planning & Land Director at Countrywide, covering everywhere outside of London which allowed me to get back into a more 'pure planning' role which ignited my desire to start my own business which launched in July 2016.

Can you describe a typical day in the life of Chris Pipe?

I probably shouldn't admit this but I'm not a morning person, so a cup of tea in bed helps while I check social media and catch up on any business news, then up and about I try not to start work until after my daughter's school run. After the school run which I amalgamate with a dog walk for Fozzie & Bear (my Bedoodles named after my favourite Muppet) I head to my home office to check emails and start the business day, I have 'to-do' lists relating to appraising sites, writing planning documents and making calls and I try to work my way through these, however as with everything a new opportunity can arise which means I've got to be flexible in terms of visiting sites or meeting clients. I work on an evening until I need to which can vary depending on the needs of the business and clients, however I'm generally a chauffeur in the evening for my children taking them to whatever activity they have on: golf, football, gymnastics, horse riding, cheerleading etc. At the end of the day once the children are in bed I do enjoy relaxing on my sofa with my husband, dogs and a glass of red wine.

What inspired you to form your own business?

There were two main reasons I started Planning House, personal satisfaction and choice. My focus has always been providing a great professional service, I'm also a bit of a control freak so controlling my own work stream appealed, I get personal satisfaction by knowing a projects needs and ensuring the best route has been taken for a particular client, ideally with the ultimate aim of achieving their aspirations. Also previously my working hours and travel did impact on my time with my family adding all this together it was an easy decision to make.

My professional expertise hasn't changed, nor has my drive to ensure clients receive the best planning advice it's just I'm now working for myself and can make business decisions based on my circumstances rather than based on KPIs or income forecasts.

Can you tell us what you're currently working on?

One of the perks about planning is each project is different, I generally focus on projects in the North East/Yorkshire areas, but I've provided advice and guidance further afield generally on the recommendation of people in my contact base. I'm currently working on various projects including a planning appeal hearing to change the use of a vacant public house into a house, tourist accommodation in the countryside, a few large self-build/house builder sites and a few individual self-build plots so very much a mixed bag. I thrive on knowing each day can be different.

Summarise your greatest business achievements to date?

Whilst I've been fortunate to have some great achievements in my career I believe that starting my own business is by far my greatest achievement to date, I do however believe my greatest business achievement is yet to come. I love a challenge and strive for success so whilst the business has had a good start I'm excited to see what I'll achieved next year, then in 5 years and so on.

Whats the best piece of business advice you've been given?

It's not really business advice but it's something I believe has been invaluable to me in my career: 'Town Planning is a game, an important game but still a game' which was from my former manager Richard Teece, who mentored me at Hartlepool. I took things too seriously and was very regimented in my planning views in my initial career and any decision which went against my recommendation I took personally and was very critical of myself. I soon realised town planning is bigger than just looking at policies and regulations, at the end of the day it's about people and places, once I embraced that I became a better town planner which has led to an amazing career so far.

What motivates you?

Success, I'm a very driven person and ultimately I use my professional expertise to ensure my clients aspirations are realised, my service is tailored to a client's needs to ensure the right approach is taken in promoting their best case I'm very honest with clients that sometimes their case may not be successful as town planning can be complex or grey but if it wasn't there would be no need for Planning Consultants!

Who are your inspirations both in and out of business?

Outside of business it's got to be my Dad, his support allowed me to fulfil my career goals, his advice helped shape my career with his philosophy of 'What's the worst that could happen' which is similar to my work mantra 'Shy bairns get nee broth', life's too short to wonder what if!

In business in general I admire the way Richard Branson sees the positives in every learning opportunity, failure is learning, this helped me in terms of setting up Planning House at the end of day what's the worst that could happen (as my Dad would say)  there'll be bumps along the road which I'll learn from but if I continue to provide an honest and pragmatic service I believe Planning House will thrive.

However in the planning world there are two people I owe a lot to, who inspired me in my early career – Richard Teece, who is not only the best boss I have ever worked for but also a kind and decent man who mentored a lot of planners through his career and Stuart Green who was the Assistant Director at Hartlepool for many years, an avid Sunderland supporter and a true gentleman who sadly passed away in 2016. Both Richard and Stuart dedicated their professional careers to Hartlepool and shaped me into the planner I am today and for this I am truly grateful.

How do you like to relax?

I'll try not to sound like I have problem, however red wine generally plays a part in my relaxation with family and friends. In general I love to read (when I have time), going to the cinema and most importantly spending time with my children and husband. I have a passion for horse riding which I restarted in 2015 with my daughter who is now 11.

Whats your favourite book and why?

I love reading, everyday books would consist of any by James Patterson or Dan Brown, however my favourite book is The Iliad by Homer. I fell in love with Greek literature when studying Classical Studies at Durham Sixth Form, the architecture and politics of the ancient civilisation captured me and that's one of the reasons I choose to study Town Planning.

How would you like to be remembered?

As someone who was passionate and accomplished, whose life was filled with success both personally and professionally but overall just as a decent person (who liked red wine!).