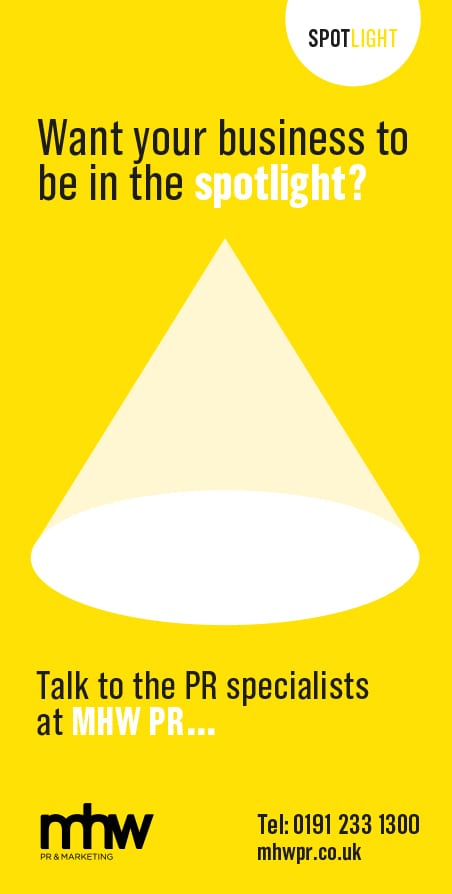 Travel Bureau
How did you get into travel?

During my time at university I did some work as a holiday rep for a tour operator. When I graduated, I decided that I wanted to work in business travel although I wasn't really sure why, as I had no experience, I just liked the idea of the corporate side of it.

My original plan was to return to the North East to work; and I contacted a number of corporate travel companies with little success. I had friends in Manchester, so I moved there, working first for a tour operator specialising in the Greek Islands, moving later into my preferred sector of business travel. I was ambitious and eager to learn but the pace wasn't fast enough and an opportunity with Singapore Airlines presented itself.

In 1990 I returned to North East for personal reasons and came to Travel Bureau as assistant manager in the corporate travel department.

What was your first business premises?

The business was founded in 1961 by Rose & John Scott, in December this year we will be 55. It was first located at 61 High Street, Gosforth. It was originally a record shop, Rose acquired a room at the back of the shop, slowly the record shop declined and they took over. In 1970 they moved to 69 High Street, which is where we are now. It's the site of the first ever Greggs store.

This is a sizeable building, with three floors, when they first took it over they leased the other floors out. During the 70s, 80s & 90s the business became one of the largest independent travel companies in the North East, they were servicing corporate clients like P&G, Swan Hunter and the DSS.

How has the company grown?

In 1988 John Scott Junior took over the business alongside colleague Jeff Bell and continued its growth. When John and Jeff were ready to retire and leave the business they asked four of us if we were interested in doing a management buyout. This was around 2006 and the company was performing at its peak.

We deliberated for quite some time but, in the end, two of the original four, along with current co-owner Jeanne Lally, who had worked for the business in the 1990s, proceeded. Jeanne had recently relocated back to the North East and, after a chance meeting in M&S one day, I was delighted when she agreed to join us. So in February 2008 Jeanne, Graham and I took over the business. Graham retired a couple of years ago leaving Jeanne and I as 50/50 shareholders.

How did the recession affect your business approach?

When we took over the business in 2008 we were full of excitement, and then later that year the recession hit. It was a bit of a double whammy for Travel Bureau, as Northern Rock was a corporate client, and their employees and board members booked their personal holidays through us, which had a significant impact on the business.

We took a good look at where we were and developed a strategy to invest our way out of the recession. We wanted to come out stronger, with a contemporary business that was fit for purpose, to service the 21st Century traveller. We had a clear vision, but we didn't realise how long the recession was going to last.

On the corporate side, much of our volume was derived from the public sector, which suffered in the recession. We made a strategic decision to steer towards the private sector, so when contracts came up for renewal we wouldn't tender for them, concentrating on commercial clients.

How has your market changed?

The internet and the rise of the low cost carriers turned the industry on its head. The legacy airlines were forced to review their business models, strategy and fare structures. Previously, lower fares required a Saturday night which was only beneficial to the leisure traveller, now fares with a two or three night minimum stay resulted in savings for the business community, great from a client's perspective.

Simultaneously, the airlines started to reduce (and then eradicate) the commission paid to travel companies. This had been their sole means of income and led to the introduction of transaction fees. Clients now had the option, they could book direct, online and save money on transaction fees by bypassing the agent.

In the corporate world, duty of care became the buzz' word. We found that companies didn't know where their people were, and employees were booking here, there and everywhere. There was little to no control over costs. Business travel agents became travel management companies, actively managing travel programmes in line with company objectives rather than just taking orders and making bookings. Then came self-booking tools, where clients could book their own travel in a controlled environment, with the support and back-up of a professional travel company, leaving the travel consultant to book the more complicated itineraries.