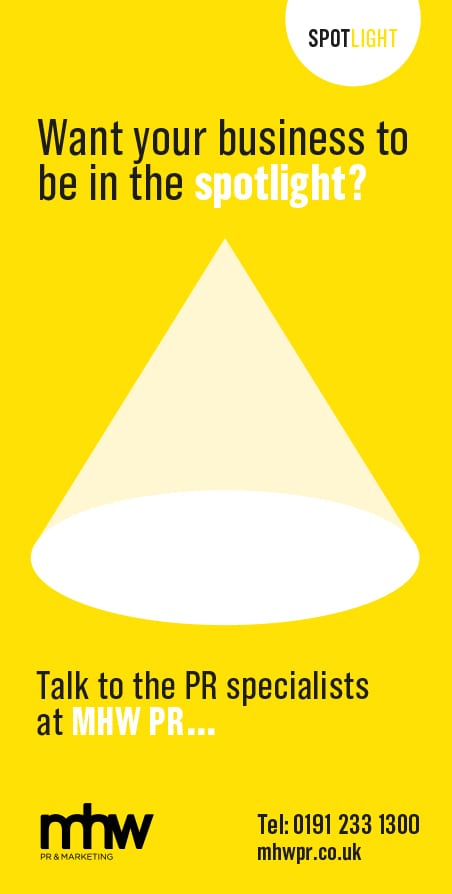 ROB HUGHES
Did you always envisage a career in the property/construction industry? No, I've moved sector a number of times in my career from Aerospace/Defence to Financial Services and then into Software so although this move is new for me, changing industry and the challenges that go along with it is something I'm familiar with. I think it's key to inject fresh ideas into any industry and bringing in people from other industries is a great way of expediting this. The three people we've hired since the company was acquired in 2015 are all from outside the brick industry.

Tell me about your current role? I'm the Managing Director and a shareholder of McGoverns Bricks the oldest brick factor in the North East. We've been providing bricks to the housebuilding and construction industry since 1949 and currently sell around 8 million bricks a year. The business is based in Felling, Gateshead and we have a team of 11 people involved in sales, financial and operational roles.

What services do you provide? We are a brick factor so as per our strapline 'We Get Bricks'. The excellent sales team we employ have decades of brick matching experience and with around 10,000 bricks in use across the UK, most of which are no-longer in production, our service revolves around getting the right brick for the job. This can be for anything from five or six bricks for Mr & Mrs Smith to patch up their garden wall right up to two million bricks on a new build housing project that will build over three years.
What's your fondest career memory to date? I've really enjoyed leading the turnaround of the business and getting hands-on with everything from the website, brand and IT systems to revitalising the office space and reception area. We've also been focusing heavily on business development so getting out and acquiring new customers has been great and our first full year results are up 25% since acquiring the business.
What challenges have you encountered? The brick industry is not the most progressive and managing the pace of change has sometimes been challenging. As much as there was a need to change the way we were working as a business, it needed to be a balanced approach and managed in line with the existing ways of operating.
Tell me about your team? I've got an excellent team who all have 10+ years with the company and therefore a wealth of experience doing what they do. Steve is our Operations Manager and runs the service counter, yard and transport operations consisting of George our foreman and Davey our wagon driver. Joanne, Maureen and Audrey (who have almost 80 years of service with McGoverns between them!) run the office and our sales guys are Grant, Paul and Neil who can identify any brick in the UK…often from the smallest brick fragment or grainy photo.

Established in 1949, McGovern is a company with a rich heritage.
Is there a certain pressure that comes with this? Yes there is and through the modernisation of the business there was a big emphasis on preserving the heritage and service-led ethos of the business, especially when changing things like the brand. We have done what we do best for almost 70 years and I'd like to think that the business will still be here and thriving 70 years from now.

What does the future hold for yourself and the company? We've laid the foundations for growth by modernising the business and hiring new people and the first full year's results have been encouraging. We now need to build on this success and continue the growth trajectory, remaining focused in order to reap the rewards of the hard work that has gone in to date. The timescales involved with large scale construction projects mean that sales efforts now may take two years to generate revenue.

When not working, how do you like to relax? I've got three young children so they keep me busy and I enjoy spending time with them playing in the garden or on the beach. I'm not originally from the North East so having an amazing coastline on the doorstep is still a novelty! I also like to run, ride and swim to keep fit and do the odd Triathlon when I get time.