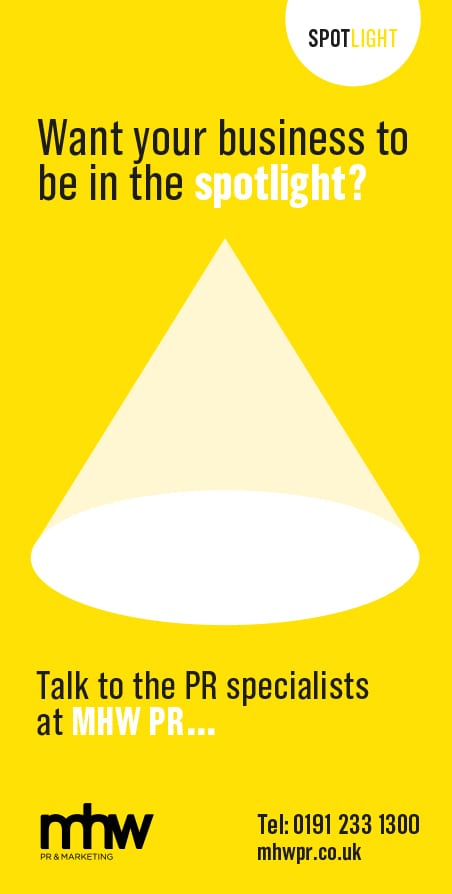 Chief Executive, North East BIC
Tell me a bit about your background andhow the BIC was established?

You could say that I have taken a fairly traditional career path. A local North East boy, whose father started his own restaurant business in his 50s, I graduated from Newcastle University in 1987 with a degree in accountancy. Securing a position with KPMG, I spent the next six years gaining a good grounding across a range of sectors and projects in corporate finance, restructuring, audit and tax.

In 1992, I joined Sunderland City Training and Enterprise Council (TEC) as an Interim Finance Director. The TEC was one of 70 national government funded schemes responsible for the delivery of the new apprenticeship and skills programmes as well as some fledgling enterprise programmes.

The North East Business and Innovation Centre (BIC) Ltd was established in 1994 and following the demise of the TEC in 2001, as Chief Executive I oversaw the birth of a new business, a not-for-profit organisation that was tasked with driving entrepreneurial and regeneration activities from the former Austin and Pickersgill shipyard site in Sunderland. With the departure of the regions heavy industries, we needed new entrepreneurs with fresh ideas to kick start our regional economy.

Starting with one small building, we began to create a new business guided by a proven European model the Business and Innovation Centre (BIC) accredited framework. The mission of all BICs is to accelerate innovation and entrepreneurship through the delivery of a comprehensive range of professional support alongside the provision of high quality business premises.

At the outset in 1994, we offered 22 small incubator units for rent and now in 2017, at the BIC HQ in Sunderland we occupy a 14 acre site, and are home to 140 companies who have a collective workforce of over 1000 employees.

In the last 18 months we have expanded, and the BIC model is now established in 2 new business centres, Business Central Darlington and the Hub, in Washington.

What is the company's USP?

It is the unique mix of business support and accommodation for businesses at every stage of their evolution that makes the BIC more than just business space.

And as a not-for-profit organisation any surplus is reinvested in improving our facilities and expanding the provision of services not just for our tenants but to aspiring entrepreneurs and businesses across the North East.

Our business start-up team have helped over 4,000 individuals set up in business; the SME innovation programme is stimulating established businesses to develop new products and services and our programme of events provides ample opportunity for entrepreneurs to learn new skills and get advice on many different topics from raising cash to social media. Networking events at all our centres can inspire, inform and help connect you with other businesses.

However, like every other small business we cannot be complacent and continually need to review our services to ensure that they meet our customers changing needs.

How is your motivation compared towhen you first started?

Like many businesses, we have battled through a number of economic downturns over the last 23 years and there have certainly been times when my motivation and spirit have been challenged.

But I have been very fortunate in having a great team of colleagues and trusted partners around me and together we have established a sustainable organisation built on a strong foundation. Protecting and enhancing what has been achieved is a powerful motivator as are the success stories that I hear from customers of how they overcame challenges, raised cash for new ventures, and won new contracts. And from individuals who transformed their lives by starting new businesses after redundancy or other life changing events.

The future?

Looking ahead, I am optimistic that we will continue to adapt to an ever changing economic climate. Working closely with our local, regional, private and public sector partners, we are exploring ways to expand the portfolio of relevant business support services, helping businesses with organisational change, ambitious growth strategies and cyber security.

Plans are currently underway to introduce a new programme of events and collaborations that will not only offer information, insight and opportunities to our business community, but will also broaden our support to those companies wanting to internationalise or that seek a soft landing' in the North East. So watch this space!