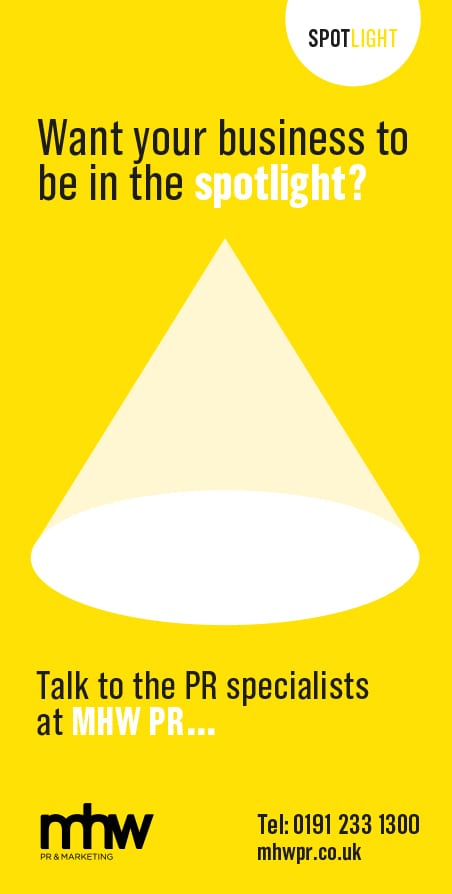 , committed to an exceptional experienceMark Ions believes in taking a very different approach to recruitment and HR services. As his award-winning business Exclusive Ltd celebrates a UK-wide client base and nine successful years in business, he tells us what makes it unique.
HOW DID YOU START UP EXCLUSIVE?

After nearly ten years working in recruitment my values had shifted and no longer aligned with working for big recruitment agencies, where filling seats and hitting short term targets counted for more than people. I knew I could give a better, more personal service.

Since I set up Exclusive Recruitment and HR consultancy in 2007 we've grown into a business with offices in Leeds and Scotland, a client base made up of leading businesses and brands, and a 10-strong team. The business has two strands – the first is an expert permanent, temporary and search project recruitment service across a range of specialist areas including, HR, professional services, engineering and technical, and executive search. The second strand is HR consultancy services ranging from HR change projects, outplacement and professional development coaching, HR for SMEs through to employee engagement and leadership and management.

Every company says they're different, but at Exclusive we are. Honest.
We are constantly pushing what's possible and developing new models that deliver what our clients need and which save them time and money, such as a new and collaborative Onsite Partner Model we developed specifically for Nissan, which sees our staff embedded on their site and becoming part of their in-house team.

WHAT MAKES YOUR APPROACH UNIQUE?

Clients tell us that one of the reasons they work with us is our strong business ethics, and an approach based on trust. I believe in honest, long-standing relationships, and I like to be able to look at myself in the mirror and know that I did the right thing.

Our website contains a first for the recruitment and HR industry – independently hosted and unedited reviews of our service by real people. We want to be honest, and we hide nothing and with over 220 reviews we are demonstrating that we are open, transparent and keen to see how we can improve.

You can't run a successful business without the right people in place, supported by a strong HR framework, so by doing a good job for our clients we add value to their business and that's our end goal.

HOW DO YOU BALANCE WORK WITH FAMILY LIFE?

My wife Jen also works in the business as our finance director, and we live with our three sons on the coast in Whitley Bay. Investing in the best IT and technology systems in the industry means we can work from anywhere, and we recently relocated our head office to the town to be part of its £36m regeneration. It's a move that has proved popular with clients and it means we can see our sons' school from the office windows, which makes juggling childcare a whole lot easier than it was. Life is hectic, but I wouldn't have it any other way.

HOW IMPORTANT IS CORPORATE SOCIAL RESPONSIBILITY TO YOU?

I'm a firm believer in putting something back into society, and for the past six years I've been a board director for Newcastle-based HealthWORKS, which works to combat the high levels of poor health found in certain areas of our region.

Just a few months after launching Exclusive I was diagnosed with Type 1 diabetes and I've been on the UK Advisory Council for Diabetes UK, which does some great work supporting people with the condition. I've also been a business mentor for the Prince's Trust, meeting and guiding fledgling companies, and I'm actively involved in the Entrepreneurs' Forum in the North East and the Institute of Directors 99.

Here in Whitley Bay we've created jobs, a small business hub for local SMEs and support our community by using local suppliers. We operate on family-friendly policies to help all the team achieve a good work-life balance and were delighted to be named Business of the Year in the 2013 North East Culture for Success Awards, demonstrating an exceptional working culture.

We also sponsor the CIPD North East of England Legal Update events and for the last nine years have run a very successful HR Directors Forum, sharing best practice among industry leaders and operating under Chatham house rules. We are also in the process of launching a new HR Practitioners Forum.

WHAT'S BEEN YOUR CAREER HIGHLIGHT?

In some respects I see it as a highlight every time a new client chooses to work with us. We don't believe in resting on our laurels, but the majority of new clients come via referrals, which is a good indicator that we're getting it right. I probably have two career highlights. The first would be creating our Onsite Partner Model, and the second would be relocating to Whitley Bay. I'm passionate about the area we live and work in and feel proud to be in a position to help drive the town's prosperity.
For more information, visit www.exclusiveltd.co.uk