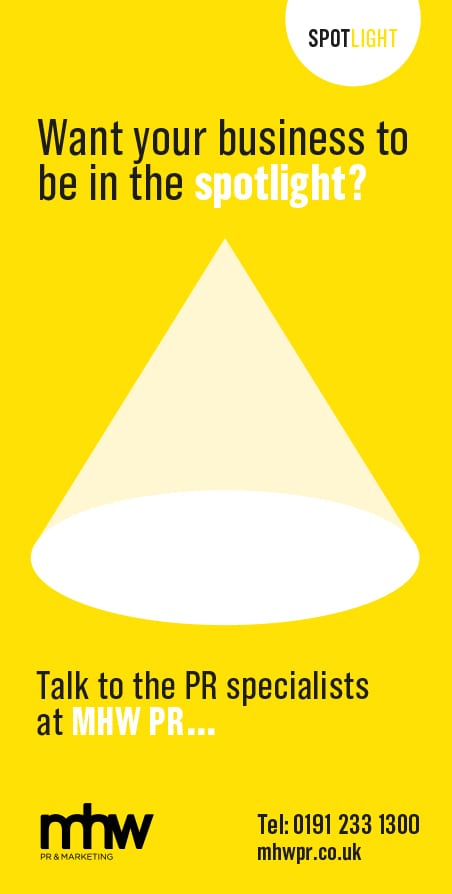 Tell us a little about your background? I have been involved in the promotion of live music and club nights since the mid-80s when I started working for the Mean Fiddler Organisation in London, where I was soon booking Reading Festival (from 1989 to 1994) and most enjoyably the live acts for the massive dance music based event Tribal Gathering in 1997. I spent the last 10 years as head of music at KOKO in Camden.

Early in 2016 I moved to Newcastle to begin my next project at Boiler Shop.
What attracted you into this sort of business? I saw it as a thrilling alternative to normality; I wasn't wrong.
There's a creative energy around Stephenson Quarter and the wider city.
Daveid Philops
Why did you leave London for Newcastle? London is going through an awkward period of transition that has seen most of the interesting venues and spaces that attracted me to the city in the first place, close down. After 10 years at KOKO in Camden, I was starting to consider it was time for a move when my friend Richard Clouston, a director at Clouston Group, told me about what the project he was working on in Newcastle. One visit to do some consultancy work for him and Boiler Shop and I was hooked.
Differences between Newcastle and London? Obviously, the size, I like the fact you can walk to most appointments in the city. Also, there's a real industry for 'celebrating events'.

Everyone around the city seems helpful and enthusiastic, focussed on making things work.
How do the creative opportunities differ? It's good to be away from the 'London bubble' and feels like we are starting over again afresh with a blank canvas. Unique venues like Boiler Shop make cities interesting and attractive. There's a creative energy around Stephenson Quarter and the wider city. We already have strong links with Crowne Plaza Newcastle and our connections are set to strengthen with the planned UTC and Phoenix Building.
It's your 1st anniversary at Boiler Shop what's been achieved? Since getting off the blocks with our in-house promotion of the German legends of the Avant garde Einsturzende Neubauten show back in May we have gone from strength to strength with further shows of our own confirmed including Sparks (Sep), The Fall (Oct 22), Godspeed You! Black Emperor (Oct 25) and 65 Days Of Static (Dec 5).
These acts are all of a pedigree that will attract the true music fan based in the North East and further afield.What are your biggest challenges? I feel we are only going to be limited by our own imagination, so not a huge list of challenges as such. Do you have a vision for the Boiler Shop?

To stand proudly alongside the Sage and Baltic as a North-Eastern hub for interesting events based in music and art.How does the business fit into the wider Stephenson Quarter? Boiler Shop will sit at the heart of all events hosted within the quarter. The developer Clouston Group has a clear vision to make the area a vibrant and dynamic working, learning and relaxing environment. We will host and support many of the events that are set to take place within the Stephenson Square public space next year. Arts, culture and creativity will bounce off one another to make this a lively, innovative part of the city.How do you unwind? Cycling home to sunny Tynemouth and heading to the beach whatever the weather.