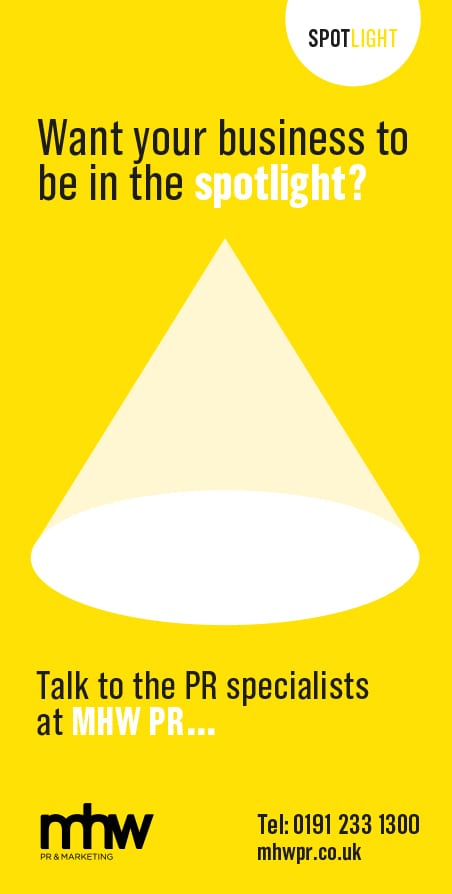 David Smith, Oasis Community Housing - Charity of the Month
Why was the charity founded?

In 1984 a group of young Christians recognised that there was nowhere for young homeless people to go if they wanted to move off the street and get back onto their feet. They set up Oasis Community Housing – or Aquila Housing Association as it was then – and three years later managed to raise enough funds to buy a property, offering supported self-contained accommodation to five women. Now, 36 years later, we're proud to support almost 2,000 people every year.

Which area do you cover?

Based in Gateshead, we have 17 projects across the North East and London, all tackling the root causes of homelessness. Our 'Home' project, just like that original property, provides a secure supported space for men, women, and mothers and babies to get back on their feet. Our 'Basis' service offers crisis support – from benefits advice through to a friendly ear – for rough sleepers. 'Aspire' supports those furthest from the job market with training and skills, while through 'Empower' we support young women who have suffered domestic abuse move towards safety and independence.

What type of fundraising events do you have?

We have places available for 2021's Great North Run however, the rest of the programme of events we had lined up for next year feels up in the air at the moment. We were really disappointed our annual Black & Gold Fundraising Ball was unable to take place, especially after its success last year, but COVID-19 put pay to that – like so many things this year, for so many people. All I can say is keep an eye on the Events page on our website!

What have been your proudest moments so far?

It may sound contrived, but my proudest moment is going into work every day as CEO of this amazing charity. The staff are the best team I've ever worked with, and our mission of hope for people in the toughest situation is only successful because of their deep commitment. Being more specific, I was really proud when we opened our Basis drop-in centre in Sunderland in 2018; we spotted a need, cast a vision for addressing homelessness in the city, and had it up and running in six months. I was also proud when our team in the Naomi Project (a home for young women in Gateshead) won the 2019 Women in Housing Awards for Best Small Team. Every time someone we've supported comes back to us down the line and becomes a member of staff is pretty special too.

Who are your main trustees and patrons?

We're delighted to have the support of TV presenter Anthea Turner and Gogglebox's Reverend Kate Bottley as our patrons – with Kate kindly fronting our Christmas appeal video this year. Our Trustees brings a wealth of experience and expertise to the charity at Board level and our thanks goes to Anita Morris, Dr Caroline Wroe, Kate Ginks, Margaret Lawson, Nick Salisbury and Bishop Mark Bryant.

What are you currently working on?

In 2020, our teams have seen more rough sleepers on the streets and met many people who are newly homeless, as well as having to completely re-map the way we deliver our services due to the lockdowns. So, we've just launched our Christmas appeal to raise vital funds for the year ahead. It's called 'Giving a Home' as we believe in just that; simply putting a roof over someone's head is not going to fix whatever issues they may be battling. We deliver food, warmth, advice, medicines and counselling as well as a safe and stable environment.

What does the future hold?

Because of the pandemic the future for Oasis Community Housing, like every other organisation at the moment, is uncertain. We do know that there is a looming tidal wave of unemployment, mental ill health struggles and homelessness coming down the track next year and in the years beyond. But we are committed to stepping up and doing what we do best to play our part. I once asked one of our team, who had been with us for many years, what it is that we do best and she said, "We love people back to health". Our commitment is to keep on doing just that, whatever the future holds.

How do you get involved?

As we're unable to meet face to face this year, we've developed a virtual gingerbread house for this year's 'Giving a Home' appeal – and we're inviting businesses and individuals to help us 'build' it. Any donation will make a huge difference to the people we support however, for every £2,000 raised a gingerbread person will 'move into' the festive home and we'll be able to provide a real home to someone facing homelessness throughout 2021.