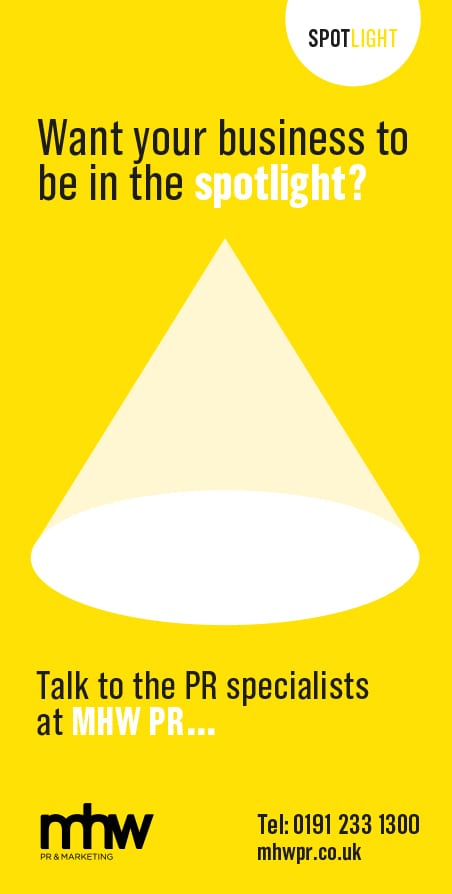 Francis Brown
Tell me about your background in business?

After graduating from Newcastle University as an agricultural engineer, I secured a place on a graduate training programme with SCA Packaging, in Hartlepool.

From there, I joined the family business, Francis Brown, which was founded by my great grandfather in 1903, where I have been for the last 26 years.

Now in its fourth generation, how was the business formed?

It's funny, actually, we were having a discussion recently with my father about the origins of the business and we learnt that my great grandfather was involved in an accident at a shipyard in Stockton, which led to the creation of the business. As a result of the accident he was unable to walk as freely as he once could, so set up the company making small scale wiring fabrications that he could do while sat down!

Francis Brown soon progressed from manufacturing and fabricating wiring products, such as potato picking baskets, rat traps to anything you can imagine, including dartboard numbers to wire mesh guarding for windows and machinery. It soon progressed to manufacturing sheet metal guarding for refinery and chemical plants, steel plants, as well as applications for the local shipbuilding industry.

From our lighter fabrication days, we have since moved to building pressure vessels for the chemical industry, oil and gas, renewables, including offshore wind and tidal energy, as well as to the waste energy plants across the UK. We are also involved in large scale construction projects in many of the UK's cities, including London.

In your own words, describe what is Francis Brown?

Francis Brown delivers safely manufactured, high integrity welded & fabricated products to the energy, chemical and construction industries. We oversee the entire project management of contracts we are involved in. Our team provide the design right through to assembly and installation at a customer's plant or say on the deck of a ship.

Crucial to this is the experience in our team and their attention to the all-important documentation, planning and clear communication.

Tell me about how you became involved in the company and your progression

I joined Francis Brown in 1992 as a contract manager, before progressing to become a production director and then managing director. Over the last two years I have taken on more of a CEO role within the company and appointed a managing director – the first time in the company's history that a non-Brown' has held such a position. Today the company employs around 100 staff, which shows how far we've come.

What is your proudest moment with Francis Brown?

We received an initial enquiry from AMEC in Darlington, which was an A4 fax of a sketch of brackets it required 4,300 to be precise! They were going to be used as part of the Eurostar maintenance depot in London. The contract quickly grew, as we worked on the installation, to become the largest one we've handled. At that time it was a bold step to send our guys to London to carry out the work.

Coincidentally, at the same time, bigger buildings came up for sale near to our site, and with the volume of work we were carrying out, together with the profitability, that allowed us to purchase the buildings and expand. This was a defining moment in the company's recent history and transformed us completely.

Is there a particular mistake you have made while in business? And how did you overcome/learn from it?

We had a competitor to one of our customer's approach us about doing some work. The firm was prepared to issue a purchase order, while we visited its factory in the US to understand the design, so I didn't think anything of it to process the PO immediately and trusted the company.

Suddenly, there was a change and its Board decided to carry out the work from the US, so the trip was essentially wasted. I have since learnt that whenever you have a bird in your hand, it is very valuable, so always try and keep hold of it.

What is Francis Brown's USP?

Our values and the flexibility that we bring to the table. We have a very capable and experienced workforce, which we would be nothing without.

How has the firm grown and what do you attribute this to?

Dedicated commitment by the family and our employees to continually improve and be the best we can be, this has allowed us to be a trusted partner and develop long-term relationships with our customers that have been established over the last 114 years.

Do you live by/do business by a certain motto?

I don't have one in particular, only that you've got to show chameleonlike instincts and adapt to your surroundings, such as not focusing on just one market at a time, which can be dangerous.

What are the future plans of the business?

We've taken bold steps with the appointment of an MD, which has allowed me and my brother to look at further opportunities, putting us in a great position to develop the business to its next phase. Huge opportunities are on our doorstep, particularly in the chemical industry, which is investing again, as well as major developments in offshore wind.
Jamie Brown is a member of the Entrepreneurs' Forum, a group of like-minded people who come together at inspirational events to share best practice, create valuable connections and help each other to grow their businesses. For more information, visit
www.entrepreneursforum.net