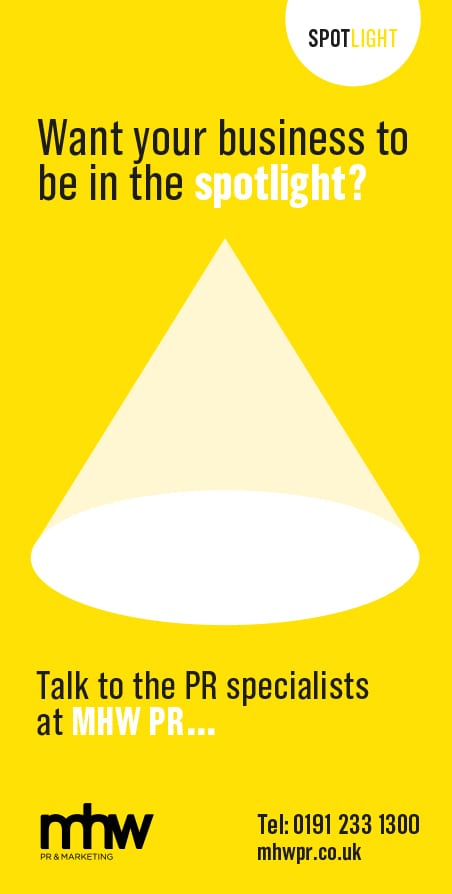 How would you summarise 2017?

2017 has been a very successful year for Horizonworks we've entered into new markets and won our first US client. This, coupled with other high profile client account wins, has resulted in a new internal structure, appointments and promotions to support our strategic growth plan. I was also proud to be appointed to the board of the Advanced Manufacturing Forum (AMF) and our AMF Marketing Club marked its first anniversary.

Has any Brexit uncertainty affected your business?

In the B2B marketing industry I have seen a prominent rise in marketing automation and inbound marketing which has in turn increased the demand for content marketing.
Samantha Davidson, Horizonworks
I'm still seeing businesses invest in high quality marketing services which is really encouraging. The clients we work with have been exploring new markets outside of Europe, for example the US and Middle East. I think Brexit has pushed businesses to open their minds to new opportunities in new markets.

What changes have you witnessed within the industry?

In the B2B marketing industry I have seen a prominent rise in marketing automation and inbound marketing which has in turn increased the demand for content marketing. In general, digital technology is working a lot harder for B2B, which is why a clear marketing strategy from the outset is key. I attended the B2B marketing expo earlier this year and these were the major industry trends.

What's been your biggest business highlight this year?

Winning our first US client, AmeriWater, was a fantastic achievement for the business, especially since we had been up against a number of big US based agencies. AmeriWater is a premier provider of water treatment equipment and it required a marketing partner which could truly understand its business and could translate complex technical information into compelling marketing messages. It was great to see that having the Atlantic Ocean between us didn't put them off!

Is there a business lesson you've learnt in 2017?

If we are going to continue to grow, I can't be responsible for everything across the business and need to enable other members of staff to oversee key areas. This has resulted in a restructure of the business and a critical decision was the appointment of Emma Parker as Operations Director. By making this appointment, there are now two people driving the business forward. Emma oversees everything from an internal perspective, and this allows me to focus externally and grow the business.

Can you share any account wins?

We have won a number of high profile manufacturing, engineering, healthcare and technology clients. This includes AmeriWater, ENEX Group, a mechanical engineering services provider, Cellular Solutions, a business communications and systems specialist, The Expanded Metal Company, an expanded metal mesh manufacturer and Arcinova, a contract research and development company operating in the pharmaceutical sector…to name a few!

How has your team changed? We have restructured the business to enable us to scale up dramatically next year. We have made internal promotions and created a new role to strengthen our infrastructure and resources. As well as Emma's promotion, we have appointed an additional account director role and appointed Jen Dugdale who has been with the business for six years as marketing and business development manager.

What's the most satisfying piece of work you've created? I don't think I could choose one, however a couple of pieces do stand out. Gospelware really embraced the marketing strategy we created for them and it's great to see a business really take on board our strategic recommendations to help drive their business forward. Plus we have really enjoyed supporting Cellular Solutions in renewing its brand positioning and helping Arcinova to enhance its profile nationally and internationally.

Which businesses, in and out of the region, have impressed you this year?

Realsafe Technologies, the company behind the RealRider motorbike safety app, which is based in Gateshead. The app is able to detect when a motorcyclist crashes: it has been backed by the 999 service in the UK and 991 in Canada and is being rolled out in Malaysia. The success of RealRider is a fantastic example of how a North East-based company can have a major impact on overseas markets and I've really enjoyed seeing RealSafe Technologies grow over the past few years.

Looking ahead, what will 2018 bring?

Further growth internationally and exploring other opportunities in the US. We are also aiming to cement our position as marketing specialists in the manufacturing, engineering and technology sectors – and will look to work with clusters in the UK and beyond. Finally, we look forward to helping our clients raise their profiles and increase market share outside the region and support them on international growth.