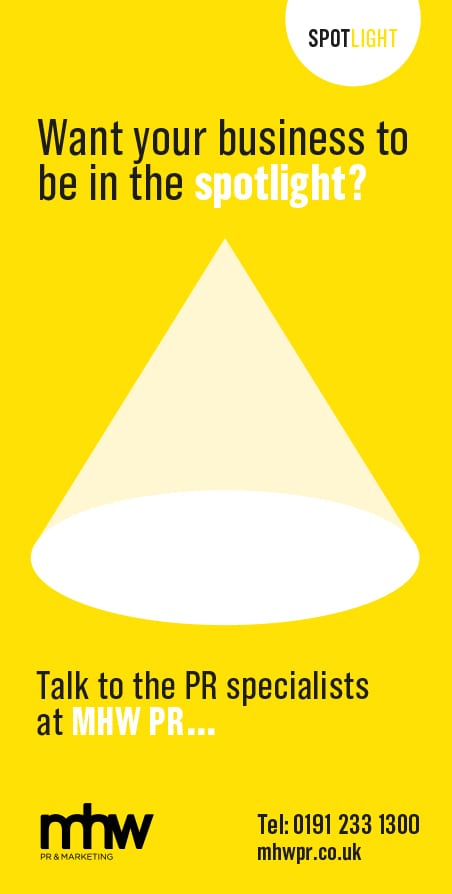 Jason Wainwright Managing Partner, Muckle LLP
Did you grow up in the North East or did you decide to relocate here in later life?

I grew up in Rugeley, a mining town in Staffordshire about 30 miles north of Birmingham. I moved to the North East in 2000 after working in Sheffield, Birmingham and London, initially working as an in-house lawyer at Arriva plc and then moving to Muckle LLP as a partner in 2005.
What do you think it means to be a businessperson in the North East of England?

The business community in the North East is close-knit and more manageable in terms of networking when compared to places like Birmingham and London. This means we get to develop deeper relationships with our clients, business partners and fellow law firms obtaining a better understanding of their challenges. The atmosphere is a bit more relaxed than other cities and I think that compared to many places you are judged on "efforts and passion" as much as obvious success.

The atmosphere amongst the business community is generally more relaxed with less airs-and- graces. This appeals to me as a person and is why, I think, Muckle LLP is well-regarded in the business community. We ensure that we actively recruit lawyers and other people who are down-to-earth, pragmatic and have a sense of humour and absolutely buck against the traditional view of stuffy lawyers in suits. Our people work at Muckle LLP because we are not like a traditional law firm. Our people are fantastic at what they do and always aim to provide high-quality, accessible legal support to businesses.
What is your favourite aspect of life in the North East?

Living close to a city, fantastic countryside and a stone's throw from the beach is the perfect combination giving access to most things anyone could ever want for a balanced life.
Do you have a favourite hotspot for a business meeting?

Even though we have fantastic office facilities in central Newcastle I prefer to meet clients away from the office. I tend to have a lot of meetings in Central Bean or Bealim House. Great coffee, food and surroundings and very close to the office. People are often more relaxed and more themselves on "neutral" territory.
Where do you like to eat out in the region?

I really like Blackfriars. For me, it's the perfect mix of high-quality food and surroundings without being at all pretentious. It's also in a fascinating building/location too in an historic part of the city.
Where do you like to unwind within the North East?

Along the seafront between Whitley Bay and St Mary's Lighthouse with a cup of coffee at Rendezvous Café after walking the dog.
Are the people really friendlier?

Yes, I think so. More than that they generally have a better sense of humour and are more honest which all leads to a friendlier, more relaxed atmosphere.
What do you think is the best view in the North East?

I love Holy Island and the view as you approach along the causeway. I have a bizarre fascination for islands and island life and isolation.
Do you think living and working in the North East offers the same opportunities as elsewhere in the UK?

It certainly can do. The North East has strong, innovative industries and a strong sense of independence and willpower. We need to continue to create opportunities for people from here to develop their careers in the North East. The real advantage for the North East is that people from here are fiercely proud of it and it takes a lot for them to decide to leave the area.
Have you had an experience of working elsewhere and how did it compare?

I have worked in Sheffield, Birmingham and London before coming to the North East. All of these cities have their positives but at the end of the day, in my view, they don't have that combination of coastline, stunning countryside and a city with pretty much everything you could ever need.