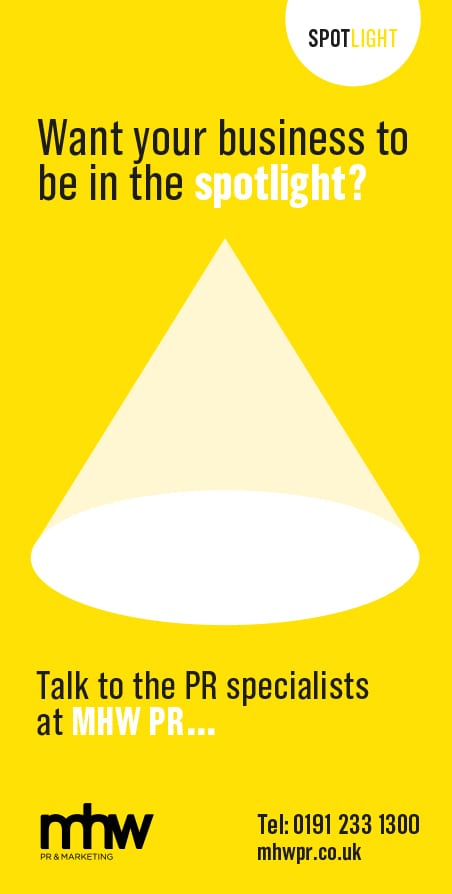 Did you grow up in the North East or did you decide to relocate here in later life?

I grew up in Teesside living in various locations throughout Tees Valley before relocating back following a stint working in London and overseas.

What do you think it means to be a businessperson in the North East of England?

I think North East business people tend to be very supportive of other companies. There is a natural willingness to help and that's because we see the benefit of doing it. I find that people are very open to putting aside competition by referring and recommending commercial opportunities outside their own companies.

Collaboration can be a really powerful way to build a business. At Gradvert, it makes us much more focused on our strategy because we actively look for opportunities to collaborate to achieve our stated business development goals.

What is your favourite aspect of life in the North East?

Being close to my family and friends. When you spend much of your working life outside of the region travelling, it is a pleasure to come home and be so close to those who make you happy.

Do you have a favourite hotspot for a business meeting?

For a casual business meeting I enjoy the Cycle Hub close to our Hoults Yard office. Informal, friendly and a great view of the Tyne.

Where do you like to eat out in the region?

Muse in Yarm is always a firm favourite.

Where do you like to unwind within the North East?

Hiking in the hills near my home in Teesside – you can't beat the view from Roseberry Topping to help you relax after a busy week. Otherwise, I would say the spa at Seaham Hall.

What do you think is the best view in the North East?

I love the view of Teesside's chemical works from Roseberry Topping – I'm such a smoggy and it makes me feel at home.

Do you think living and working in the North East offers the same opportunities as elsewhere in the UK?

I think we need much better infrastructure for the North East to take advantage of working closely with other Northern cities and regions. Trains are increasingly unreliable and the cost of travelling can be quite prohibitive. Here at Gradvert we're very supportive of the North East LEP's work and its strategic economic plan which has a programme focused on improving transport and digital connectivity.

Have you had any experience of working elsewhere and how did it compare?

I've worked in London, Birmingham and some interesting stints in India, Azerbaijan, St Lucia and Thailand. I think it is important to have an external focus and to think more broadly than our own environment and network. It's why having a diverse team is important – different perspectives matter.

What's lovely about Gradvert is that we have our headquarters in Newcastle, but we also operate out of the West Midlands and London for clients right across the UK so we have great insight into the regions. All of them have different industry strengths so we have developed cross-sector expertise and just tailor our offer to each organisation accordingly.