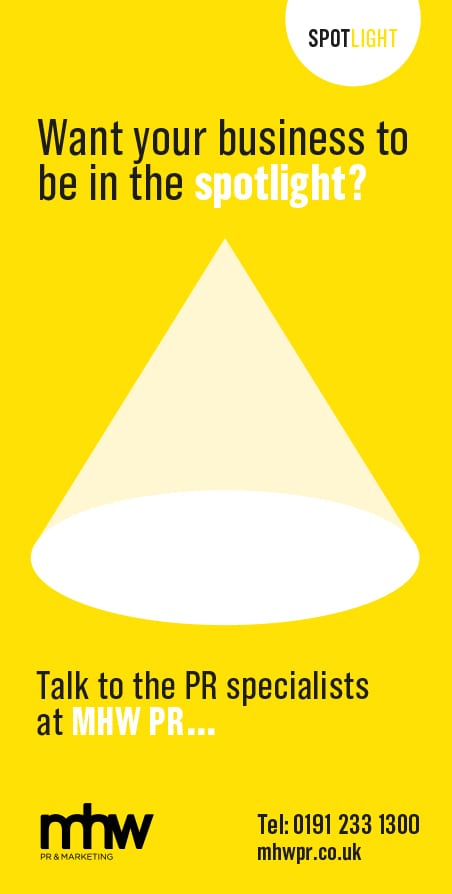 Andy Hunter is technical director at managed ICT solutions and service experts ITPS, and the man credited with establishing the region's first secure data centre back in 2001. He tells us more about his background in the design, build and management of complex networks and high security data centres across the UK.
What were your career ambitions when you were young?

From a young age I wanted to follow the family tradition and join the Royal Navy. Although I was quickly discharged medically because of eczema, it gave me an insight into teamwork and a passion for solving technical problems. I then considered an engineering career and completed my HND in Manufacturing Systems Engineering, but ended up with a job in a finance department. Switching career allegiance I qualified as an accounting technician, where I got the opportunity to install a new cash receipting system for the NHS Trust, mainly because nobody else fancied doing it. I then moved to the IT department of the RVI and started my career in earnest. I still solve problems, but now they are more centred around network and infrastructure design, rather than ships systems or manufacturing, although I do still get to play with large diesel engines, which is a plus.

What is your current role?

ITPS specialises in advanced integrated IT consultancy, implementation, data centre provision and unified communications, as well as workspace and disaster recovery, and support services. As technical director I need to make sure we maintain our reputation for the highest levels of technical expertise and accreditation, combined with an understanding of the issues our clients face, so we can create problem-solving, cost effective solutions for them.

What is your proudest business achievement?

Establishing the region's first secure data centre. I also created the ITPS national network, and drove the project that created our flagship £4m North East data centre. This attracts clients from household names in banking, shipping, government and the NHS through to smaller organisations, all looking to protect their systems and data from threats and downtime.

How has the business landscape changed in the last decade?

Cyber-crime is now the biggest threat to an organisation's survival, and nearly half of all crime has an element of cyber enablement. For the hackers, where there is data there is potential revenue, and we need to keep one step ahead by acknowledging the threats and taking steps to manage risk. IT security has become a job for the experts. What are you currently working on?

We have almost finished a multi-million pound bespoke fit out of a new data hall at our County Durham data centre, for a global client with very specific requirements. The responsibility for GDPR compliance and our recent accreditation as a stage 2 supplier for the new NHS Health and Social Care Network (HSCN) also rests with me.

Best piece of business advice you've ever been given? You can't solve problems with the same thinking that caused them. That quote from Einstein has stood me in good stead over the years.

Who are your business heroes and who would you like to have dinner with?

My business hero is Elon Musk. He is as mad as a box of frogs, but has built so many great companies such as Paypal, Tesla, and SpaceX. My ideal dinner guest would be Admiral Cuthbert Collingwood, the geordie who really won the battle of Trafalgar after Nelson died early on in the battle and he took over. Born in Newcastle, he went to Royal Grammar School and joined the navy aged just 12. After Trafalgar he went on to do great things, including rebuilding the Royal Navy after the Napoleonic wars. One of our great unsung heroes.

How do you unwind outside of work?

My love of the sea and sailing has never left me, and I am the chair of a local Sea Cadet unit, which does some great work helping young people to learn life skills and develop confidence. I'm also involved in fostering and supporting children with very specific needs, so life is busy at work and at home.