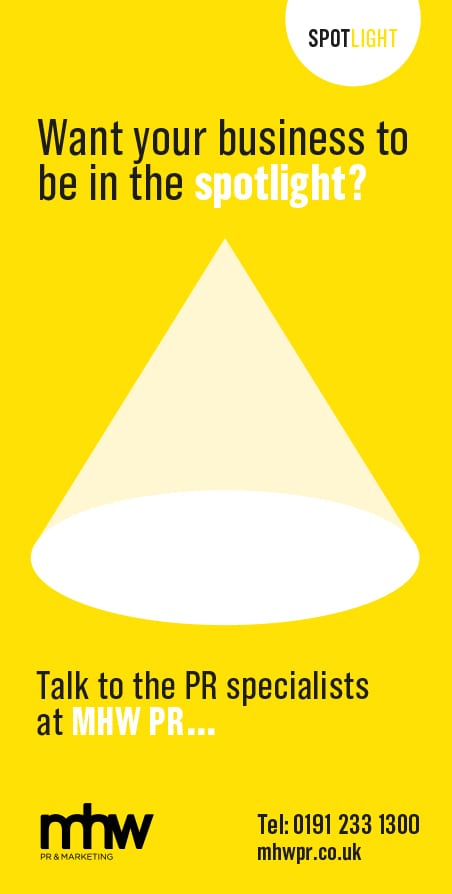 Did you grow up in the North East or did you decide to relocate here in later life?

I was born in Middlesbrough and lived there all my life, until about two years ago when I moved to Eaglescliffe. I do still find myself saying that I am from Middlesbrough and quite often I don't correct myself as I am extremely proud of my home town, not just now, but always, it's part of my DNA and makes me who I am today.

What do you think it means to be a business person in the North East of England?

Being a business person in the North East means you are surrounded by everything you will ever need in terms of support for your own business challenges, you can tap into advice and guidance from some of the greatest, most respected and well versed professionals in the country. We are so lucky in this respect and this gives us the confidence to achieve more and strive to make ambitions a reality.

What is your favourite aspect of life in the North East?

Easy, the people and the businesses. Cliché, I know, but I have been really blessed to have had roles that have literally allowed me to meet everyone I have respect and admiration for within the business community in this part of the world.

I've worked with almost all of the region's exporters and they are a collective that really inspire me, with so many challenges and so many options as an exporter they really do stand out for me.

Where do you like to eat out in the region?

Well, I am a massive foodie. I don't have a favourite eatery but when I do go out for a nice meal I like to go to somewhere like Chadwicks Inn at Maltby or for a family Sunday dinner we love The Crathorne Arms. During the day, if I have a client visiting our Newcastle office, I love to visit a small coffee place called Hive Coffee Company based in Jarrow, amazing staff and even better fresh food with a really great atmosphere, go check it out.

Are the people really friendlier?

Yes, I have two brothers and a sister that have all left the area and live in France, London and Nottingham. They love being 'back home' and the topic of conversation is often about how they miss home and, more so, the people. I also get to travel a fair amount with my job and I am yet to find more approachable, considerate and helpful folk anywhere. I also think people in the North East are more resilient as a result of the historic challenges we have faced, from the steam engine days to ship building, industrial revolutions, steel making, oil & gas and now the diversification into offshore wind and other sustainable solutions. We have seen it all and we continue to face challenges but we do this collaboratively and with integrity.

What do you think is the best view in the North East?

Well, I'll be mocked for this, but I love being at the top of Ormesby bank, particularly as the light starts to fade and you see the flares burn and all the buildings lit up when looking over the old ICI site and across to the port and steel work site and even on a rare, clear day in Teesside, you can see Seal Sands and Port Clarence. You know you are looking at something that has fed world industries for decades and will continue to do so for many more.

Do you think living and working in the North East offers the same opportunities as elsewhere in the UK?

No, I think the rest of the UK are really at a disadvantage. We are much better here and better looking. Joking aside it's fair to say we have had our challenges and we will continue to do so but the North East is a remarkable place and I wouldn't want to be from anywhere else.

Have you had any experience of working elsewhere and how did it compare?

Yes, I have worked overseas and in different parts of the UK, not for very long though as I miss home too much. There really is no comparison for how a place makes you feel inside, the North East is home for me and I can't see that ever changing