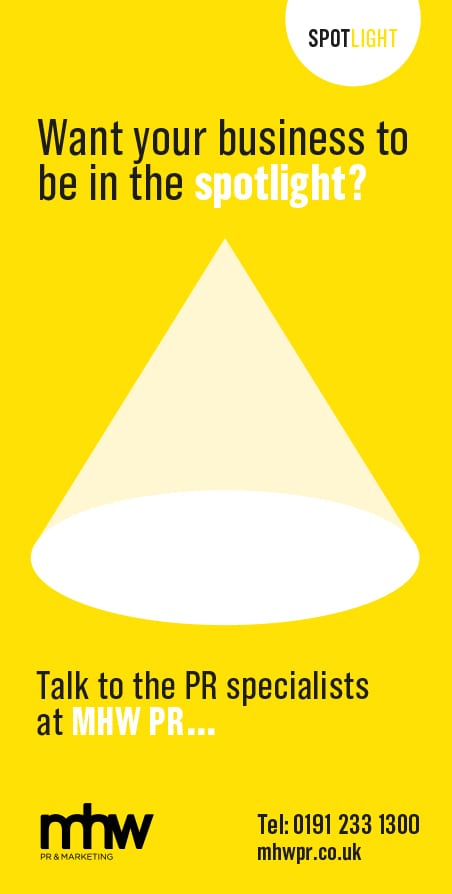 Did you grow up in the North East or did you decide to relocate here in later life?

In short, a bit of both! I'm North East born and raised, having spent my childhood living at home with my parents just on the outskirts of Durham. At 18 I then flew the nest and moved to Yorkshire where I studied Linguistics and Phonetics at the University of Leeds. I met my husband – Liam – there, so after graduation, I stayed in the area for a while and took a job in sales and marketing.

Then, having decided I wanted to complete a Master of Arts Degree to help further my career in Public Relations (at a time when they weren't funded if you had already completed an undergraduate degree), I moved back home with my parents for a year to help with financing the cost of the course while I studied a Chartered Institute of Public Relations accredited post-grad degree at Sunderland University.

From there, I was offered my first job in PR working for an agency in Manchester, so Liam moved across the Pennies from Leeds to join me and we set up our first home together in Salford Quays. A year or so after that, I was then head hunted back to the North East, so we trundled back up the A1 again, bought a property, got married, launched a business, and the rest – as they say – is history.

What do you think it means to be a businessperson in the North East of England?

Having grit and determination to see your vision through while staying true to your values. I'm extremely lucky that at Filament PR, we work with clients in the region and throughout the UK across the lifestyle, leisure and entertainment sectors. So, while our home is in the North East, we really do take a national approach to our work – we haven't really experienced any North/ South divide.

Do you think living and working in the North East offers the same opportunities as elsewhere in the UK?

Good question but a bit of a tricky one for me to answer. I've only ever lived and worked in the North (albeit not always the North East). I think a few years ago my answer may have been 'yes'. But, I think thanks to better connectivity, infrastructure and so on, the UK is becoming a much smaller place and therefore levels the playing field somewhat with our counterparts in the South.

Certainly at Filament PR, being based in the North East hasn't been a hindrance in terms of winning new business with clients from the South or stopping the agency from growing astronomically in its first year of trading.

Do you have a favourite hotspot for a business meeting?

At Filament PR, we work remotely when we're not with our clients. The flip-side of this is that we get to spend so much time on-site with our clients, so most of our meetings take place on their premises. That said, a nice tea shop with a slice of cake and a cuppa is always a welcome change! We're also trialing walking meetings – watch this space (although they'll inevitably end up in a pub or a bar somewhere…).

What is your favourite aspect of life in the North East?

Scale and balance. Living in Durham we're spoiled with a truly beautiful city – it's small but perfectly formed while being steeped in so much history. We're also right on the doorstep of some stunning coastlines. We can go from the hustle and bustle of the city-vibe to the peace and tranquility of being by the sea in less than half an hour. It's just ideal.

Where do you like to eat out in the region?

At our local pub – it's called The Mill. As the name would suggest, it's an old converted stone-brick mill running alongside a little stream. It's all home-cooked, good old-fashioned pub grub. Think mince and dumplings, steak and ale pie, plus they serve proper chips the size of Jenga bricks! An added bonus is it's only a 20-minute walk from our home. We may have been known to walk there on a Friday night for some food and stagger back after a bottle of wine or two…

Where do you like to unwind within the North East?

Any of our beautiful beaches. There's nothing better than getting wrapped up warm, facing the bracing winds and enjoying a winter walk along the coast. I'm sure the sea air helps to clear your head and bring a bit of clarity to our super busy lives.

What do you think is the best view in the North East?

For me it's after a long day of working in London, pulling into Durham train station, and seeing the Cathedral on the horizon. That's when I know I'm home.