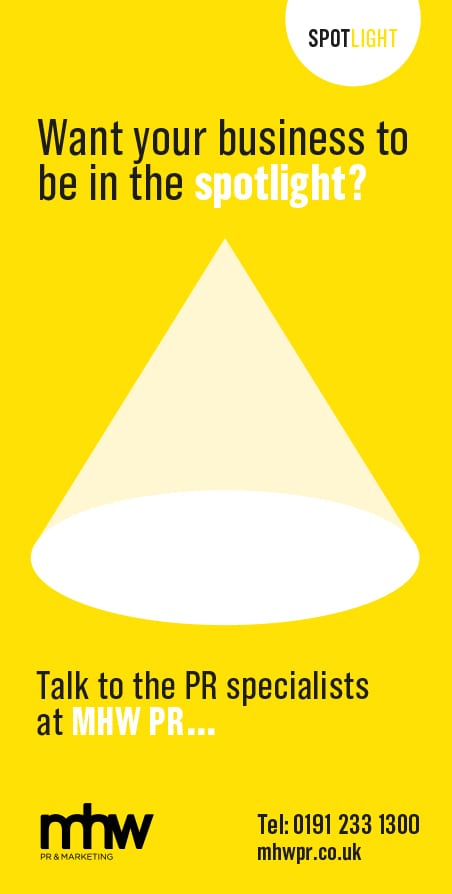 What were your career ambitions growing up? I played a lot of sport and didn't focus as much as I should have done on my future career. The dream was to play for Liverpool or become a professional golfer but if a careers adviser asked I seem to recall using join the police' as my stock answer. Later on I seriously considered a career in politics before settling on a proper job in public relations.
What has been your career path so far? I joined Northumbrian Water in 1989 on what we'd now consider an apprenticeship. My first boss in the PR department was George House who readers of a certain age will remember as Mike Neville's comedy partner. From there it was on to Robson Brown where I had another thoroughly enjoyable five years working on a wide range of clients. I moved back in-house with Transco the gas emergency service and then on to Newcastle Building Society as head of communications. I joined Alcan in 2002 and as corporate affairs director spent much of the next 11 years leading on our efforts to influence the British government and European institutions to adopt a legislative framework that was supportive of energy intensive manufacturing. We achieved a great deal but eventually our parent company took the decision to close its operations in the UK. I left the business in March 2013 and planned to do 12 months of consultancy work before getting a proper job again. If you'd asked me then I would never have imagined Fusion PR would be where it is today with a blue chip client list and a fantastic team of eight at the last count!
What are your company's defining qualities? We've built a great team at Fusion PR and I think the closer we work with a client the better job we can do on their behalf. It's incredibly satisfying when clients tell us they consider us to be part of their team so it's really important we take time to properly understand their organisation, culture and markets in order to become fully embedded.
I want Fusion PR to provide good jobs for good people and we'll only be able to do so by continuing to produce great work for our clients.
John McCabe, Fusion PR
What is the greatest challenge you have faced so far? My work at Alcan presented many challenges but I'd have to say it would be managing the rapid growth of Fusion PR from it just being me working from home for the first two years to where we are today.
What is your proudest achievement to date? We've been shortlisted for the Chartered Institute of Public Relations North East outstanding small PR consultancy award this year which is great recognition for the team. On a personal level, I was incredibly proud to be elected President of the North East England Chamber of Commerce in June this year.
Is there a mantra you aspire to do business by? I want Fusion PR to provide good jobs for good people and we'll only be able to do so by continuing to produce great work for our clients.
Who are your heroes in and out of business? I take inspiration from the businesses large and small across the North East who create and sustain jobs and continue to show incredible resolve during periods of uncertainty. To represent so many of them as President of the Chamber of Commerce is a great privilege. Outside of work, if I had to narrow a very long list down to just two I'd pick Kenny Dalglish and John F Kennedy.
How do you like to unwind? I have my season ticket at Anfield although an almost 400 mile round trip for a home game isn't exactly relaxing especially if the 90 minutes at the centre of it all hasn't gone well. Family time is important to me. Kate and I have three children and occasions when we can persuade the older two to join us are particularly special.
Where do you see yourself in 5 years time? Hopefully working a little less and travelling a little more.
How would you like to be remembered? Favourably!