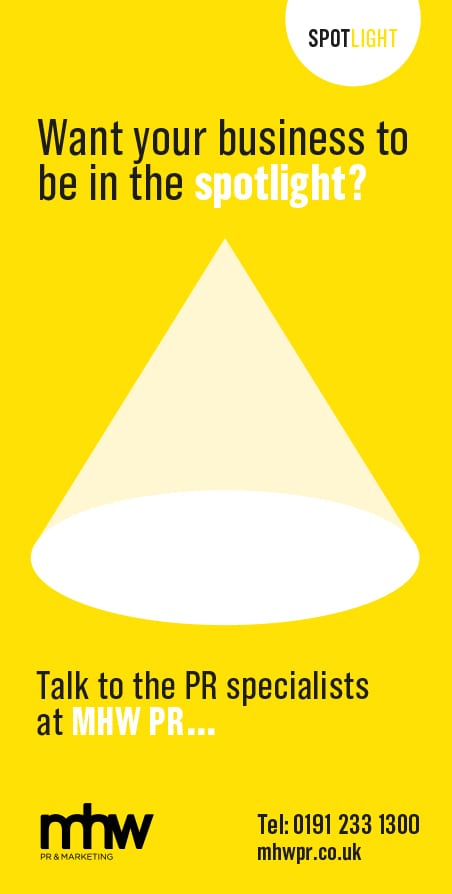 Tell me about your background in business

My working life began in education as a teacher and later headteacher of a school in Zimbabwe, which had more than 500 pupils, including 150 boarders. This was my first experience of business as I was essentially running 'an SME' by managing the school, with its total of 150 staff, and reporting to the Board of Governors, which was similar to a company Board.

I had to run and manage the school as a business and, given the extreme political difficulties at that time in the country's history, in order to keep it running I had to learn very quickly to be entrepreneurial in my approach to my responsibilities as Head.

How was Forest Carbon formed?

The political unrest in Zimbabwe meant that it was pretty much untenable to stay there, so my wife and I returned to England. It was the perfect opportunity, being between jobs and countries, to go back to study, and I enrolled at Durham University Business School for an MBA, allowing me to think about and ultimately pursue a new career. Unbeknown to me at the time, my future business partner, James Hepburne Scott, had been exploring the idea of a potential forest carbon market in the UK, which I eventually picked up as part of my dissertation at Durham. James, who had experience working within the UK's forestry industry, had actually put the research question to the business school and as part of my research project I interviewed him and met with him, which, after the meeting, led to the creation of Forest Carbon.

In your own words, what is it that Forest Carbon does?

We support and enable the creation of new woodlands in the UK on behalf of businesses that want to mitigate their carbon footprints. To date, we have planted more than seven million trees in over 130 new woodlands across the UK. We focus on UK woodlands as, while they capture CO2, they also bring loads of other benefits to the country. The added value of our work is that our projects are all quality assured under a government backed mechanism called the Woodland Carbon Code, through the Forestry Commission. We actually helped to develop the code back in 2011.

Our first meeting as Forest Carbon was with the sustainability team at Marks & Spencer's in 2006, set up through a friend from my MBA class, and we had initially envisaged going down there with our business plan to get some advice and being told that we were crazy! But we came back with a purchase order and formed the business on a handshake on the platform at Paddington tube station!

What is your proudest moment with the company?

That's a tricky one! The first great moment was when starting the business on our own with our own quality assurance rules. James and I were heavily involved in lobbying the Forestry Commission to establish its own mechanism, which, as touched on earlier, we helped to develop. As soon as that went live, it proved to us that we had been on to something for quite some time; the ideas we had been generating were being acknowledged by the Government, as the Department for Environment, Food & Rural Affairs (DEFRA) supported the Forestry Commission in setting up the Woodland Carbon Code as the industry standard.

We then took all of our existing projects, roughly 40 woodlands at the time, and put them through the quality assurance mechanism. They all passed with flying colours, which was a real vote of confidence in what we had been doing, and a reward for all the businesses that had worked with us early on and shown faith in us.

Other than that, it's a joy and constant sequence of moments – whenever we get a new woodland planted or business to work with you know that together we're doing something great.

More recently, we've had successes in establishing a quality assurance mechanism for peatland restoration projects, and we were one of the main drivers behind this. This is another example of how we have been involved in directing government policy – sort of a small business leading the way and the government following!

Is there a particular mistake you have made while in business? And how did you overcome/ learn from it?

It's hard to identify one particular mistake or error, I think probably like most entrepreneurs it's a long list. It's a cliché but it really is how you respond to and learn from them that counts.

What is Forest Carbon's USP?

I suppose it has to be that we're the only company in the UK that does what we do, which makes us unique.

We turn organisations' ideas about sustainability and carbon offsetting into supporting woodland creation, and these are larger scale projects with multiple other benefits to society – things like flood mitigation, better water quality, employment, habitat and public access. These woodlands wouldn't happen without our partnerships with businesses, and most businesses wouldn't be able to access projects like this, or wouldn't be able to do so alone, so we're bringing all the parties together and creating something new and valuable.

How has the firm grown and what do you attribute this to?

The Woodland Carbon Code was massive as it shows we're endorsed by the Government, which supports what we're doing and trying to achieve.

As a result, we're able to issue individual certified carbon credits, which allows us to work with organisations of all shapes and sizes and operate more flexibly.

This was probably the biggest single breakthrough; to have the ability to provide audited, traceable carbon credits from these woodlands, which distinguishes Forest Carbon from other organisations.

Do you live by/do business by a certain motto?

One I've learnt from James: "Nothing is ever as good or as bad as you think it's going to be" – which keeps you on an even keel.

The other is a philosophy that people in Zimbabwe have, which is: "We'll make a plan. It doesn't matter what happens, we'll make a plan."

These are the two sayings that get me through any mistakes I might make!

What are the future plans of the business?

More trees, more peat is what I'd summarise it as!

The country is still very badly deforested and there are big government aspirations to increase the forest cover in the UK. We, as a business and with our partners, have accounted for five to six percent of all UK woodland creation over the last five years – so we'd like to keep increasing that number and support the Government's aspirations, as the country needs more woodlands.

Forest Carbon has planted somewhere in the region of 150 woodlands, with more in the pipeline, and completed one peatland restoration project, which is a brand new concept. So, the aim is to get peat restoration to a similar level.

We've also launched a new scheme called the Carbon Club as a means to widen access to woodland creation and carbon credits beyond the larger organisations we typically work with. Smaller companies don't usually have access to the kind of resources to gather the required information and calculate their carbon footprint, so the club has been designed with this mind, with pre-set tiers based on employees' numbers and other readily available data.
Stephen Prior is a member of the Entrepreneurs' Forum, a group of like-minded people who come together at inspirational events to share best practice, create valuable connections and help each other to grow their businesses. For more information, visit www.entrepreneursforum.net