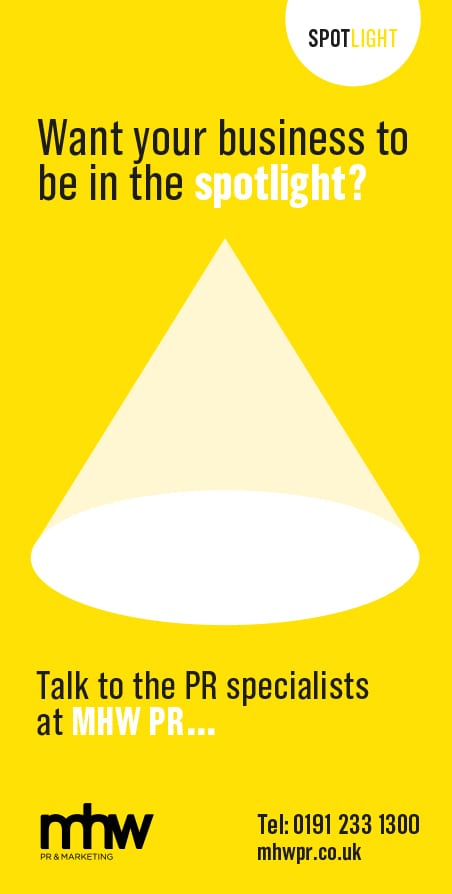 How was Moody Logistics formed?

The business was started by my grandfather in 1947, who had just come out of the RAF following World War II. He bought a Bedford truck and began trading, starting with moving coal and gradually grew to incorporate a fleet of wagons that delivered across the UK predominately in the tipper industry moving coal & grain across the UK.

In your own words, describe what Moody Logistics and Storage does.

We specialise in overnight pallet distribution for customers, while also offering storage and warehousing solutions, and dedicated haulage services across the UK.

With the demise of the mining industry in the North East in the early 90's my father, who was MD of the business at that time, had to look into other avenues within the transport industry. At that point in time it was the start of the overnight distribution movement, so he decided to embrace this and incorporate it into the business.

We did have a few failed starts, as we were highly involved in the British Rail setup and its overnight division named Track 29. It was an excellent concept, with the main trunking aspect of the transport being carried on the rail & local transport companies such as ourselves delivering into the local area from the rail head, but unfortunately commercially it couldn't get the impetus to grow quick enough. So, after four years, British Rail became privatised and this aspect of the business was closed down.

Tell me about how you became involved in the company and your progression.

As the company was starting in its new venture within the overnight Track 29 business was around the same time I left Marks and Spencer as a management trainee, so my Dad asked me to come on board while I was thinking about what I wanted to do next in my career.

As I had been determined not to stay and work long-term in the family business, Track 29 offered me a role direct with them in sales, covering the North East & Scotland, but this was short lived due to the privatisation of the enterprise. By this time, however, I was well ingrained into logistics so came back into work for the family business.

I worked until 2000, mainly doing the sales in Moody's until I left to have my first child. At this time we had moved to Bedfordshire following my husband's career so maternity leave meant leaving the business again, as commuting was not an option and I had always wanted to stay at home and bring my children up. It worked out well, though, as my brother, Richard, had just finished his studies and came straight into the business to replace me.

However, in 2005, my father, Alan, had the opportunity to buy our current 7.5 acre site in Cramlington, which had the potential to add both warehousing and commercial units to let into the company portfolio. My brother didm't want to take on the responsibility on his own so he and my father came down to visit me and asked if we would consider moving back to the North East.

By this stage my two children were now starting school and nursery, and my husband was very supportive. One of the strengths of a family business is the flexibility in being able to work around family life, so we agreed and moved back!

Over the last 15 years, I've worked in the business alongside Richard, my brother-in-law, Gavin, and father. I covered most areas of the business including sales, marketing, accounts, admin and HR, coming under the title of Business Development Director. As my children got older, I steadily increased my hours and workload, until three years ago when I took over from my father as managing director.

My dad is still chairman of the business and quite frankly I don't think he'll retire! My brother and brother-in-law are also directors, who handle the operational aspect of the business and engineering side, while I focus on the sales, marketing and HR.

What is your proudest moment with the company?

Oh, it's difficult to think of just one! Last year was our 70th Anniversary since my grandfather started the business and we held a huge party at the Marriott Gosforth Park and raised £22,000 for the Great North Children's Hospital. However, I still get a buzz each day whenever driving to work and I see several of our vehicles pass by simultaneously.

Is there a particular mistake you have made while in business? And how did you overcome/learn from it?

Lots! I think sometimes we've been too cautious in the past and sometimes it can feel like it's a committee making decisions when it's a family business, so it can be slow! Being a family business, you can sometimes make decisions with your heart and not your head, which isn't always a good thing. But, on the flip side, it can sometimes be a good thing, so there are pros and cons to it, which we've learnt from.

When the coal mining industry was drying up, business could be very tough at times I remember times when I was helping my mum chase money to be able to pay our VAT bills.

So, having been in that position, dad vowed that we would never be put in a scenario like that again. He looked after the finances and today we own our own premises and vehicles, and aren't beholden to anyone. So, for example, during the recent financial crisis, we were able to make our own decisions and stood sound financially.

What is Moody Logistics and Storage's USP?

Our relationships with customers. Most of our customers have our mobile numbers, and it wouldn't be unknown for us to assist them on a weekend, personally. For a lot of customers, the transport is an extension to their business and without good logistics and transport solutions, it doesn't help their business, so we need to be able to provide what they require.

Our trust and reliability too. We are fixated on these two principles and regularly ask ourselves whether we are delivering on these, which improves our customer service. How has the firm grown and what do you attribute this to?

Looking after our current customers well ultimately, the more they trade and do well, we receive more business. One feeds another and success tends to breed success.

Our sales over the last 3-4 years have grown between 6-10% which we're really pleased with.

You've also got to have the confidence to believe in yourself and have a go at things. I have focused much more on being a sales driven company and have built a sales team around us, which, in the logistics industry, is quite unusual. I also believe the future is in digital marketing, so we have invested in a new member of staff in this area something we've never really done before.

In fact, we had two excellent candidates applied for a digital marketing position, so I hired both with the second one joining our sales team! When you get the right people, you don't want to miss out and I'm glad we were able to secure both ladies.

Do you live by/do business by a certain motto?

There are two quotes hung up on my wall, which I read every day. I have a passion for horses, so the first is something I can really connect with!

1) The speed of the leader determines the pace of the pack, which just goes to show that you can't slow down!

2) God, grant me the serenity to accept the things I cannot change, the courage to change the things I can, and the wisdom to know the difference.

What are the future plans of the business?

More of the same, really! We need to continue to strengthen our position, support our loyal customer base and win new work.

We recently invested £500,000 in the extension of our warehouse, so we need to be able to justify this spend. Thankfully, the space is already filled, so we want to build on this positivity.

I'd also like to strengthen our two sister companies trading, Heathline Commercials and MCR Services, and their interactions with the strong, Moody brand.
Caroline Moody is a member of the Entrepreneurs' Forum, a group of like-minded people who come together at inspirational events to share best practice,create valuable connections and help each other to grow their businesses. For more information, visit
www.entrepreneursforum.net