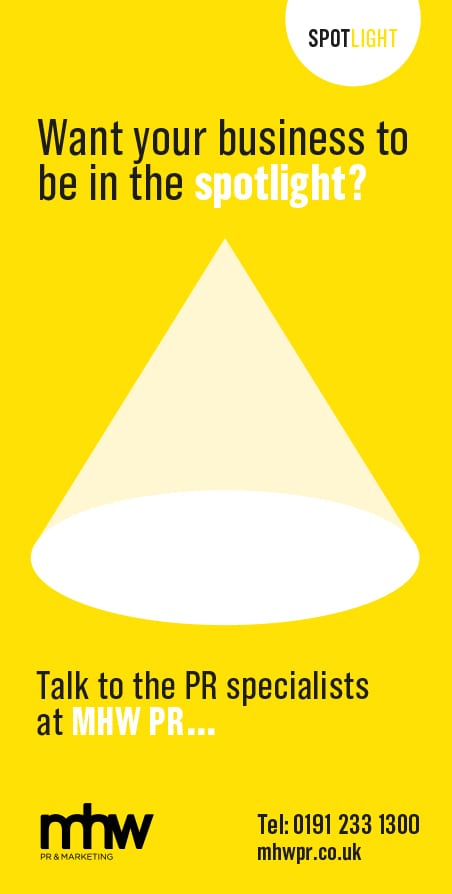 MHW PR is a leading business-to-business communications consultancy which recently celebrated its 20th anniversary during lockdown.
Did you always envisage a career in the industry?

I always fancied becoming a war correspondent. It wasn't to be. After study and uni, I managed to become a journalist – but only got as far as Wrexham, Chester, Newcastle and Darlington. After around seven years I left the business desk and newsroom to move into PR.

What is your favourite aspect of the job?

Juggling lots of balls. Like a newsroom, few days are ever the same in PR and communications. Best made plans can be blown apart; it's how you respond. I love working with businesses who want to be better. I enjoy listening to their growing pains, while getting to understand their complex issues and helping them reach their goals. It's still good to be tested. And it's better still to see a plan come together.

What has been your career defining moment?

There have been many small moments. Leaving newspapers and changing career was one. Years later, in 2000, came the big step of setting up MHW PR with two pals (Alasdair Mitchell and Ian Watson). And then building and developing a strong B2B consultancy over 20 years. Lots of highs and, of course, some lows. I've been fortunate to work with some outstanding clients – in property, healthcare, manufacturing, education and business services. Many of these have been with me on the journey for a significant part of the last 20 years.

How do you measure success?

Retaining long-lasting client relationships and winning work through referrals. Paying the bills. Managing a decent work-life balance. The latter has fluctuated over the years but is much better today.

What have been the biggest changes in the industry since you started?

So much has changed and yet the fundamentals haven't. Technology has been the biggest disruptor. My career has moved from working on typewriters with ink ribbons to using PCs and iPads. The internet has opened many new channels to market for clients. These changes have thrown up exciting opportunities along with some challenges. For too many these days there is a tendency to jump into tactics and the latest shiny new thing. I like to believe a fundamental that hasn't altered is the need to assess a client's situation and come up with a strategy to reach the audiences they need to influence.

How has your skillset developed accordingly?

As I've been acquiring new knowledge and skills, I've been unlearning some. For instance, I barely use the 100-word a minute short-hand skill I once had. You need to stay relevant in a changing landscape. There's a bigger toolkit of communications tricks these days; and there's a plethora of tactics. The real challenge is understanding which tactics, when combined in a cohesive strategy, do the best job for the client. Specialist, trade and technical media continues to have a role for many of our clients. The tools may alter but good thinking is always needed. As long as businesses have problems with their profile and reputation there will always be a need for experienced, strategic thinking.

Are you a risk taker by nature or more conservative?

Conservative, no. But I'm no gambler. I work the averages.

To what would you attribute your success?

Setting a low bar! And surrounding myself with good people.

What's your biggest weakness and how have you managed this?

Intolerance. It remains a work in progress. I can also be a little too blunt for my own good.

How do you remain motivated?

I remain curious, reading and listening a lot. Liaising with clients always throws up new, interesting scenarios and problems to resolve. I also try to mix with interesting, quirky people. These include some young guns in the creative digital sector (Steven Symonds at NE6 Studio), old guns in graphic design (Craig Hutton, Room8Design) and others who have a leftfield perspective. If you surround yourself with smart, enthusiastic people then life can be fun and rewarding.

Would you prefer to be liked or respected?

I suppose I like to be respected. In truth, I don't lose sleep over it. I refer to something Dr David Cliff of Gedanken wrote in the last issue of Northern Insight: 'Worrying about what others think shackles thinking and dampens the imagination.'

I'll retire when…

I lose my mojo; and then I'll finally devote time to beekeeping.