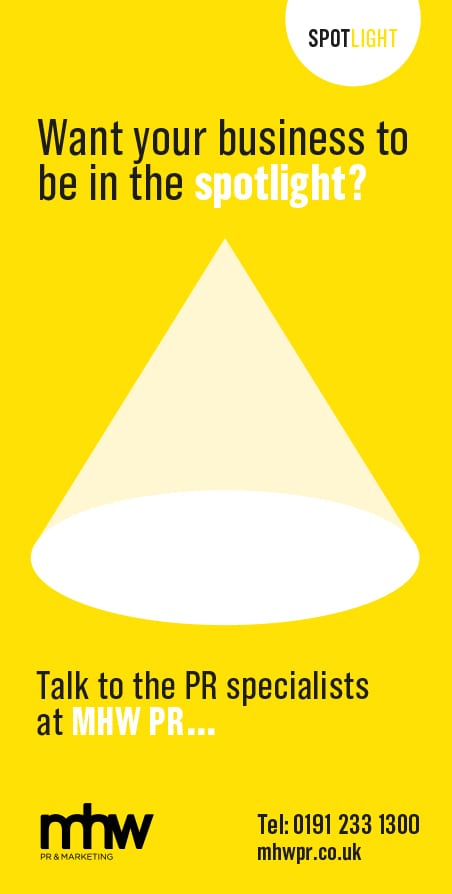 blue kangarooNorth East Entrepreneur Jason Knights founded Blue Kangaroo, an independent UK based creative agency, in 2006 after a career in the military, then in printing and design. The agency now works with many of the biggest global brands in the toy, entertainment and licensing world.
Tell me a bit about your background?

I come from an Army family, so I grew up in a number of military towns throughout the UK then, when I left school in 1988 I joined the Royal Signals, where I served for four years. After I left the Army I started working for a printing company, and then a design company.

I saw the opportunity to go it alone in 2006, along with a business partner, and together we set up our own design firm. In the early days it was just the two of us, we had a wide variety of clients, including some local authorities and the probation service.

Our big opportunity came when we were given the chance to work for Disney; a contact I had when working for another company tracked us down and gave us the character development work for some Mickey Mouse-branded bread packaging. From there we started working for Disney's EMEA operation, and we were able to win character licensing work from brands like Warner Bros., the BBC and Entertainment One.

What was your first business premises?

Our first premises were at the Gateshead International Business Centre. It was a tiny office with space for two desks, two chairs and not much else. When we outgrew they space we moved to the Northern Design Centre, which is less than a mile away. It's a really impressive, modern space.

How has the business grown?

For the first four years of the business we stayed relatively small, we only really started to expand when we started to export. We've always grown organically and don't spend beyond our means, controlling costs like this was especially important in the early days, so we've only taken people on when the business needed it.

It wasn't until six years into the business that growth moved from steady to steep, which we've seen over the past four years.

How did the recession affect you?

We weren't really affected by the recession. My view is that if you wanted the recession to affect you it would, but if you went and looked for work it was out there to be had.

How has business changed since you started?

There are a lot more international clients than when we started; roughly 70% of our sales are exports now. We're doing a lot more in the USA, where the weak pound is particularly good for us; our clients get a much better exchange rate. It's a bit different if you're going on holiday, but for us it's coming the other way.

Technology has changed so much in the past ten years, in our industry the speed of the internet has changed how we work. It used to take hours to send large files around the world. Now it takes no time at all. We invest heavily in equipment for our illustrators, so we have the same types of tablets and technology as the big studios use.

The rise of Skype and other online communications have made it easy to communicate with clients around the world, in a way that just didn't happen ten years ago. This makes managing customers relationship for exporting much smoother.

What are your USPs?

In a word, service. The creative industries can be quite pretentious. The designers and all of our staff at Blue Kangaroo deliver a high quality product, but they all also go above and beyond in terms of the service they give the customers, which keeps them coming back.

When we're working with clients in Los Angeles, the time difference means we've almost done a full day's work when they're just getting started. This often means our guys staying late for conference calls, but the benefit of it is that any changes or requests they have can often be delivered by the start of their next working day.

We don't just shut the door at half past five and go home, we're known for turning work around quickly and to a high standard. This means some clients see us as their go-to agency for high quality work.

How do you handle motivation within the business?

A lot of what motivates us is the work that we do. We're working for some extremely well known brands, and all of our designers have their interests and specialisations. Everyone is into different kinds of films, so it's a big thing for particular team members to do work for studios like Pixar, Lucasfilm or Warner Bros. It's really enjoyable work and it's different every other week.

We work set hours, but we're a very family oriented company. If one of the guys need to go to their kid's school play or make it to a family event, we work around it. One of the people I worked for in the past wasn't like this at all, he was a task master, but we're much more flexible.

We also make the most of work travel. We're sending two of our illustrators to Comic-Con this year; they're going to visit a couple of clients while they're over there too. They will get a lot out of it personally, and they will come back to the business with lots of great ideas.

How does your motivation now compare with that when you started the firm?

When we first started out my wife was a student midwife and I was working in the print industry, my motivation then was to make a bit more money to support our young family.

Now it's a bit different, I'm very passionate about the North East, I want to bring good work to the region and make Blue Kangaroo into a global branding agency. I'm also motivated by having a good, solid team around me. It was very much a lifestyle business to start off with, we had no idea it would grow to what it is today.

How did your business structure come about?

There are thirteen of us. I'm the Managing Director, I lead the business and we have a commercial manager. We've just recruited a new director of creative strategy, from Mattel, which is a massive coup for us.

We have a project manager in the studio, and everyone working below her is a creative. We don't have account managers or sales people. Keeping things simple is a big thing in business at the moment, the fewer people involved in a process, the better it works.

Do you have a mentor?

Keith Whisson of Shiremoor press, who I used to work for, gave me lots of advice when we first set up the company. For the past ten years I've spoken to him every day, whenever I have an issue or if I need another opinion. This has worked very well and I would encourage anyone setting up to find a mentor.