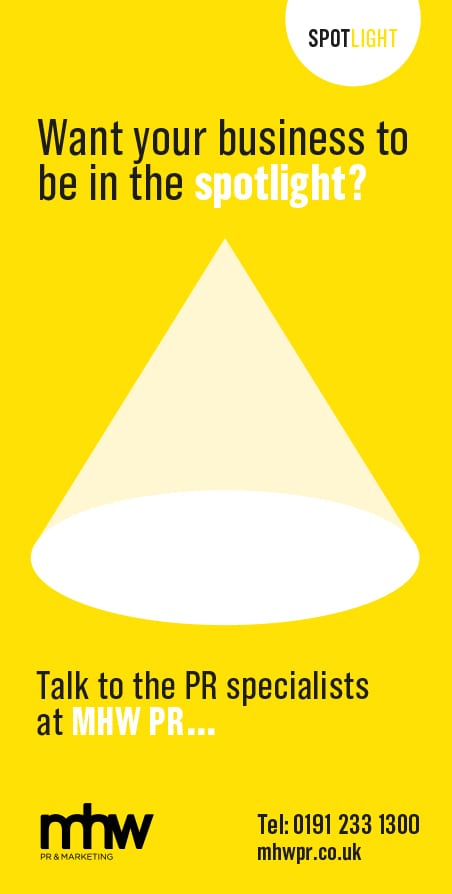 We chat to Julian Thomson about his role as Managing Director of Northern England's leading auctioneers, Anderson & Garland.
From an early age I was surrounded by Works of Art and antiques as my parents had a keen interest in the Art World. Just after sitting my O' Levels in 1984, I spotted an advert in a local newspaper for the position of trainee auctioneer at a small auction house in Whitley Bay. I applied, got the job and from the moment I started was hooked!

From there I went on to study Art and Antiques valuation at Southampton, then worked for a large London Auction House for five years as part of their Valuation Team in Knightsbridge. I returned from London in 1997 when I joined the team here at Anderson & Garland taking over the running of the silver and jewellery department. My other specialist areas include clocks, watches and furniture. I am also the principal contact for any insurance and probate work.

I am a Member of the Royal Institute of Chartered Surveyors and a Freeman of the Worshipful Company of Art Scholars and The City of London. I'm also an Associate of the Society of Fine Art Auctioneers.

In my spare time I can often be found messing around in boats at Tyne Amateur Rowing Club in Newburn. I also enjoy cycling and running around Tynedale, where I live.

Anderson and Garland is the leading Auction House covering Northern England and the Scottish Borders. Established since 1840 we are a company that balances traditional values of service and discretion with innovation and forward thinking. Our highly experienced team provide a full range of services to clients that are unrivalled in the region.

We are your point of access to the international art and antiques market. By choosing us you will be using a firm that prides itself on a personal and professional service to all clients, with a reputation for achieving the best results through our expertise, worldwide contacts and the extensive use of both conventional and internet promotion. Whilst the North East is our home, members of our team are often found much further afield.

We have Specialists in many different areas including pictures, furniture, rugs, silver, jewellery, watches, ceramics, glass, Asian art, clocks, books, coins, medals, stamps, militaria, toys and scientific instruments. We gather items from across the region and further afield, bringing them to the Saleroom. Once on the premises, items are researched, categorised and catalogued before being advertised across the world via collectors' websites, our extensive database and through our glossy colour catalogues. Potential buyers are then invited to come and bid at a traditional auction.

Our flagship events are the quarterly Fine Art Auctions, which comprise between 1,000 and 1,500 "Lots" of selected antique and traditional art, furnishings and collectables with an individual value over a few hundred pounds. These sales have recently produced our best ever individual results which attracted national press coverage, including a Chinese Imperial brush pot at £270,000, a Lalique vase at £280,000 (a world record for a Lalique vase), and a Rolex watch at £86,000 (a world record for that model). Other sales include our twice-yearly Modern and Contemporary Art and Design auctions; up to six Collectors' Auctions for items including coins, stamps, toys, sporting items, woodworking tools, costume and textiles and our fortnightly "Town and County" general sales.

Since 2013 all of our sales have been marketed online, through our own website and other collectors' websites. Visitors can search and browse catalogues and place bids over the internet in real time with live audio and video feeds communicating the auction room atmosphere. We are dedicated to giving clients and buyers an efficient and friendly service. We have always maintained the highest standards, consequently, most of our new clients come to us via recommendation from professional advisers or existing clients.

Internet marketing now means we are achieving world record prices right here in Newcastle. This has been illustrated time and time again since we started down this path back in 2006 when we sold the Jacobson collection including works by L.S. Lowry, Henry Moore and David Bomberg. The sale created enormous worldwide interest and achieved a total of nearly £1m.

Our Saleroom is conveniently located, just off the A1 Western bypass in Newcastle with plenty of free private parking and good access to the A1 and A69. The airport is a short taxi ride and Newcastle Central Station is easily accessible. Anderson House is a new building and is comfortable and spacious and has all the modern facilities required in today's fast moving auction environment. We offer the widest range of services and expertise of any auction house in the region, these cover everything from selling the complete contents of homes to the valuation of Antiques and Works of Art for every purpose.