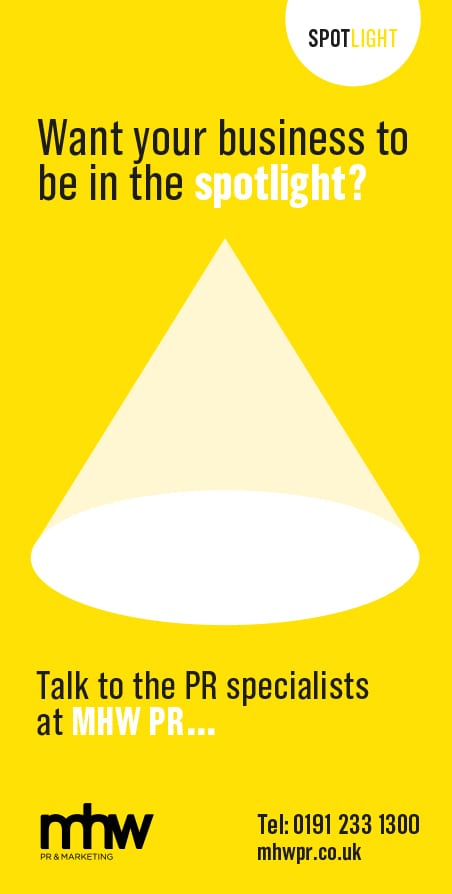 Guy CurreyDirector of Invest North East EnglandThe strategic inward investment function working on behalf of the seven local authorities in the North East Combined Authority area.
Did you grow up in the North East or did you decide to relocate here in later life?

I was brought up in York and moved up here for a new job in my mid thirties after studying and working in a variety of places in England and overseas.
What do you think it means to be a businessperson in the North East of England?

Due to the relatively small size of the region there is a very tight-knit business community which is proud to be based here.  Many inward investors who have relocated businesses to the region from elsewhere in the UK or abroad have some sort of North East connection – the place gets in your blood and draws you back. There is an appreciation of how globally connected we are, our cost competitiveness, our skilled workforce and the world class research and training we offer.
What is your favourite aspect of life in the North East?

For me, it's easy access to beautiful mountains and beaches from vibrant urban areas. It's so easy to get around with very little congestion; the feeling of space to unwind with a vigorous undercurrent of energy and passion is a heady mix.
Do you have a favourite hotspot for a business meeting?

I love meetings at the Quadrus Centre in Boldon, next to the Testos Roundabout on the A19. For my job covering Northumberland to Durham it's really central, a fabulous building, great wifi and cafe. I also often meet at the Centurion Bar at Newcastle Station for informal meetings with clients before they head off by train.
Where do you like to eat out in the region?

Anywhere with good vegetarian/vegan food (my wife's a vegan), so the Sky Apple in Heaton and any Indian restaurant. The Masala Dosas at Ury restaurant on Newcastle Quayside are particularly good.
Where do you like to unwind in the North East?

I own a cottage in Northumberland, so unwind when I can sitting on the decking overlooking the hills in perfect tranquility. Fly fishing for brown trout on the River Derwent is a great stress release as are the real ale pubs in Ouseburn.
Are the people really friendlier?

Yes, undoubtedly. I went to university in Liverpool and I think the Scousers and Geordies are remarkably similar in that regard. Friendly, engaging and up for a laugh.
What do you think is the best view in the North East?

The view down the Tyne towards the Tyne Bridge from the Free Trade Inn in Byker. Surely one of the most magnificent urban vistas in the world!
Do you think living and working in the North East offers the same opportunities as elsewhere in the UK?

There is nowhere else in the country that I'd want to work right now. The quality of life is second to none. While we are a small region there are huge opportunities in our key sectors, which are vital to strengthening the local economy. These are advanced manufacturing, healthcare and life sciences, IT and digital, energy and business services, many of which have large supply chains around them. At Invest North East England we are working alongside the North East LEP to ensure we have the relevant skills base on the doorstep so if you work in one of these sectors, it's an especially good place to be.
Have you had an experience of working elsewhere and how did it compare?

I've worked in London, Northampton and Sydney Australia. London and Sydney were buzzy and full on, but also big and impersonal. I found Northampton a little underwhelming. The North East for me is perfect in that it offers opportunity, is cost competitive whether you're a resident or business and thanks to its strong transport connections is recognized as the best connected urban area in the UK.
www.investnortheastengland.co.uk