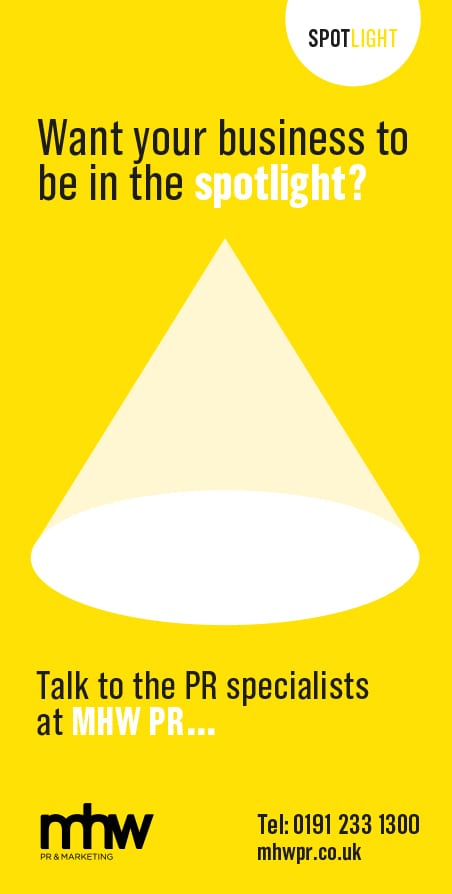 Sam Wall, co-founder and community director at Just North East People
Tell us about your role at Just North East People?
I am co-founder and community director which, ultimately, means I am responsible for setting up and establishing Just North East People.

I also have the essential task of creating and unifying the community of North East businesses and talent on our platform and playing my part to support the regional recovery plan.

On a daily basis, I find myself working with the board and our development team to ensure our platform is achieving our goals and working with North East ambassadors and businesses to spread the word as to how Just North East People can support job seekers and businesses to get back on their feet again.
What services does the company provide?
Our business provides an online platform for North East businesses and North East job seekers to chat, connect and grow together.

We offer employer pages to promote businesses as employers of choice in the region, along with the technology for job seekers to contact businesses directly without any third party suppliers.

We also offer a job board to attract the region's best talent and an online business directory to support local businesses to advertise their services and products.
What's your proudest business achievement?
I'm very fortunate as I have had a very fulfilling career to date. The main, recent achievement, which stands out is when my previous business won The English Women's Award – North 2019. To see my name on the big screen at the presentation night, made me super proud. It was a great thing to share with the team and my family.
What challenges have you encountered?
Gosh! There are daily challenges and as a business founder you have to expect them. In the current circumstances, I would probably say it's my own personal expectations that challenge me the most. I'm impatient, due to my passion, and I can't tell everyone quick enough how opportune the moment currently is to make a real difference. I see the positives to responsibly taking the region forward together for the benefit of everyone who lives and works here.
How has the industry changed since you arrived at the company?
Recruitment has become more important than ever. Values, behaviour and culture fit are now essential for any future employee. We've therefore introduced video profiles for job seekers to engage directly (and remotely) with businesses. We have instant messaging and video interviewing software installed into our platform to ensure effective communications – as traditional face-to-face interviews are currently just not possible.

We are also going to see an increase in talent available within the region and we need to retain those skills in the North East – its therefore important businesses come forward now to engage with individuals and grow their talent banks to secure skills for the future.
Who are your heroes in and out of business?
I suppose it's about relatability when I look for 'heroes' or 'inspirational people'. There are definitely a few I watch and hugely respect in the region. One specifically who jumps to mind is a past CEO of a business I worked for as head of recruitment for 5 years. He is passionate, North East born and bred and has succeeded through his own sheer will and drive. I always wanted to be on top of my game for him – he absolutely brought out the best in me.

Outside of business, it would be my youngest daughter – I promise I love all my children – but she has a huge love of life, thinks of others before herself and her little freckled, honest face, brings sheer drive and delight to my life.
Is there a mantra you always aspire to do business by?
'Good things happen to good people' and 'bad guys never win'. Juvenile, I know, but it is something I use with my kids and I generally believe this is true in life as well as in business.
How do you like to unwind?
Unwind? What?! My life is pretty hectic but I wouldn't change it. Planning a wedding for the end of this year (fingers crossed) helps me come back to earth and focus on my priorities.