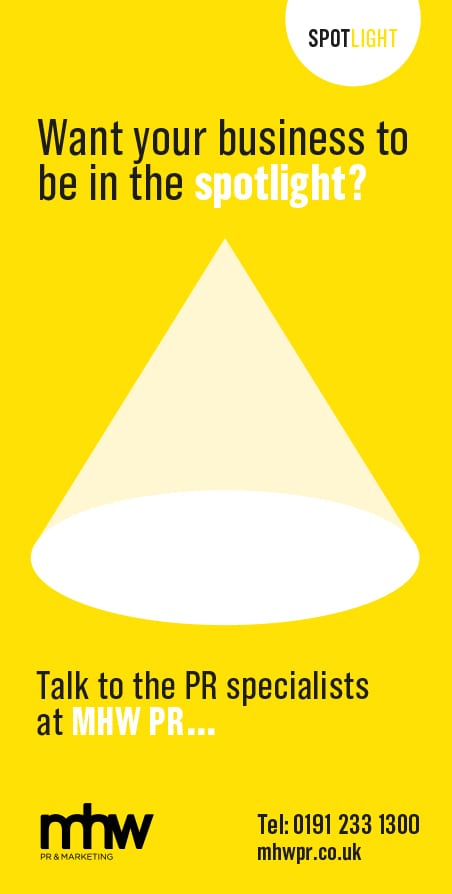 Managing Director, Sanderson Young Estate Agents
Did you always envisage a career in property?

No I originally planned to be a Deck Officer in the Merchant Navy and was recruited by P&O Shipping Line before realising that I was too extrovert to be stuck on an oil tanker for months on end.

Tell me about your current role?

I'm the owner and Managing Director of Sanderson Young and I specialise in the higher value residential properties throughout the region as well as our expanding New Homes department where I work with two chartered surveyors to support our developer clients in the acquisition of sites and the development of luxury apartments and houses. I oversee all day to day aspects of our estate agency and the sale and lettings offices from Alnwick in the north to our Regional branch in Gosforth.

How has the housing market changed since

you started your career?

My first 17 years in estate agency was with a large Corporate company who now trade as Your Move but were General Accident Property Services and locally they were previously Dudley Charlton. I led 66 offices in the North of England for the Town and Country brand and enjoyed the challenge of having hundreds of colleagues to work with and direct. I set up Sanderson Young in 1999 and it quickly grew from one branch and 6 staff to 5 offices and nearly 70 staff. The market has seen a roller coaster of activity with peaks and troughs of demand and supply. The last ten years has been particularly challenging since the market crash in 2007 but we are slowly rising up and confidence is returning once again.

How would you advise people

looking to buy property?

It's a particularly good time at the moment to move up the ladder with very low interest rates which you should fix for five years or more at the moment and stretch yourself as much as possible as the higher value properties are subdued in value and will rise again soon as the confidence returns.

What is the most exciting thing

you're working on?

The regeneration of the former Smiths Dock in North Shields is very exciting. In May we see the launch of 34 houses which have been developed in partnership between Urban Splash and Places for People who are great clients. This site will provide ten years work for us as we see a fabulous mix of houses and beautiful homes coming out of the ground.

What is your fondest career memory?

There are many beautiful homes I remember selling, in particular The Old Mill in Darras Hall and some beautiful one off houses on the coastline of Northumberland and into Scotland with The Pavilion at Coldingham Bay. However my fondest memories are all about the tremendous people I have been privileged to work with including Hazel Ross and my original mentor Peter Bell.

What are your remaining career aspirations?

To see the company move into a new era of marketing and sales which is very much more interactive as we live in this modern world of instant data and virtual reality tours. It really is very exciting and the pace of change quite dramatic. I'm looking forward to working with new colleagues who are helping me see the future of estate agency including my eldest son Charlie who has recently started in the company.

What are your favourite places to live

in the North East?

I was born and bred in Amble and Warkworth so have fond memories of that area and all the coastline up to Holy Island but I thank my wife Alison for keeping me in Gosforth which is definitely my "home".

Tell me about your team?

We are a great family and working team of colleagues and friends, everyone pulls together and supports each other. The firm is run on a day to day basis by my right hand lady and Operations Director Janet Hopkinson who has been a tower of strength to me over the years and we often split into groups to plan the next way forward using the years of maturity and skills we have to ensure our clients gain the very best advice and guidance that they expect.

How do you like to relax?

With Alison and our boys as well as so many great friends and, of course, often with a glass in my hand!!