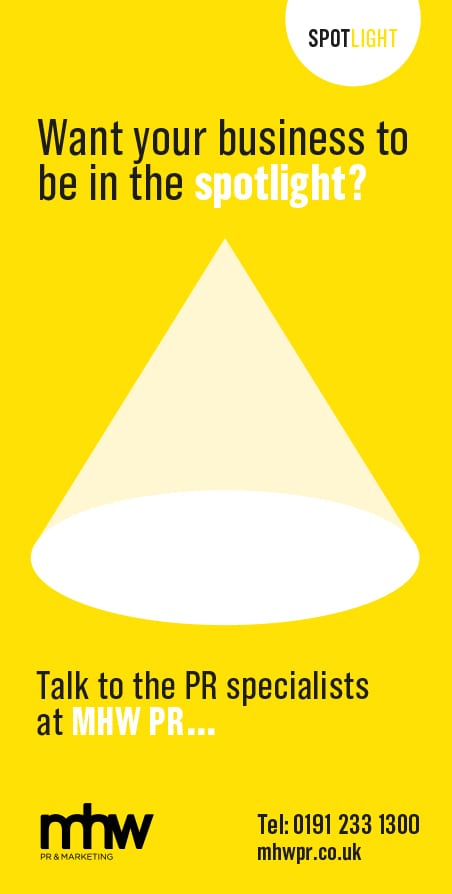 Tell me a bit about your background? I've been in retail all of my working life, starting out at John Lewis as a management trainee. I moved from there to Beales, a chain of department stores based in Bournemouth, where I became store director for the Walton-on-Thames branch. From there I moved to Next, they were in the process of acquiring a number of department stores and recruited me and two other people with experience running such outlets. The deal fell through, but I stayed with Next and my skills were put to use looking after some of their larger stores. Next's largest store was in Newcastle, it was essentially a three floor department store, and I moved to the North East to manage this. This was a great opportunity to learn a different type of retail, which, when combined with my previous experience, was hugely important in building up The Pen Shop.

At around the time George Davies was ousted from Next I was headhunted to run T&G Allan Limited, a chain of stationers with eight stores in the North East. In addition to its eponymous outlets, it also owned the first branch of The Pen Shop. I operated The Pen Shop and the remaining T&G Allan stores on behalf of the Allan family until two years ago, when my wife and I acquired the company in a management buyout.
What was the company's first business premises?

Retail is all about people, you have to like them to do well in it. I have to spend quite a bit of my time behind a desk but I'm happiest on the shop floor. I might have a fancy title now, but I'm proud to call myself a shopkeeper.
Colin McClymont, The PEN Shop
When the first T&G Allan shop was opened in 1858 it was on Collingwood Street. The first Pen Shop came about in 1946 when the company's Newcastle store on Blackett Street was being refurbished and the pen department was temporarily moved into another premises in the Central Arcade. The customers complained and pens soon returned to the store, but the new shop proved popular and stayed in operation, meaning the UK's first dedicated pen shop was born.
How has the business grown? Very shortly after I stared working at T&G Allan I visited The Pen Shop. My pen was out of ink and this was a good opportunity to see the shop in action. I immediately saw the opportunity, people were queueing up to buy quality writing instruments, and the staff were working flat out. Unlike in a department store people seemed happy to wait too. They were being looked after by experienced staff, who cared, and had great product knowledge. By this point there were similar shops in London and a few in Europe, but nothing like The Pen Shop in the rest of the UK.

I contracted Colin Wardle of The Design Group, who had led the design of the Metrocentre and later a jewellery shop based there, to redesign The Pen Shop. I wanted our pens to be presented at eye level, like jewellery and watches. We opened our first new store in Glasgow in 1998, then in Manchester, Sheffield, and by the early 90s Regent Street in London. We now have 17 shops throughout the UK.
Did the recession have an impact on your business? It hurt. Everyone in retail found this. We were lucky enough to see a change on the horizon in May 2008 and planned appropriately. We were putting a lot of work into the business's 150th anniversary, and it looked like sales might have slipped while store managers concentrated on this, while in reality we were seeing the beginning of the financial crisis. We made a plan and we stuck to it, and we took it to our bank, who was relieved that at least one of their customers was prepared.
How have the markets changed over the years? The growth of The Pen Shop has gone hand in hand with that of a number of luxury brands, and that of e-commerce.

We started selling online in 1997 and it's now our biggest outlet by far. Initially we viewed it as an electronic version of mail order, which used to be a big part of the business, and now our website has been through several iterations and it's a stateof-the-art e-commerce platform. Some people might question the growth of pen sales in the digital age, but they are increasingly a luxury item, which people choose as a fashion statement. People buy them for the same reason they buy watches, even though they can see the time on their mobile phones. Growing The Pen Shop turned out to be the right strategy, while this area has boomed the stationery and greetings cards markets that sustained T&G Allan has changed completely. Supermarkets now meet the stationery needs of most people, which have changed immeasurably over the last couple of decades. We still have a branch of T&G Allan in Morpeth, which is performing well, but as the others stopped being profitable we closed them.
What would you say your unique selling points are? Special writing instruments, especially those from luxury and premium brands. Our biggest seller is Mont Blanc, and we sell other luxury brands from around the world, including Caran d'Ache from Switzerland, Montegrappa from Italy, Parker from the UK, Cross from the United States, and Yard-oled, which are the only fountain pens made in the UK. Yard-o-led hand-make their pens from silver in a little workshop in Birmingham. How do you keep your team motivated? The best way to keep people motivated is to treat them as individuals, no two are the same.

65% of our staff have received an award for long service, and I say to new recruits that they will either be with us for a long time, or not long at all. I wouldn't want someone to stick around if they were unhappy, that wouldn't be positive for them or for us. This works, two of our branch managers started out as Saturday only staff aged sixteen. We reward people for 10, 15, 20 and 25 years long service. I take all of those reaching a milestone each year, typically between half-a-dozen and a dozen, out for a nice lunch, and present them with their gifts. These lunches start friendships between employees from different parts of the country and they're often reunited when they reach their next milestone.
How does your motivation now compare with when you started the firm? It's very much the same. Retail is all about people, you have to like them to do well in it.

I have to spend quite a bit of my time behind a desk but I'm happiest on the shop floor. I might have a fancy title now, but I'm proud to call myself a shopkeeper.
Did you have a mentor? I looked up to George Davis when I was at Next; I learnt so many things from him that were useful in my career. I also received a lot of support from a former chairman of this business.
Do you have big plans for the future? We do indeed. At a time when a lot of high street shops are going backwards we have been able to grow and we are going to continue this. For us the key to success has been specialisation.
Colin McClymont is a member of the Entrepreneurs' Forum, a unique group of like-minded people who come together through peer-to-peer mentoring and a series of inspirational events to share best practice, create valuable connections and grow their business. For more information, visit www.entrepreneursforum.net